MBH&H honored by magazine industry peers
MBH&H honored by magazine industry peers
Thursday, October 11th 2018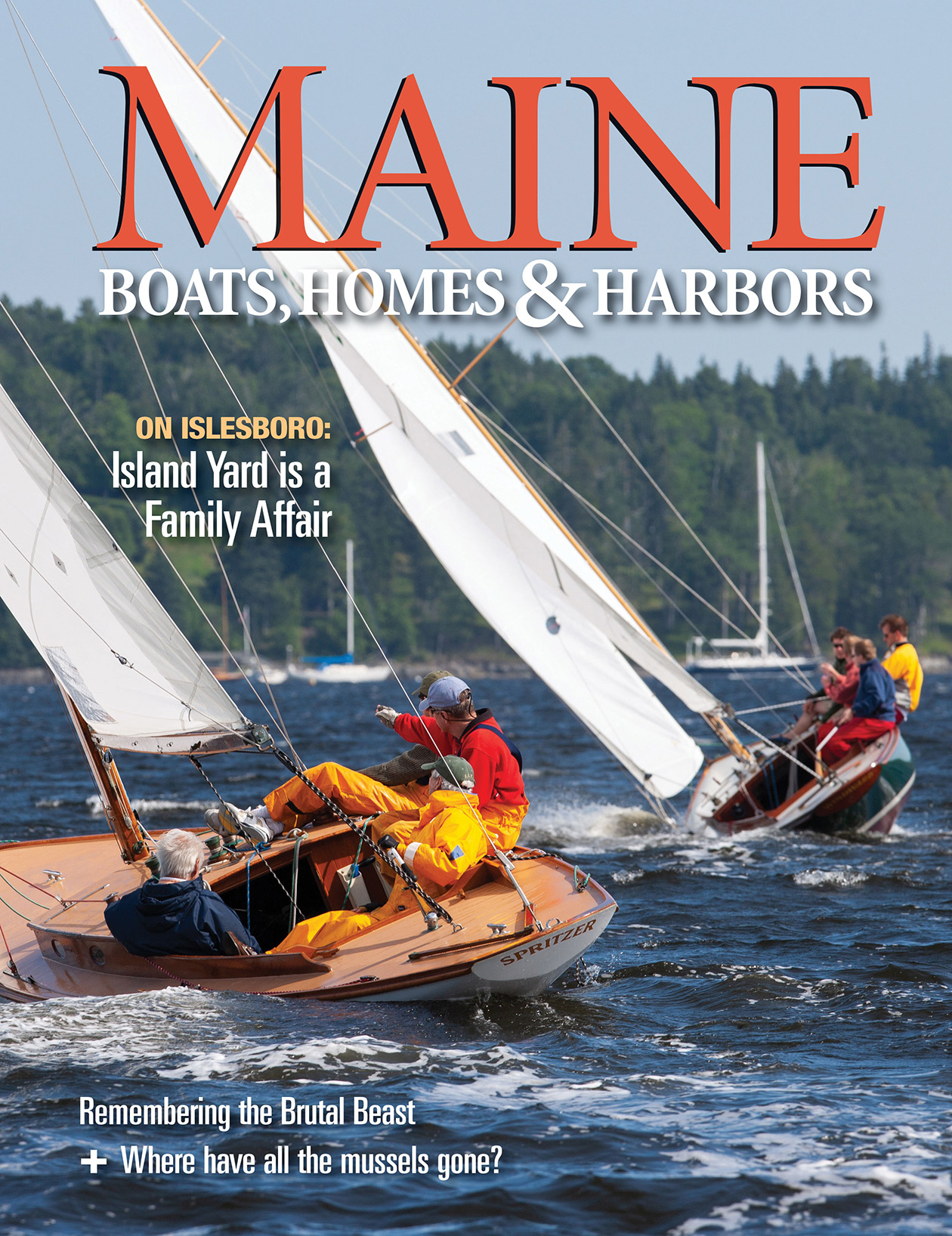 Maine Boats, Homes & Harbors Magazine won several national magazine awards recently, including a first place Eddie in Folio's prestigious magazine contest.
"It's really wonderful to see the great writing in our relatively small magazine recognized by our peers in the industry, especially when we are competing against much bigger media outlets," said MBHH Editor Polly Saltonstall.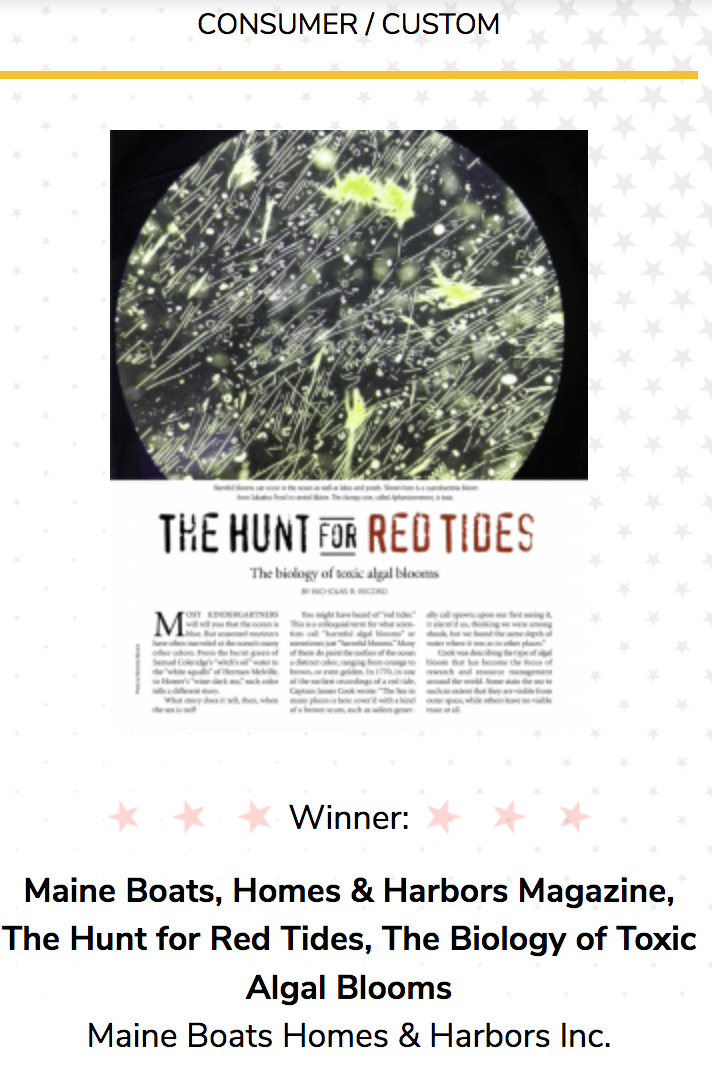 A story by scientist Dr. Nicolas R. Record about harmful algae blooms won a first place in the category of Analysis by consumer/custom magazines. The award was one of several garnered by Maine Boats, Homes & Harbors in two different contests: Folio Magazine's Eddies and Ozzies, and the International Regional Magazine Association's annual contest. Record's top honor was announced Oct. 9 by Folio at its Eddie and Ozzie award ceremony in New York. The Eddies and Ozzies are considered the most prestigious awards in the publishing community, receiving over 2,500 entries this year in 33 categories.
In his day job, Record works as senior research scientist at the Bigelow Laboratory for Ocean Sciences.
"Nick is especially good at making science understandable for non-scientists. That's really important in helping our readers understand the ecology that makes our coast so special," Saltonstall said.
Maine Boats, Homes & Harbors also won honorary mention Eddies for general excellence among city and regional magazines (first place went to Atlanta Magazine), and for single articles by writer Ronald Joseph (Answering the Call of Lubec's Fish Whistles) in the City and Regional Northeast magazine division, and by Laurie Schreiber (Rosie the Modern-Day Riveter) in Consumer Enthusiast Hobby category (first place went to Yachting Magazine).
"I am so proud of our team. This magazine showcases some the best writing anywhere and the more people who know that the better!" Saltonstall said.
In the IRMA contest, MBHH received awards of merit for: Laurie Schreiber as "Magazine Writer of the Year" in the 35,000 or less circulation category, a story by Ronald Joseph about moose in the Nature and Environmental Feature category for magazines with less than 35,000 circulation, and in the essay category, a story by C. Daniel Smith about building a Haven 12 ½ with his sons. The magazine won a bronze for an illustration by Caroline Magerl.
Maine Boats, Homes & Harbors Magazine prints six issues a year. The magazine's mission is to educate, entertain, and to promote boats, the coast of Maine, and its makers. Its goal is to promote healthy coastal communities, and to get more people out on the water, buying and enjoying boats. The company was founded in 1987 by publisher John K. Hanson, Jr., and the magazine celebrated its 30th anniversary in print in 2017.
For more information or to subscribe, visit maineboats.com
Links to the prize-winning stories are below:
Nicolas Record: The Hunt for Red Tides, the Biology of Toxic Algal Blooms, https://maineboats.com/print/issue-150/hunt-red-tides
Ron Joseph: Answering Lubec's Fish Whistles, Recollections of the Sardine Glory Days, https://maineboats.com/print/issue-149/answering-lubec's-fish-whistles
Laurie Schreiber: Rosie the Modern-Day Riveter, More and more women are taking jobs in boat production, https://maineboats.com/print/issue-151/rosie-modern-day-riveter
Ron Joseph: Wild About Moose, how much do you really know about these Maine icons? https://maineboats.com/print/issue-147/wild-about-moose
C. Daniel Smith: Lasting Legacy, the boat project that built a family, https://maineboats.com/print/issue-147/lasting-legacy
Caroline Magerl, Icing on the Cake, https://maineboats.com/print/issue-146/icing-cake