FLOAT: Art of the water
FLOAT: Art of the water
Monday, August 3rd 2015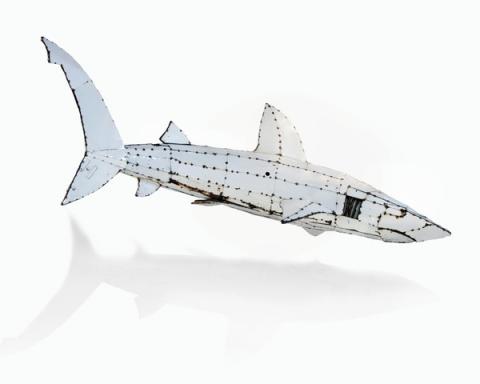 FLOAT, the final exhibition of CMCA's summer season, will open to the public on Friday, August 7, with a reception from 5 to 8 pm, in conjunction with Rockland's First Friday Art Walk. The exhibition is located at the Bicknell Building, 11 Lime Street, Rockland, CMCA's temporary home for summer 2015.
FLOAT presents works in a range of media that capture the allure and sensation of being in or on the water, be it the vastness of the ocean or relative sanctuary of an inland stream. Included are works by artists Adam John Manley, Tyler McPhee, Emilie Stark-Menneg, Kitty Wales, and the collective Core 5 Incident.

Exhibited works include on-site installations, performances, sculpture, paintings, photographs, and video that respond to the industrial setting of CMCA Bicknell in the heart of Rockland's working waterfront.

The exhibition will run through September 6, 2015 and can be viewed from 11-6 pm Wednesday through Saturday and 1-5 pm on Sundays. Admission is free of charge.