MB&H Show - Visitor Information
MB&H Show - Visitor Information
The Annual Maine Boat & Home Show is typically held the second weekend of August. Gates open at 10 a.m. daily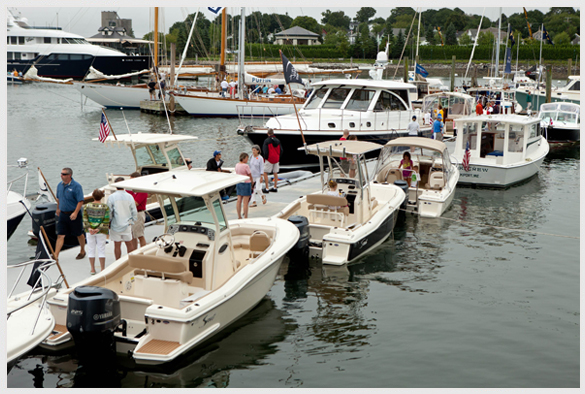 On the docks at the Maine Boat & Home Show, Rockland, Maine.
THE MAINE BOAT & HOME SHOW  AUGUST 9 - 11, 2024. 
There is always so much to see and do at the Maine Boat & Home Show. In addition to a fleet of great boats in the water and on land, plus tents filled with booth exhibits, there'll be wonderful live music, a variety of events, and fabulous food.
We hope you'll join us for this great summer event. Make plans now — come to Rockland early to enjoy all the area has to offer! 
Click here to view the many wonderful companies — boatbuilders, furniture makers, artists — that were at the most recent show.
Where to Stay & Eat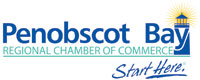 Penobscot Bay Regional Chamber of Commerce
The Penobscot Bay Regional Chamber of Commerce offices are at One Park Drive, next to the Buoy Park entrance to the show. Stop in and talk with their helpful staff if you have any questions. While you are in the area for the Maine Boat & Home Show, we hope you can find some time to tour nearby towns and attractions.
View the Chamber's online and interactive Visitor's Guide; The Jewel
Accommodations | Dining & Nightlife | Things to Do | Arts and Entertainment
Contact Info
Boat Show Staff:
Show Manager: Laura Borchert
Sales: Ted Ruegg
Maine Boats, Homes & Harbors P.O. Box 466 Rockland, Maine 04841
Phone: 207-594-8622 | Toll-free: 800-565-4951 | Fax: 207-593-0026 | Email: showinfo@maineboats.com  
TICKETS:
General Admission Tickets will be available at the gates starting at 9:45 on the days of the show. CLICK HERE to purchase online. Cost: $15 for adults per day, children under 12 FREE!
Special Access Passes, which include free parking, a 3-day pass, an invitation to the Exhibitors-Only Party, and a VIP gift bag are also available for purchase.
CLICK HERE to purchase online. Cost: $75/single and $125/couple.
General Information:
Children & Strollers: Please note that children are very welcome, but no strollers are allowed on the docks.
Weather: Rain or shine the show will go on.
Pets: NO PETS allowed. Please make other plans for their care.
Food: We have an assortment of food vendors on the show grounds if you prefer to stay at the show for lunch or a snack.