MB&H Show - World Championship Boatyard Dog® Trials
The Annual Maine Boat & Home Show is typically held the second weekend of August. Gates open at 10 a.m. daily
Reigning World Champion Boatyard Dog

®

: Tattoo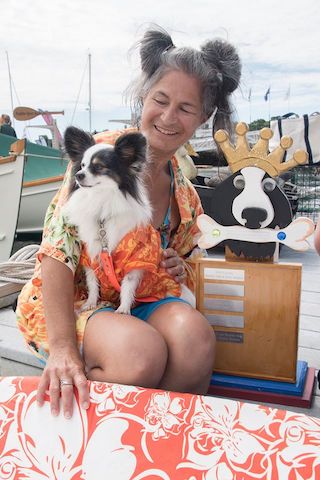 Image courtesy Debra Bell, Bell's Furry Friends Photography
World Championship Boatyard Dog

®

Trials
JOIN US FOR THE MAINE BOAT & HOME SHOW scheduled for Fri - Sun, August 9 - 11, 2024.
Stay tuned to this page for updates on the World Championship Boatyard Dog® Trials. We know everyone has missed the annual running of this pawsome event. The Boatyard Dog® Trials always brings out a big and enthusiastic crowd (which we love!) to cheer on the furry procession of canine competitors.
UNTIL WE SEE YOU AGAIN...
WANTED: FOLKS WHO LOVE BOATYARD® DOGS: Maine Boat & Home Show organizers have some serious questions for members of the canine community: How much do you love dogs? A lot, you say! Well then, what better way to show the love than to make a donation to the Pope Memorial Humane Society? Pope Memorial has been serving the midcoast Maine area since 1989, caring for, rehabilitating, and adopting out thousands of animals. Head on over to their donation page and give a little or a lot. You'll be helping to make the lives of our furry friends that much better! And maybe your donation will help a future Boatyard Dog® find her fur-ever home!