MB&H Show - World Championship Boatyard Dog® Trials
The Annual Maine Boat & Home Show is typically held the second weekend of August. Gates open at 10 a.m. daily
Reigning World Champion Boatyard Dog

®

: Tattoo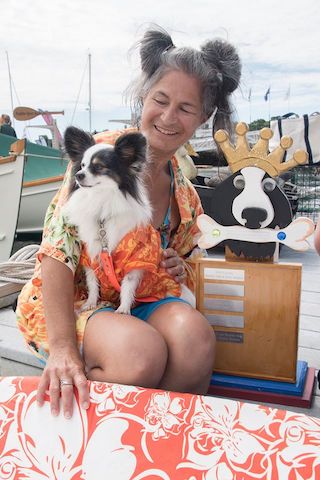 Image courtesy Debra Bell, Bell's Furry Friends Photography
2021 World Championship Boatyard Dog

®

Trials
Sunday, August 15, 10:30 a.m.
The competitors needed for the always silly World Championship Boatyard Dog® Trials! The annual running of this pawsome event will kick off with a furry procession of canine competitors at 10:15 on the show grounds. The official trials will begin at 10:30 a.m. on the waterfront. Admission to the trials is included in the price of a show ticket.
WANTED: BOATYARD DOGS  Maine Boat & Home Show organizers have some serious questions for members of the canine community: Does your tail wag faster when you dream of the roar of the crowd? Does the breeze off the bay entice you to strut your stuff? In short, are you dog enough to compete in the World Championship Boatyard Dog® Trials? If the answers are yes, then please cast your paw into the ring for a chance to stand up, sit down, and roll over before an adoring crowd. A few choice slots are available for prospective contenders in the trials, which are to be held Sunday morning as part of the Maine Boat & Home Show. Any well-behaved dog is eligible to apply, but preference will be given to dogs that work in a boatyard, crew on a boat, or direct operations of any kind on the waterfront (or think they do). Special points go to dogs that love to swim!
What Happens During the Trials? The goal is for each dog to complete three events within the 8-minute time limit: 1. The "Dockside Obstacle Course" — Dog and handler negotiate a maze of lobster traps, piles of rope, buoys, and other funky dockside paraphernalia. 2. The "Dinghy Hop" — Dog and handler scramble in and out of a very unstable dinghy that's tethered to a float. 3. The "Freestyle" segment — Each dog (and their person) shows off his or her special talents….No holds are barred during this segment, details to be announced.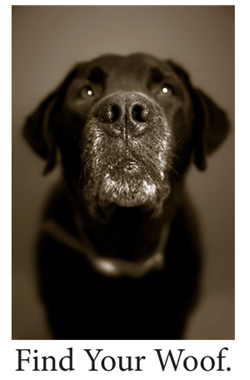 Are There Any Rules? Only Three: Rule #1: Either dog or handler must finish the contest completely soaked. Rule #2: Cheating is not only tolerated but encouraged. Rule #3: Any prop requirements for the freestyle event must included (to be announced). Rule #4: There are no other rules.
*To enter: Any dog that's crazy enough is encouraged to have his or her "person" submit a letter of interest. Include a flattering high-resolution photo, and your person's daytime contact information. Extra points will be given for humor; this is NOT a serious competition. Deadline: send by July 5, 2021, to byd@maineboats.com. Finalists will be notified by July 12.
For liability reasons, no other pets will be allowed on show grounds, except the field of predetermined trials competitors on Sunday only. Please plan accordingly. There will be three judges. The trials will again be spiced up by the verbal antics of emcees Mike Joyce and Alan Sprague, who are also the co-hosts of WERU-FM's call-in show "Boattalk" (89.9 FM and weru.org). As always, the Boatyard Dog® Trials will offer show attendees a chance to help support animal shelters and competitors will be encouraged to bring shelter donations.