New owner for Alerion Yachts
New owner for Alerion Yachts
Monday, January 27th 2020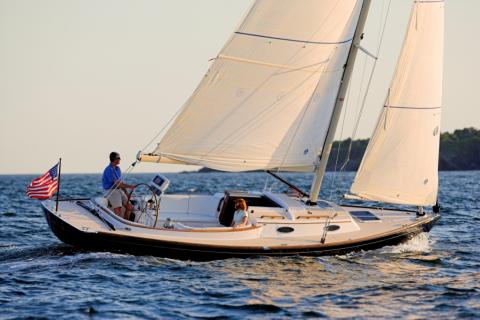 Peter Eastman, owner of Eastman Boats and Howard Boats of Barnstable, Mass., has purchased Alerion Yachts from Peter Johnstone. Eastman said he plans to extend the Alerion brand across new models and a broader size range, and further grow sales and production beyond Alerion's recent business turnaround. 
"I have loved Alerion Yachts since their inception in 1986," Eastman said. "It is the pre-eminent daysailer brand of sailboats world-wide. At the October US Sailboat Show in Annapolis, I could not take my eyes off of the most recent models. After expressing interest in the brand to my friend Peter Johnstone, we agreed to terms for my purchase of the brand."
The sale was completed last December.
Johnstone said he has known Eastman since the two competed on rival sailing teams in high school. Later, they were college sailing team-mates and became lifelong friends. 
"Peter expressed his interest in Alerion just as I accepted the CEO role at MJM Yachts," Johnstone said. "Alerion deserves the full-time attention of an industry pro."
Eastman plans to continue working with builder Randy Borges and his team at Waterline Systems in Rhode Island. "The assembled build team has 15-20 years of experience with Alerion and represent the best of American boat building talent," he said. 
Since its beginnings in the 1980s, the company has delivered close to 500 Alerion 28s. Additional designs added since the 1980s include the 20, 30, 33, 38, and 41 
Already, 2020 has seen the introduction of the Alerion XL 13-foot "Gentleman's Single-Hander" and the Alerion 15 Daysailer.  
For more information, visit alerionyachts.com