We are here and we're hard at work on the next issue!
We are here and we're hard at work on the next issue!
Thursday, March 19th 2020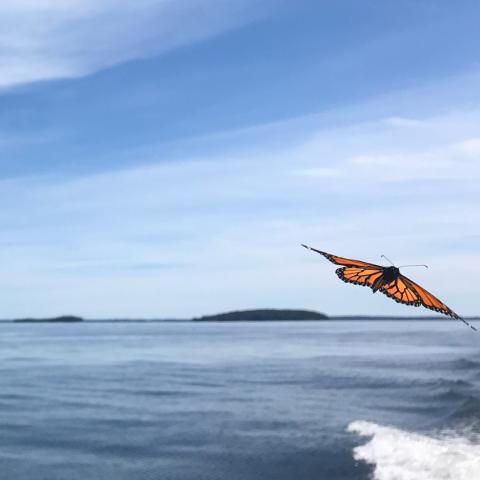 If you are a subscriber to Maine Boats, Homes & Harbors magazine, you should receive your May/June issue on schedule, the last week of April. In it you will find an interesting look at a special project to recreate and modernize writer Ernest Hemmingway's fast fishing boat, Pilar; a profile of a special Maine Guide and the canoe paddle that she developed, as well as a tour of two canoe-building workshops in the small town of Atkinson; a look at Maine panoramas from the early 1800s soon after we became a state; a profile and tips for visiting Thomaston, Maine; a humorous essay on becoming a Maine wildlife biologist; and an explanation and guide to some of the less appealing but really interesting critters found in Maine's freshwater lakes.
In addition to this issue, even if you are not a subscriber, you can find us online at our website, maineboats.com, where our blog keeps tabs on events and boating news. We also are on Facebook and Instagram, where we have thousands of followers, and we send out a regular e-newsletter. We plan to continue posting updates of goings on along the coast. 
COVID-19 has turned all of our lives topsy-turvy. The city of Rockland, where our offices are based, has declared a state of emergency and banned any gathering of more than 10 people. Most of our staff are now working from home, producing this next issue. But while we are socially distancing for now, we want to stay connected. Our website, maineboats.com, has decades of great stories about Maine, boats, art, and the people who make it all happen. And all this content is available at no cost. Subscribers also have access to digital copies of back issues, where you can enjoy stories, great photos, and advertising. The 2020 edition of Boats of the Year is available to view online for free right now at maineboats.com/boats-of-the-year. 2020 Apps will be coming soon for download to devices.
Our mission at Maine Boats, Homes & Harbors is to educate, entertain, and to promote boats, the coast of Maine, and its makers. Our goal is to promote healthy coastal communities, and to get more people out on the water, buying and enjoying boats. Even in these uncertain times, we will continue to bring you the best of Maine.
The routines of daily life have changed, but the view out our window of the ocean, mountains, and harbors has not. Boatbuilders have told us they remain busy getting boats ready for spring launches. Artists are busy in their studios. Life does go on.
When summer finally arrives, we will see you on the water! 
The Maine Boats, Homes & Harbors crew