Maine shipyard partners with Silicon Valley start-up on all-electric hydrofoil boat
Maine shipyard partners with Silicon Valley start-up on all-electric hydrofoil boat
Monday, November 29th 2021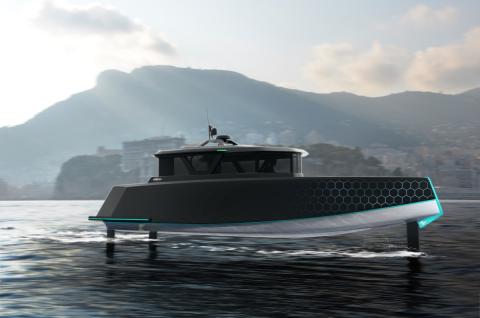 The Lyman-Morse Shipyard, which has sites in both Camden and Thomaston, has partnered with Navier, a new West-coast based company, to build an all-electric, hydrofoil performance craft outfitted with a highly advanced autopilot.
Navier is a Silicon Valley startup that's building technology to increase the efficiency of small powerboats by 90% while ensuring zero emissions and superior ride performance, according to a press release from the start-up. Company co-founders Sampriti Bhattacharyya and Reo Baird have contracted with Lyman-Morse shipyard to build a pre-production model and the  year's production run of what they call the Navier 27. The first models, produced under what the company is calling its pioneer program, will be delivered to customers in 2023, according to the release.
Lyman-Morse, known for producing custom sailing yachts and custom motor yachts that are sleek and ahead of their time, has experience in working with high-tech, carbon composite boats. A bonus is the shipyard's location in an up-and-coming tech hub with a strong boat-building heritage, Bhattacharyya said.
"Very few shipyards have the extensive experience, in-house capabilities, and deep interest in high-tech projects as Lyman-Morse," he said.
The Navier 27 is a 27-foot foiling performance vessel that will be capable of a range exceeding 75 nautical miles under electric propulsion, and will feature a highly advanced auto pilot. When it launches during the Fort Lauderdale International Boat Show in 2022, it will be the longest-range electric boat in the world, according to the company.
If anyone is capable of making this vision come to life, it's Drew Lyman and his team, Bhattacharyya said.
Lyman, who is is president of Lyman Morse, said he is exited about the chance to develop something that is cutting edge and certain to be the future of yachting in this type of market. "To build a carbon fiber, foiling, all-electric boat fits well with what we do at Lyman-Morse, plus it's a boatbuilder's dream project," he said. "We [Lyman-Morse] built a reputation for beautifully craftedboats, and we are extremely proud of our ability to implement advanced systems and technology.This is exactly what the Navier project embodies!"
Spearheaded by two MIT engineers, the design team will include America's Cup engineer and foiling expert, Paul Bieker who will work on Navier's naval architecture and mechanical design. Lyman-Morsewill tie together the technology, mechanics, construction, and manufacturing of the boat.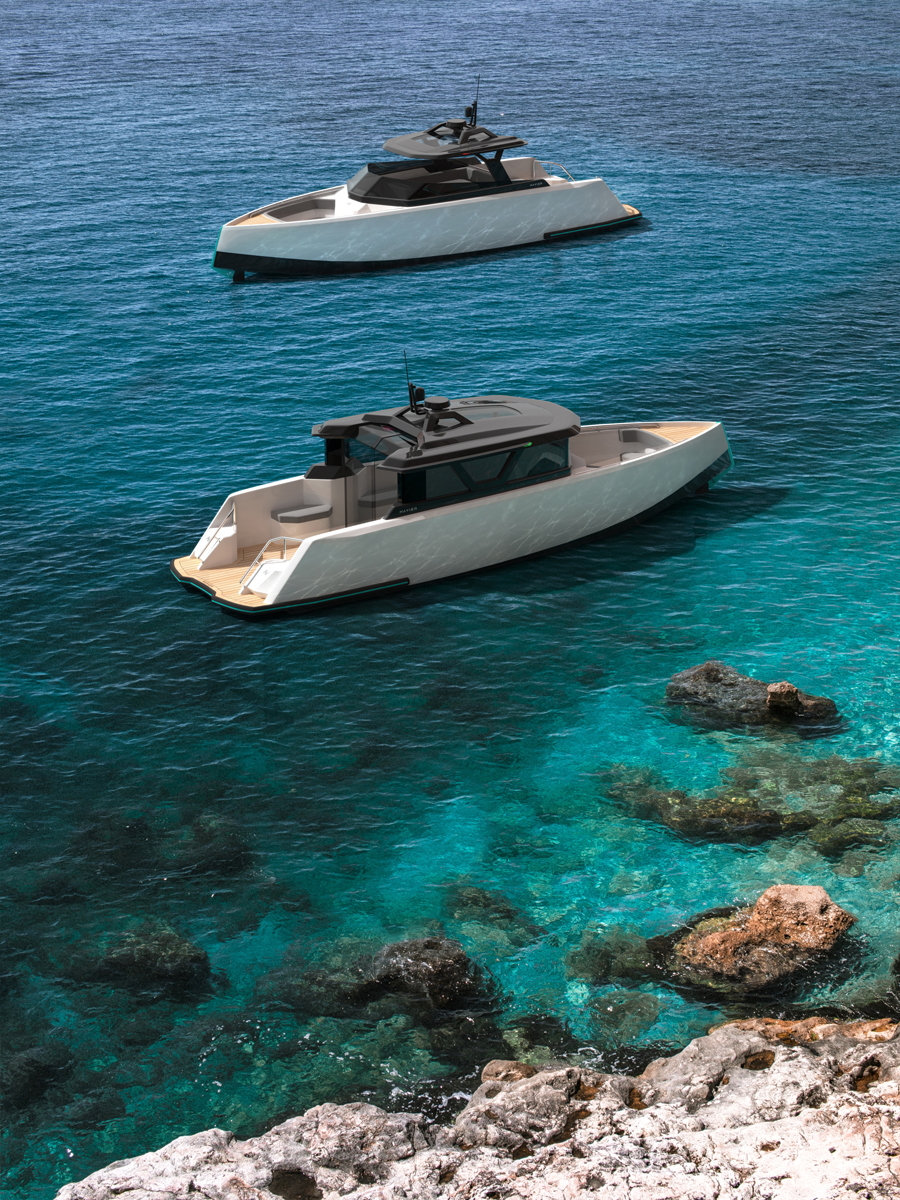 "There's a lot to be said about working with a shipyard beyond skills and capabilities. Lyman-Morse is outfitted with the best machines, tools, and technologies that will help Navier reach production goals. Drew has enthusiasm for our vision, and his team truly cares about sustainability," said Sampriti. "We're grateful that Drew and his team are excited to make Navier 27 a reality with us."
Customers can register interest at www.navierboat.com or contact the team directly atinfo@navierboat.com.