Epifanes, MBH&H host Concours d'Epifanes at Maine Boats, Homes & Harbors Show
Epifanes, MBH&H host Concours d'Epifanes at Maine Boats, Homes & Harbors Show
Wednesday, September 21st 2016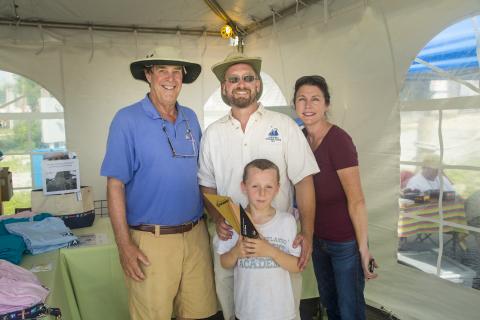 ​Epifanes Yacht Coatings and Maine Boats, Homes & Harbors Magazine teamed up to unveil the first-ever Concours d'Epifanes at the recent 14th Annual Maine Boats, Homes & Harbors Show, which is held every August in Rockland, Maine. Focused specifically on restored and refitted vessels, the Concours d'Epifanes was created to showcase the talents of New England's extensive boat building and boatyard community. "How well a boat was painted or varnished was important to us, of course," said Doug Theobalds, head of Epifanes's North American distributor's network. "But our judging took in the whole boat—the craftsmanship, joinery, systems, materials, and style." The event was also designed to give the general public a better sense of the great possibilities that exist in the field of renovating beloved older designs. Promoting the skills that boatyard workers bring to the workplace every day—and are readily for hire—is another reason to reward the finest restoration efforts being done today. Awards were presented in several categories: Best Small Craft went to the Lisa Ellen, a painstakingly restored and systems-upgraded 1961 24-foot Lyman "Sleeper" exhibited by Gary Favreau from Bamforth Marine in Brunswick, Maine.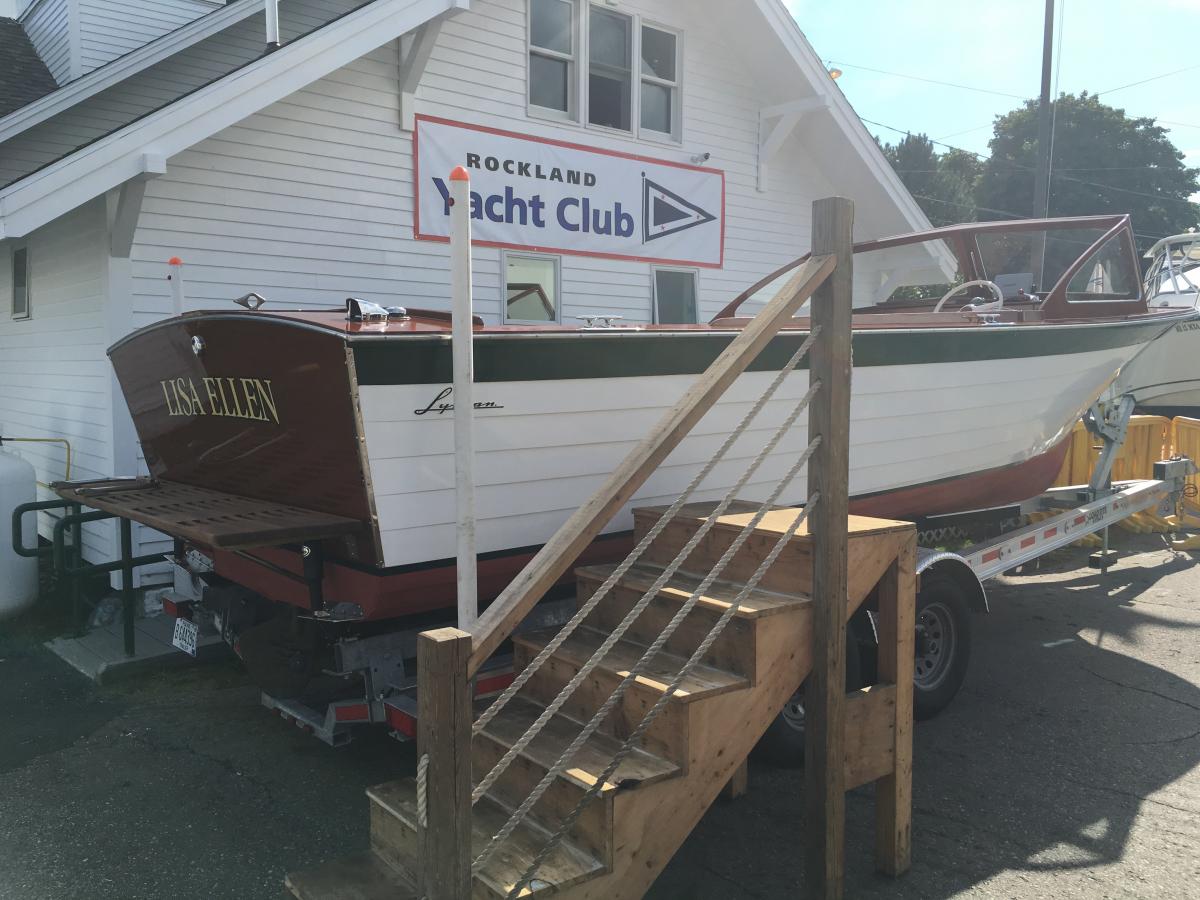 Best Sailboat honors graced the 44-foot, cold-molded cutter Gusto,a custom one-off cruiser/racer designed by Chuck Paine, built in Belfast, Maine by French & Webb in 2002, and maintained by Front Street Shipyard.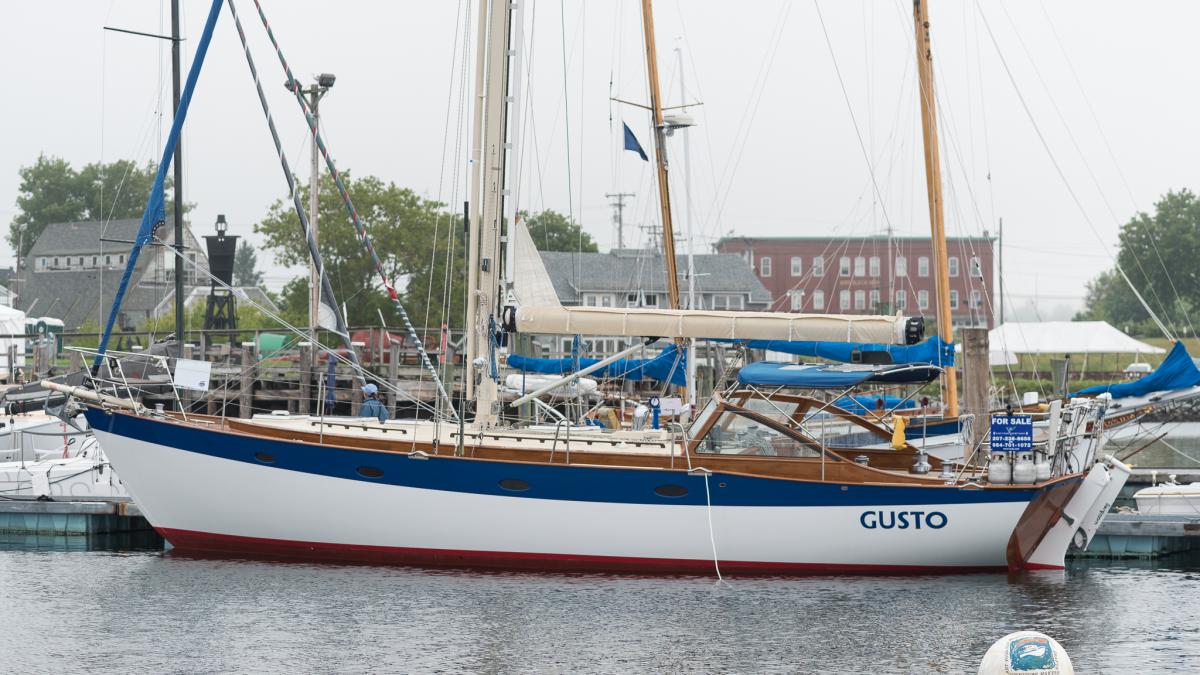 Best Motorboat was easily captured by Yachting Solutions of Rockport, Maine for its fully restored 1971, 58-foot Trumpy motor yacht Somerset, a stem-to-stern restoration including a new bottom, keel frames and floors, rebuilt engines, new generators and systems, an entirely new interior, and new paint—literally a brand new '71 Trumpy.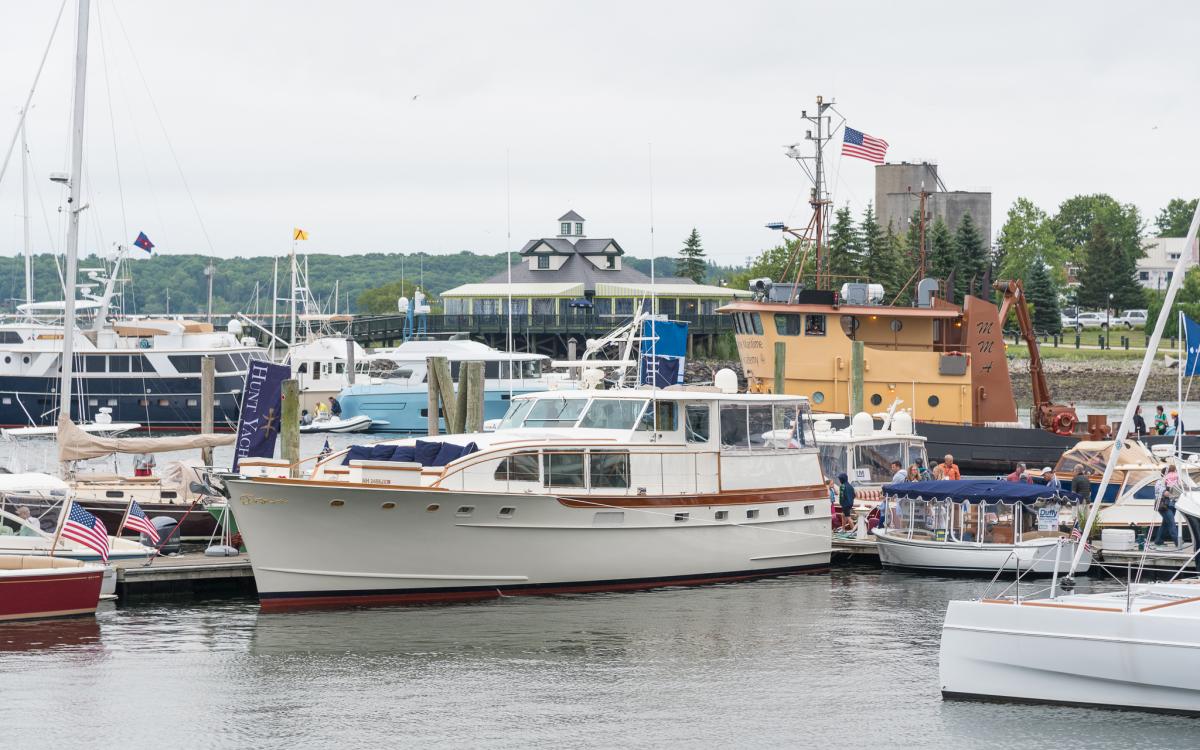 Best In Glass was awarded to Ratty's Right, a 1972 Aquasport 222 restored by Gordon Reed, former president and yard manager at Robinhood Marine in Georgetown, Maine, featuring an all-new gel coat, painted interior, electronics, and power.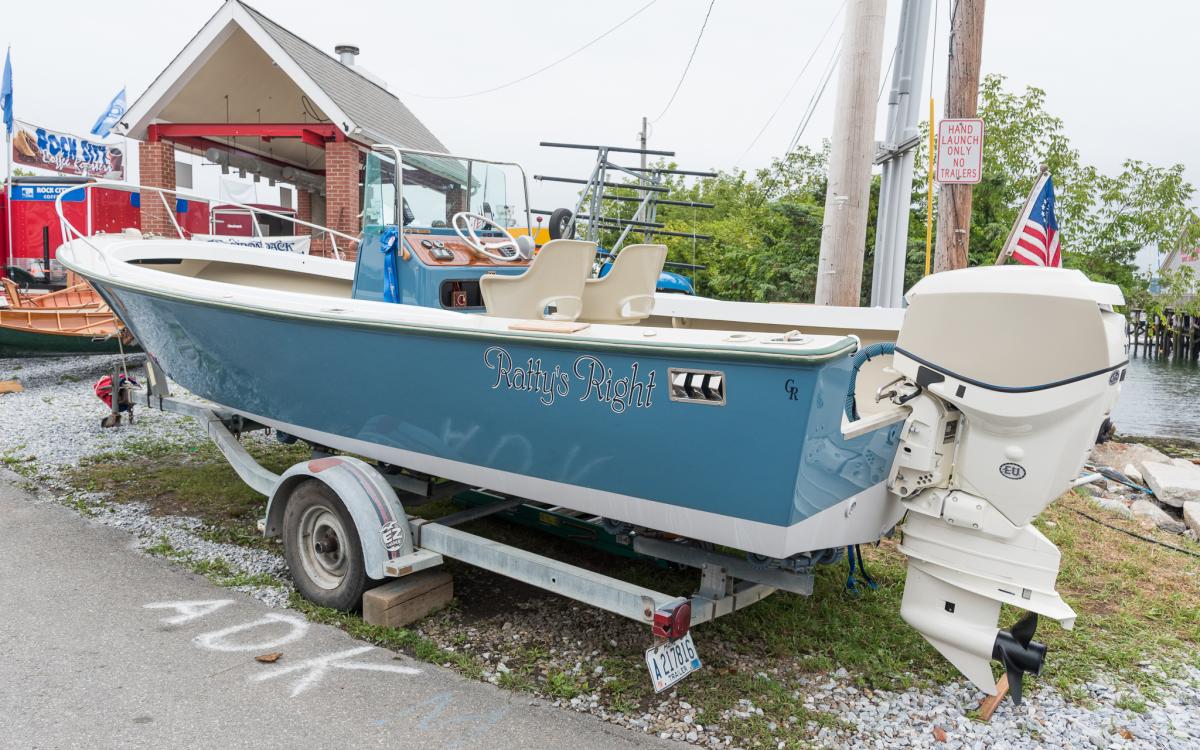 Best In Show, top honors in the Concours d'Epifanes went to the 82-foot schooner Ladona, built in Boothbay Harbor in 1922. Known for years as the Nathaniel Bowditch, the schooner rejoined the Maine Windjammer Association's fleet in the spring after a dramatic and total refit, which included restoring the original Ladona name, orchestrated by owners Captain Noah and Jane Barnes.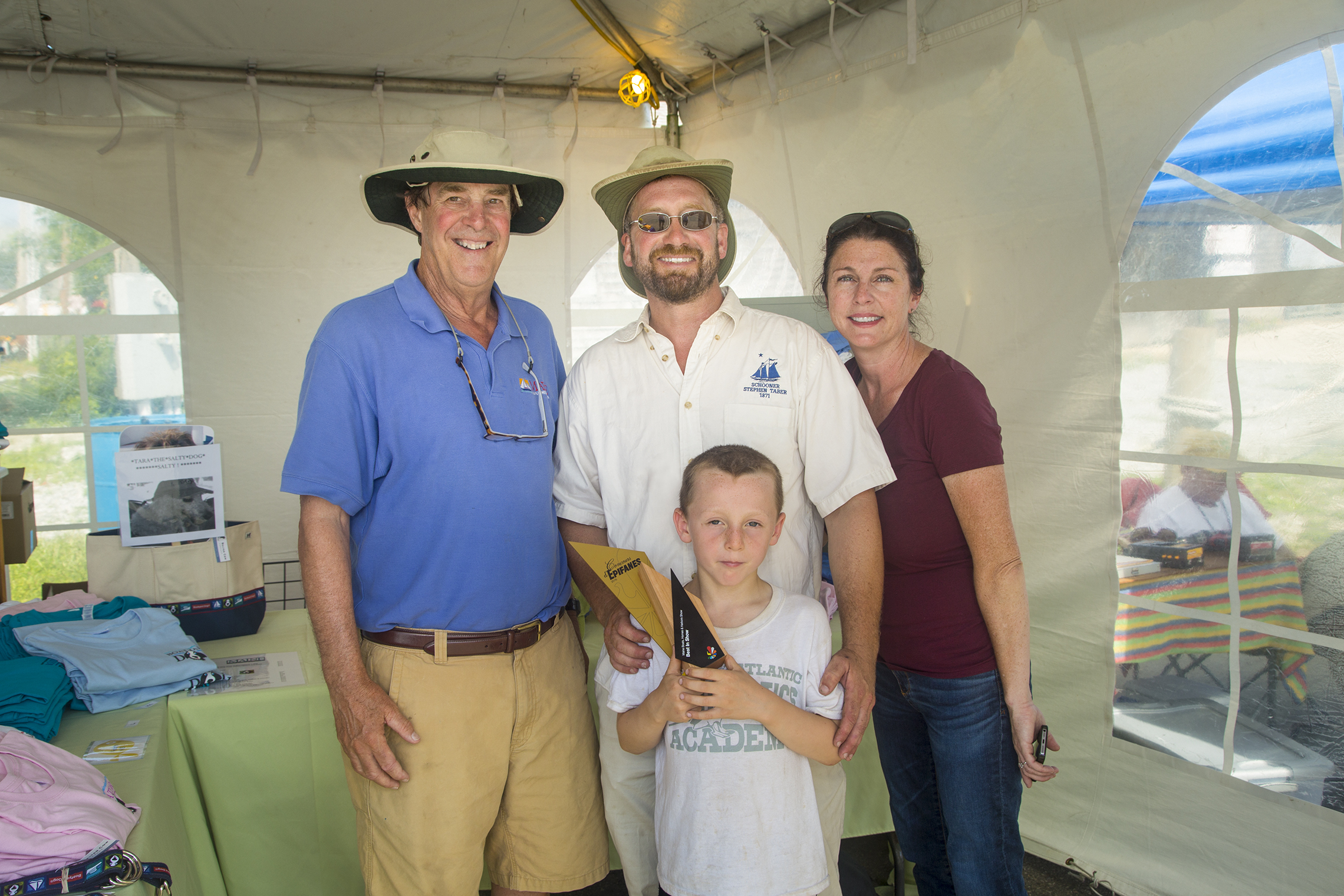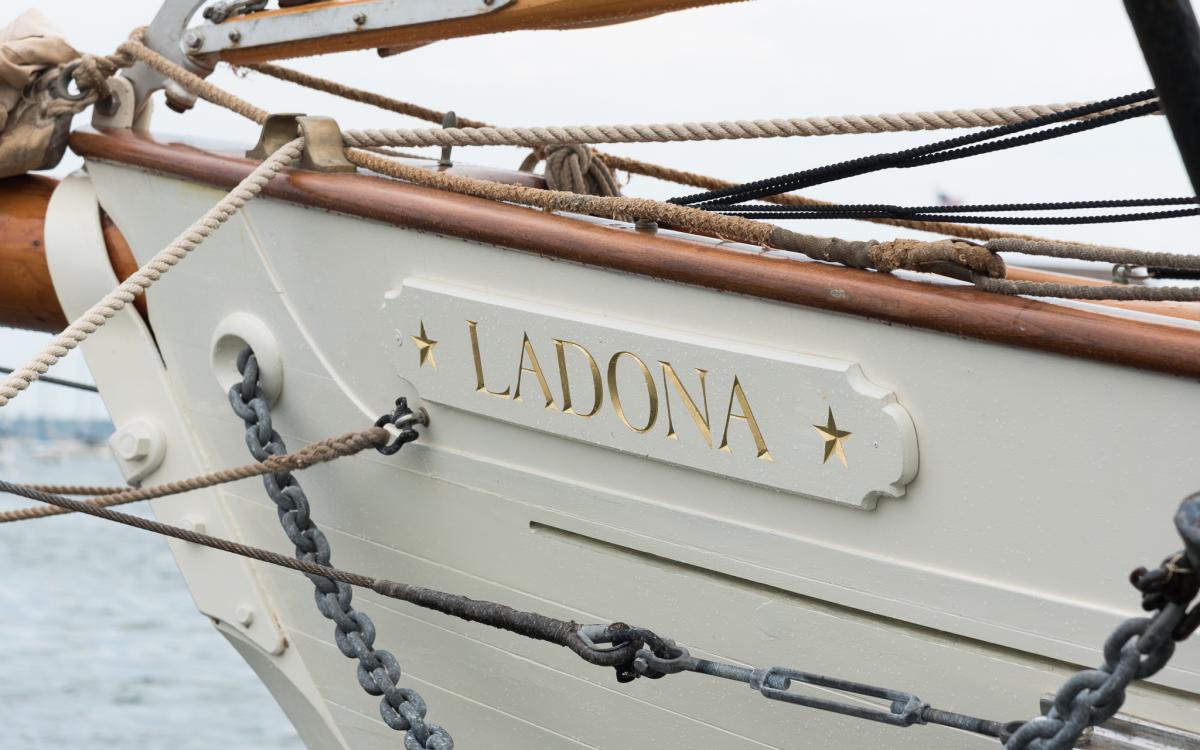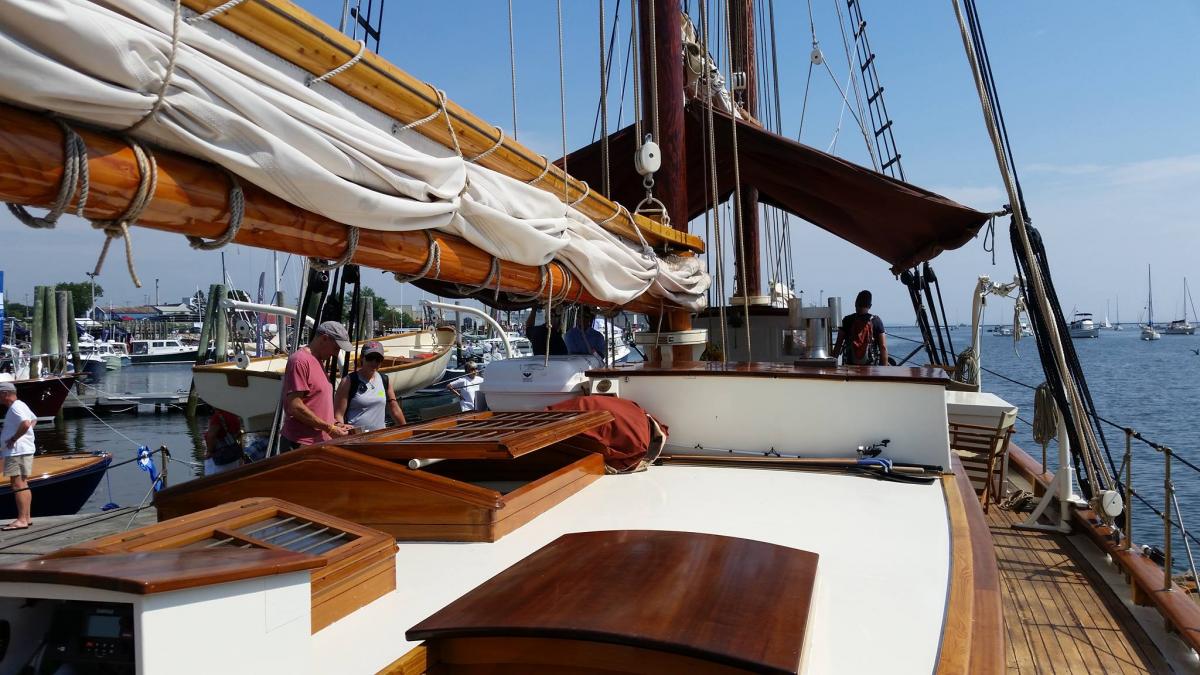 Classic automobile and boat devotees are familiar with the concours d'elegance concept, which dates back to 17th century France when the nobility would parade their ornate, horse-drawn coaches through Paris's parks. The term is French for "competition of elegance."
"So much goes into making a boat a real 'head turner,' and our Concours d'Epifanes had a number of really breathtaking examples of that," Theobalds added. "It's always impressive to experience just how skillful our modern day shipwrights are in bringing classic yachts back to fresh-from-the factory condition—mint condition—and then taking that quality and beauty to an entirely new level." Epifanes is contemplating plans to stage other Concours d'Epifanes programs at select boat shows in 2017. Boatyards that specialize in restoring classics big and small and would be interested in participating are encouraged to contact Epifanes by email: info@epifanes.com. Epifanes Yacht Coatings, headquartered in Thomaston, Maine, is the North American distributor of world-renowned marine paints and varnishes manufactured in Holland.