Atlantic Cup boats sail into Portland
Atlantic Cup boats sail into Portland
Wednesday, June 6th 2018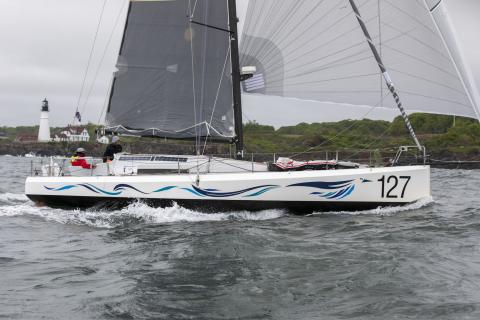 All teams have now finished what many the sailors called a brutal 360 nautical mile leg from New York City to Portland, Maine, in the 2018 Atlantic Cup.
Joining the overall point leader and second leg winner French/Italian team, Eärendil, on the podium for this leg are Boston based Toothface 2 and Mystic, CT based Dragon Ocean Racing. Finishing in fourth place was the Angolan/Brazilian team, Angola Cables followed shortly behind by Portland, Maine based Amhas, sailed by Micah Davis from Harspwell and Rob Windsor from Portland. Two boats in the 11-boat fleet have retired due to equipment issues. Both Toothface 2 and Amhas are tied for second overall, heading into the final races.
The third and final leg, an inshore series in Casco Bay will be sailed Saturday and Sunday June 9-10. A total of five races will be held over the two-day series, where teams will bring on additional crew for the short buoy racing courses.
The Atlantic Cup is a 3-stage, double-handed offshore race that spans the eastern seaboard of the United States. At 1,008 nautical miles it is the longest offshore race in the Western Atlantic. In addition, the Atlantic Cup is the only race to include rounding both Cape Hatteras and Cape Cod. The race is sailed in Class40s, a monohull race boat that is designed for shorthanded racing. Race stop-overs include Charleston, S.C., New York City, N.Y. and Portland, Maine.
The New York-Portland leg featured extremely challenging conditions as the racers sailed mostly upwind into winds peaking in the high 30s.
"It was wild out there, you can see why some of the boats with mechanical issues retired, we had some mechanical issues, but nothing life threatening. But, it was really rough...I think we only legit wiped out 2 or 3 times," said Toothface 2's Mike Dreese. "We saw peak winds of 39-40, so the apparent winds were hitting 45. The last time I was in winds like that was in the transatlantic and you would never want to be in winds 5 -8 mph more than that because it's so brutal."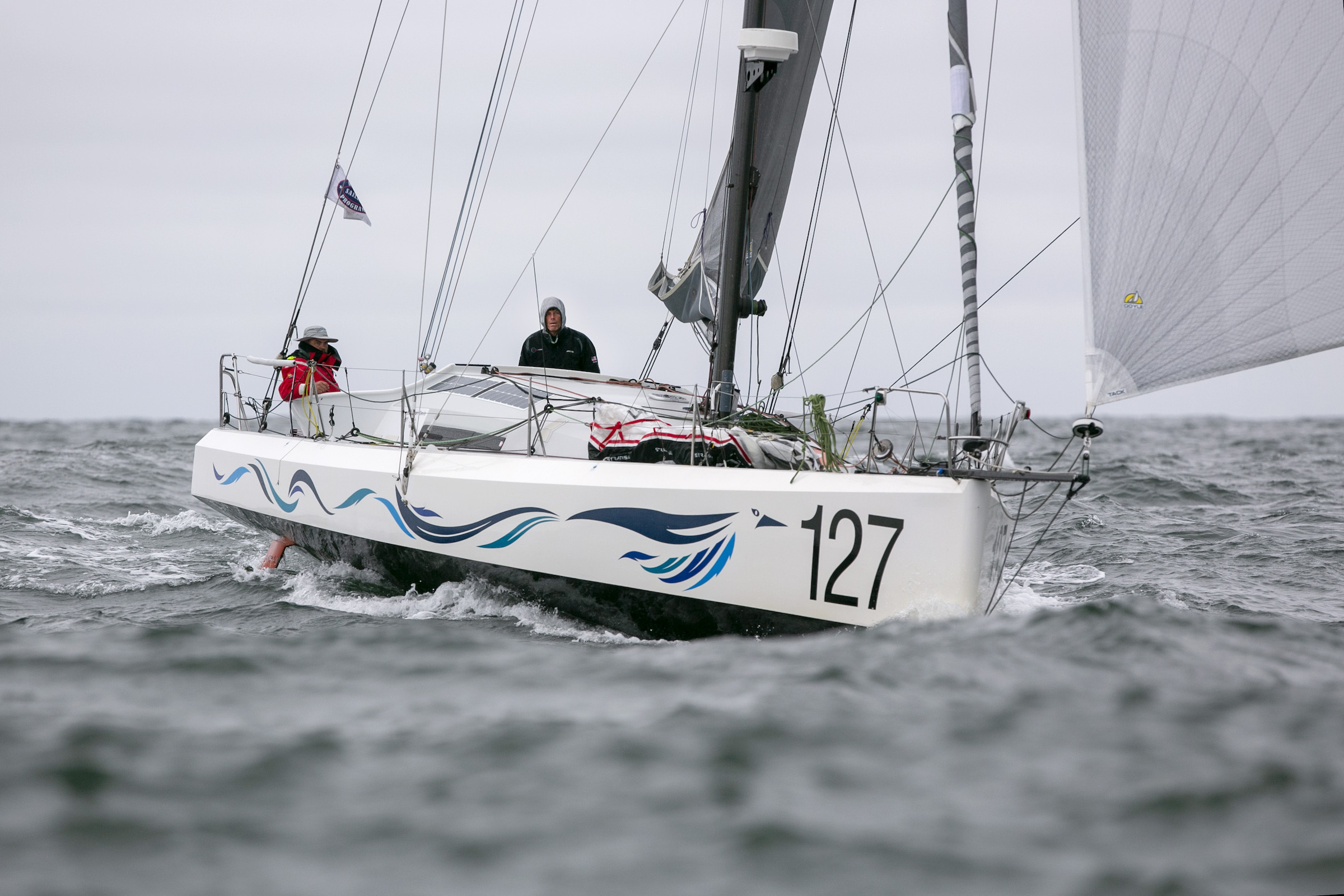 Meanwhile, as the racers have done in other ports, they will host kids from all over Portland for an up-close look at the boats and a special meet and greet with the sailors on Thursday, June 7 from 9:30 a.m.-1:30 p.m. at Maine Wharf on Commercial Street. The Kids Education Program gives students and teachers the opportunity to visit the boats and hear the sailors' stories from their time on the ocean. It also helps children learn about the environmental challenges facing the ocean and how reducing, reusing, and recycling can make a huge difference.
Above are photos of Amhas sailing into Casco Bay taken by Billy Black.