Lots going on at Atlantic Boat
Lots going on at Atlantic Boat
Wednesday, October 21st 2015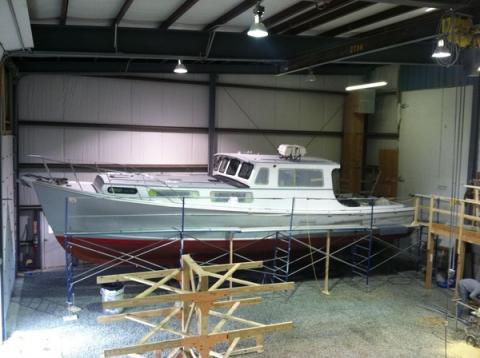 A road trip to visit longtime Brooklin-based boatbuilder Atlantic Boat showed a yard humming with activity. Atlantic is making the most of its strategic location, an easy day's boat travel within a radius from Camden/Rockland to Mount Desert. The yard's waterfront is packed with boats ready for winter storage and refit work. Several Duffys and BHMs have come home for some attention from their builder, and the yard seems to have established a thriving sub-specialty of servicing Hinckley sail- and powerboats.
My favorite: a handsome 1991 Chummy-Rich built 42-foot wooden lobster yacht was undergoing final paintwork after a thorough refit. The Atlantic crew had replaced the windows, built new cabin doors, and spiffed up interior brightwork. Painters were busy rolling and tipping every topside surface in (and out of ) sight with gleaming white Easypoxy See above).
Outside, a massive 1991 Duffy 48 flybridge cruiser is scheduled for a major rebuild of the decks and cabin tops. There's a new Duffy 38 cruiser in build, and a number of other projects awaiting their turn to move inside for some love over the coming winter.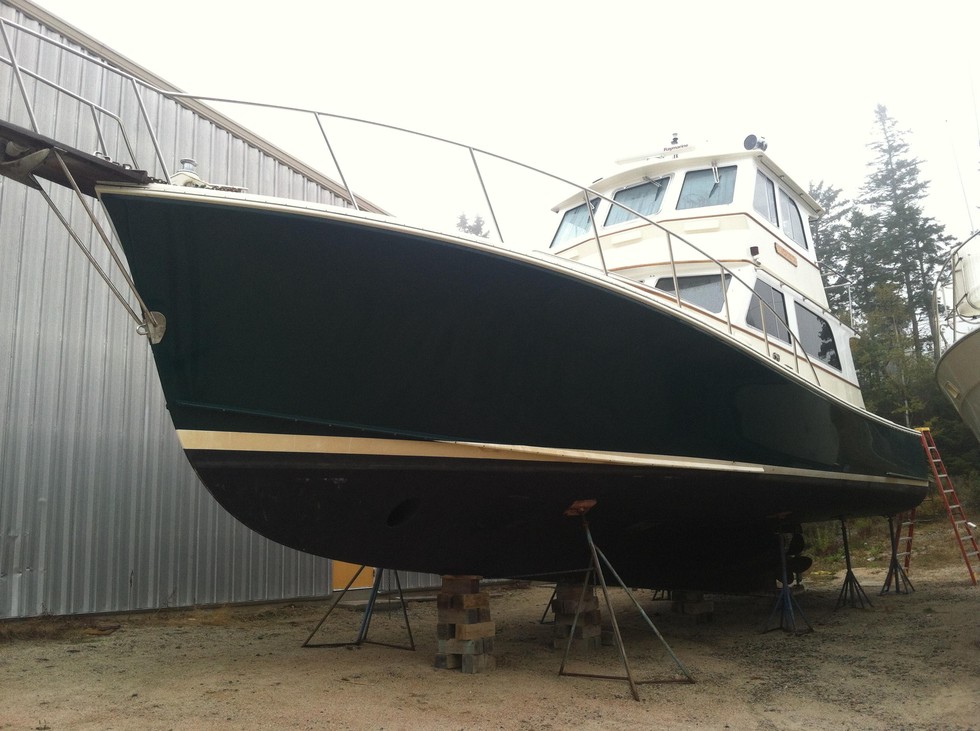 -Story and photos by Dave Getchell