Let's make it official: put "blue mind" in the dictionary
Let's make it official: put "blue mind" in the dictionary
Wednesday, April 8th 2020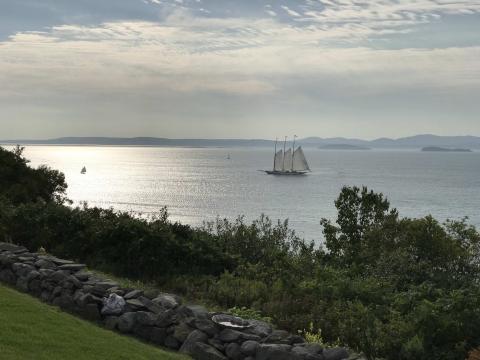 Let's make blue mind official
From my perch at my home-office, i.e. my corner of the house — my two sons and husband have offices set up in the other corners — the blue sky out the window has beckoned. On my very occasional trips downtown to the Post Office, the view of the blue ocean outside Camden Harbor has been especially tantalizing. I'd like to be out there on a boat. But the weather is still a bit cold and uncertain, and I'm not sure I can find anyone at this point to launch my little gaff-rigged sloop and help me rig it. That's ok for now because just looking out across that bright, sparking blue expanse sooths my soul and makes me feel better. 
I know I'm not alone in this. Science writer Catherine Schmitt wrote an essay for the magazine a year or so ago explaining why the ocean makes us feel so good.
"Spending time near the water is good for our mental and physical health. For many years now, and lately more frequently, scientists from an array of disciplines have studied the effect of environment on our brains and bodies. I've read too many studies to list them individually, but the consensus is robust. In the presence of nature, stress and anxiety quickly ebb. The body heals. Mood lifts. Thoughts clarify. Memory sharpens. Attention focuses. The mind expands," she wrote. "A focus on "blue space" is emerging, offering both theory and evidence for our instinctive love of the sea. People the world over favor the color blue, perhaps because it is associated with clear skies and clean water. Certain parts of the brain are dedicated to interpreting color and scenery. Landscapes ranked as the most "scenic" often include a high proportion of blue along with green, some gray, and brown." You can read the full essay here: https://maineboats.com/print/issue-148/why-we-love-ocean .
It was fun to read recently that the folks who compile the online Cambridge Dictionary are considering adding the terms blue mind, blue space, and blue acceleration to their dictionary. In the words section of their blog, the folks who compile the dictionary are asking readers to vote on the terms.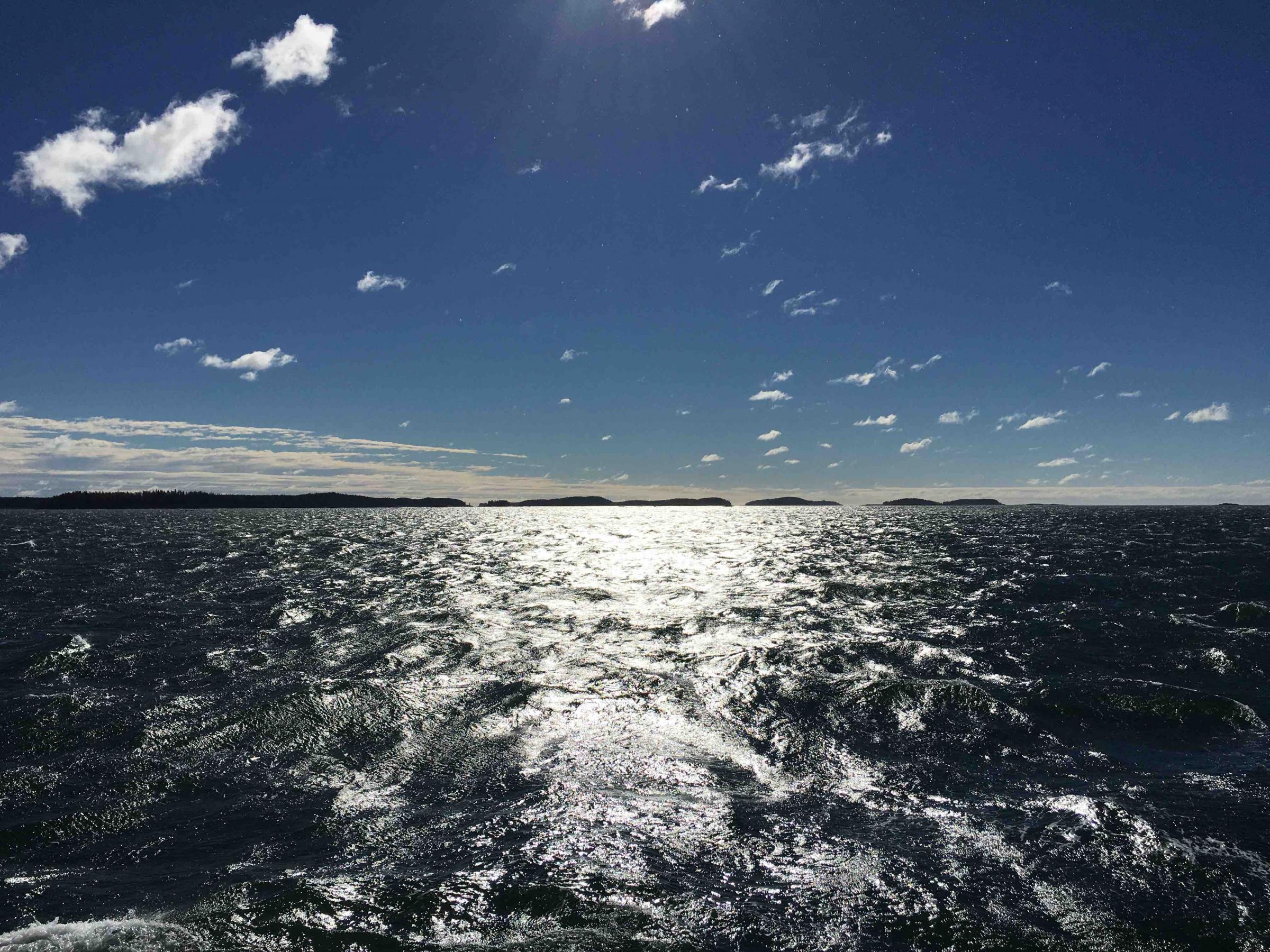 In a blog explaining how they go about assessing new words, the authors explain that a special team keeps a lookout for new words. Some will prove popular and eventually make it into the dictionary, others may be short-lived and fade away. "We make no claims that these words will still be popular in a year's time, nor do we approve or disapprove them – we leave it up to you to vote on whether the words should be added to the dictionary," the authors state.
As of April 8, 55.13 percent of respondents supported added blue mind, 45.27 percent supported blue space, and blue acceleration was doing the worst at 41.48 percent. Let's help bump up those numbers! Here is the link for online voting:
https://dictionaryblog.cambridge.org/2020/03/30/new-words-30-march-2020/?fbclid=IwAR1pC0oMhdZdGvCBqBH9_ISGMQ63HpxPFA3-CbWVldpF3B37H-cbumsRBj0