Hamilton Marine moving to new building in Portland
Hamilton Marine moving to new building in Portland
Friday, January 11th 2019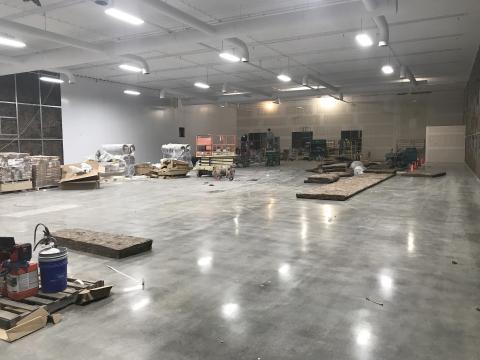 Hamilton Marine, New England's largest ship chandlery, is expanding its presence in Portland, Maine. The marine hardware and supplies company is moving out of its former Fore Street location this month and into much bigger new digs at 193 Presumpcot Street.
"This is the newest, biggest superstore that has ever hit Maine," said proud owner and company founder Wayne Hamilton. "It will be Maine's superstore for marine supplies."
With more space, wide aisles, and plenty of parking, the new building is 5,000 square feet bigger than the previous Portland location, Hamilton said. The old store will close its doors forever at 5 p.m. January 18. Plans call for the new store to open its doors in late January.
The new space will be divided into sections, including a retail-industrial area that will provide one-stop shopping for boat, home, and automotive. The building layout features wide aisles pointing in the same direction, so customers can view products the length of the building, and associates can see customers needing assistance. For the first time, space will be available for customer workshops on topics like navigation and electronics.
The additional space also will allow the company to expand its product offerings in areas such as dinghies, motors, and commercial fishing gear, Hamilton explained.
While a date had not yet been set yet this week for when the doors will open in the new space, the company has planned a grand open house for March 22-24 during the Maine Boatbuilders Show.