Federal grant funds will help build more dock space for boaters
Federal grant funds will help build more dock space for boaters
Tuesday, July 11th 2017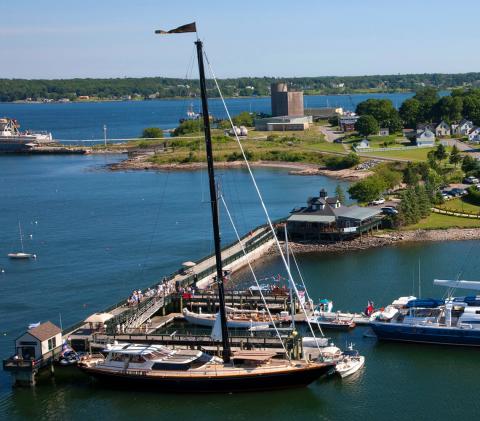 Two Maine marinas, Yachting Solutions in Rockland, and Spring Point Marina in South Portland, will receive $1.8 million in federal grant funds to help them expand docking space and thus serve more boaters travelling along the Maine Coast, according to a release from U.S. Rep. Chellie Pingree's office.
Maine will also receive over $400,000 in Clean Vessel Act funds to improve its system of boat wastewater pumpout stations.
"Maine marinas are a critical part of our state's working waterfront," Pingree said. "In serving vessels that are traveling along the coast, they directly support hundreds of jobs and help connect thousands of customers to local economies."
Funded through taxes and fees on motorboat fuel and related equipment, the grants are administered by the National Park Service.
At Spring Point Marina, the Maine Department of Transportation will work with Port Harbor Marine to construct 916 linear feet of berthing space dedicated specifically to eligible transient boaters and provide 15 new power pedestals providing shore power and potable water for up to thirty transient vessels. The $843,405 grant requires a non-federal match of $877,830.
In Rockland, the Maine DOT will work with Yachting Solutions to expand its boat basin, by adding 2,200 linear feet of new dockage that will be dedicated solely to eligible transient vessels. Also included are the installation of 100 amp and 480V 3-phase power, in-slip fueling, and the conversion of an existing upland gazebo structure into a transient boater's lounge. The $1.05 million federal grant calls for a nonfederal match of $737,941.
The Maine Department of Environmental Protection will use the coastal clean water grant funds to install or upgrade 10 pumpout stations and provide operation and maintenance stipends to pumpout boats and stationary facilities. They also propose to review and update their Education and Outreach Plan as well as develop/distribute educational materials to boaters and boating facilities.