Camden Classics Cup draws record number of boats
Camden Classics Cup draws record number of boats
Wednesday, July 31st 2019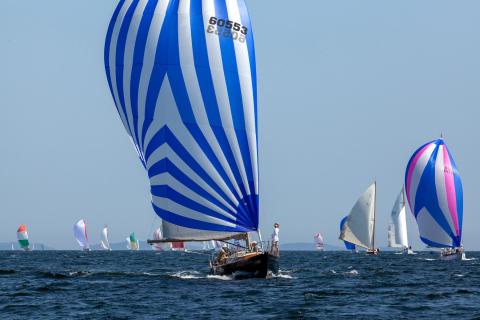 (all photos by Alison Langley)
The fourth annual Camden Classics Cup featured a record number of yachts and fabulous racing weather. The event, presented by Lyman-Morse from Friday through Saturday, July 26-27 included racing in and around outer Camden Harbor and Penobscot Bay. More than 80 sailing boats registered and 75 competed, up from 68 last year, in nine classes.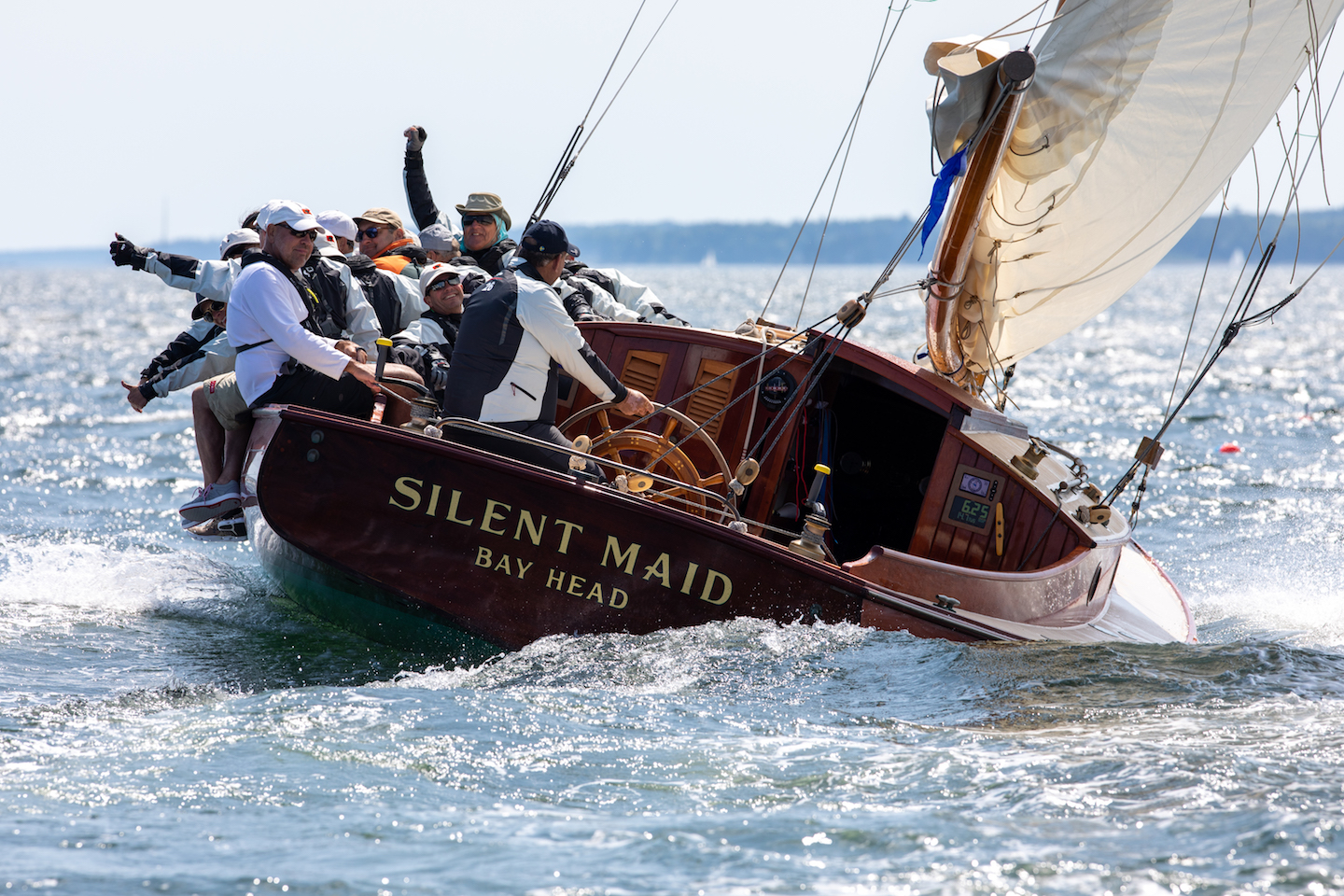 Silent Maid, a beamy 33-foot wooden catboat built in 2009 to the lines of a classic Barnegat Bay B-cat was the overall winner. She carried of crew of 17 people many of whose job was to act as human ballast, which was needed especially on the second day of racing, when the wind picked up and many of the yachts reefed their sails.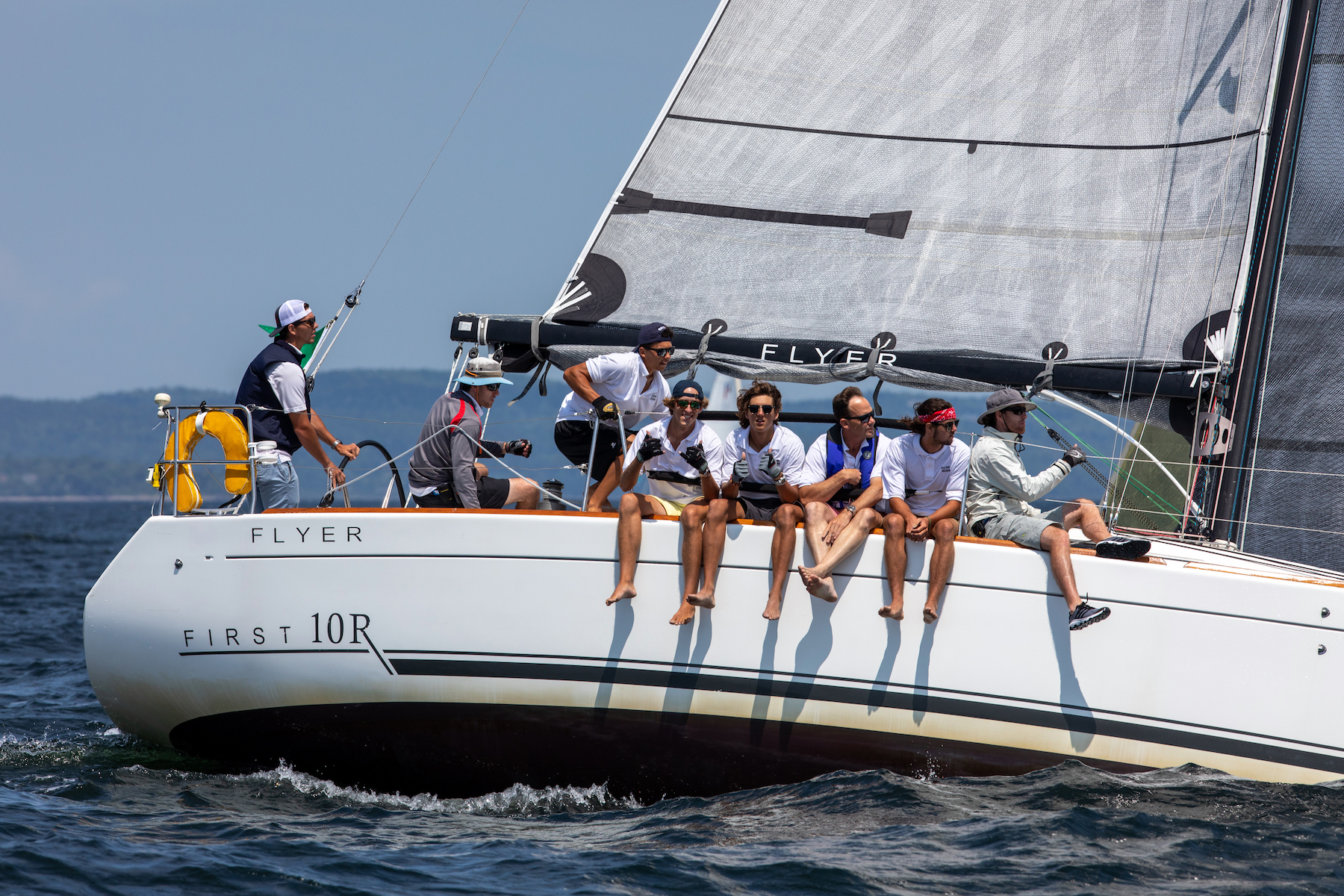 The sailing conditions on both days of racing were excellent, with sunshine and good winds. Friday's breezed ranged from 12-15 knots and on Saturday winds gusted to 16 knots and above.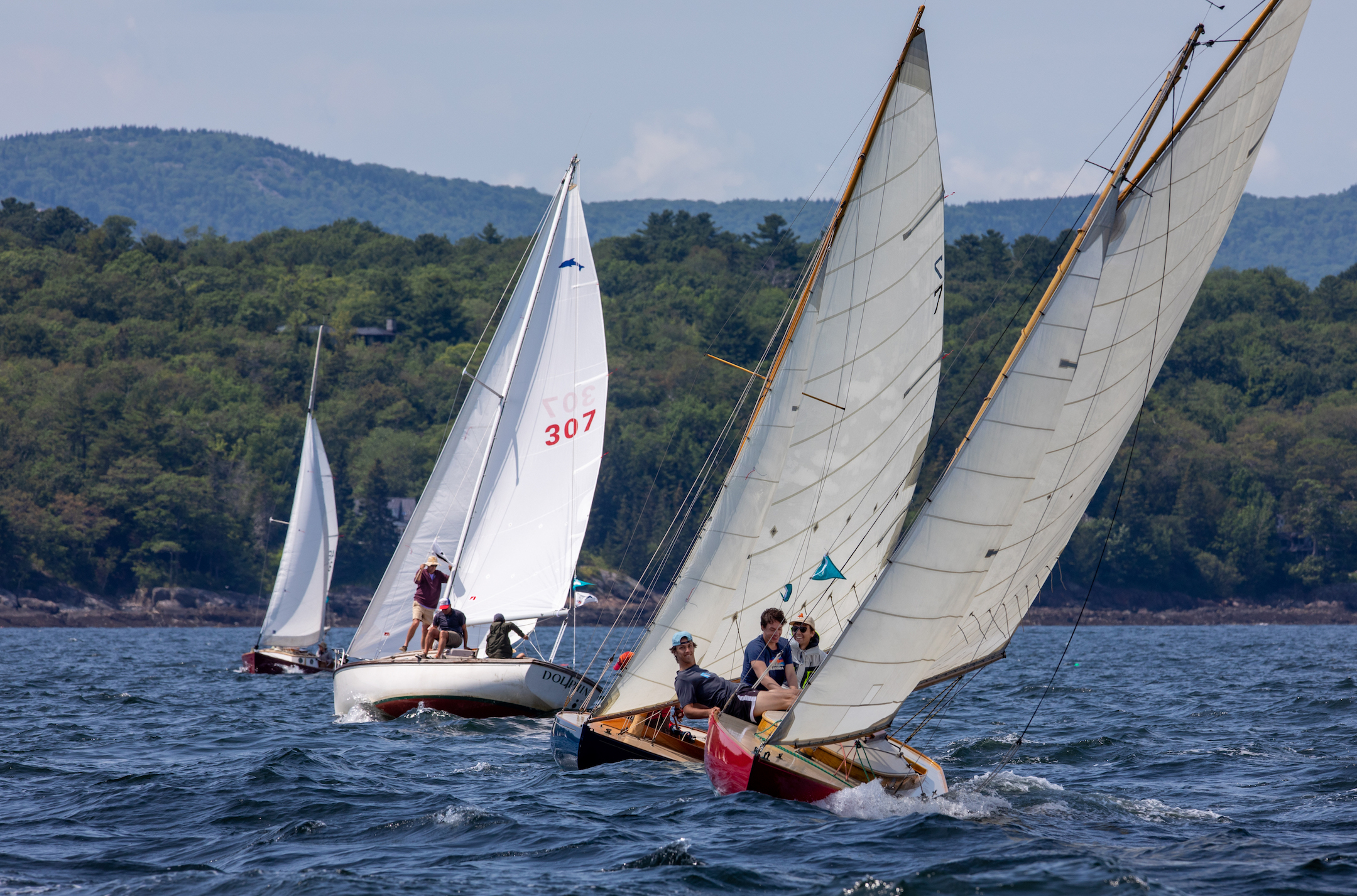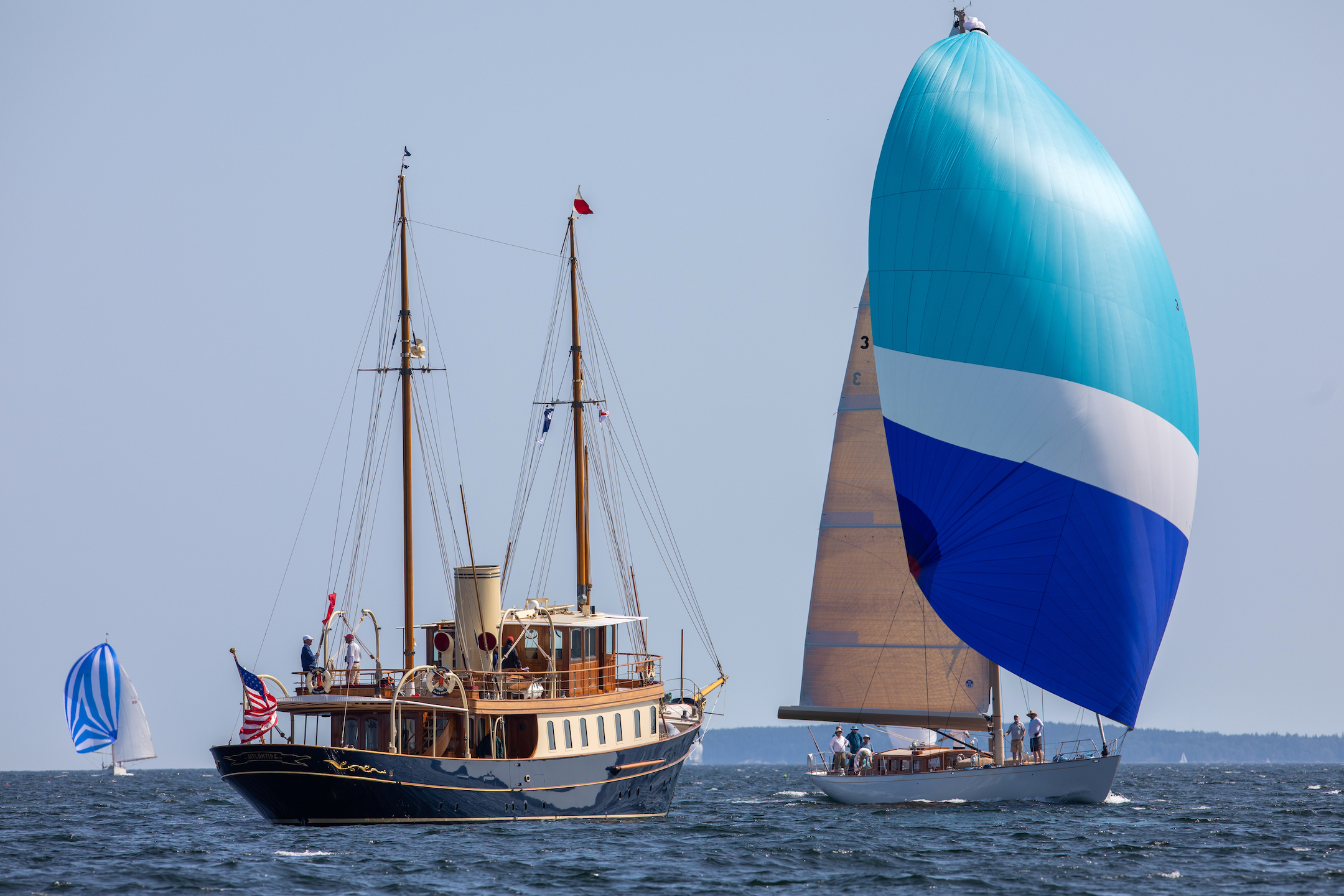 Proceeds from the Camden Classics Cup go to LifeLight of Maine. Lyman Morse presented LifeFlight with a check for $15,000 during the packed Saturday night awards ceremony at the Camden Yacht Club. A fireworks show, sponsored by Camden National Bank, capped off the evening.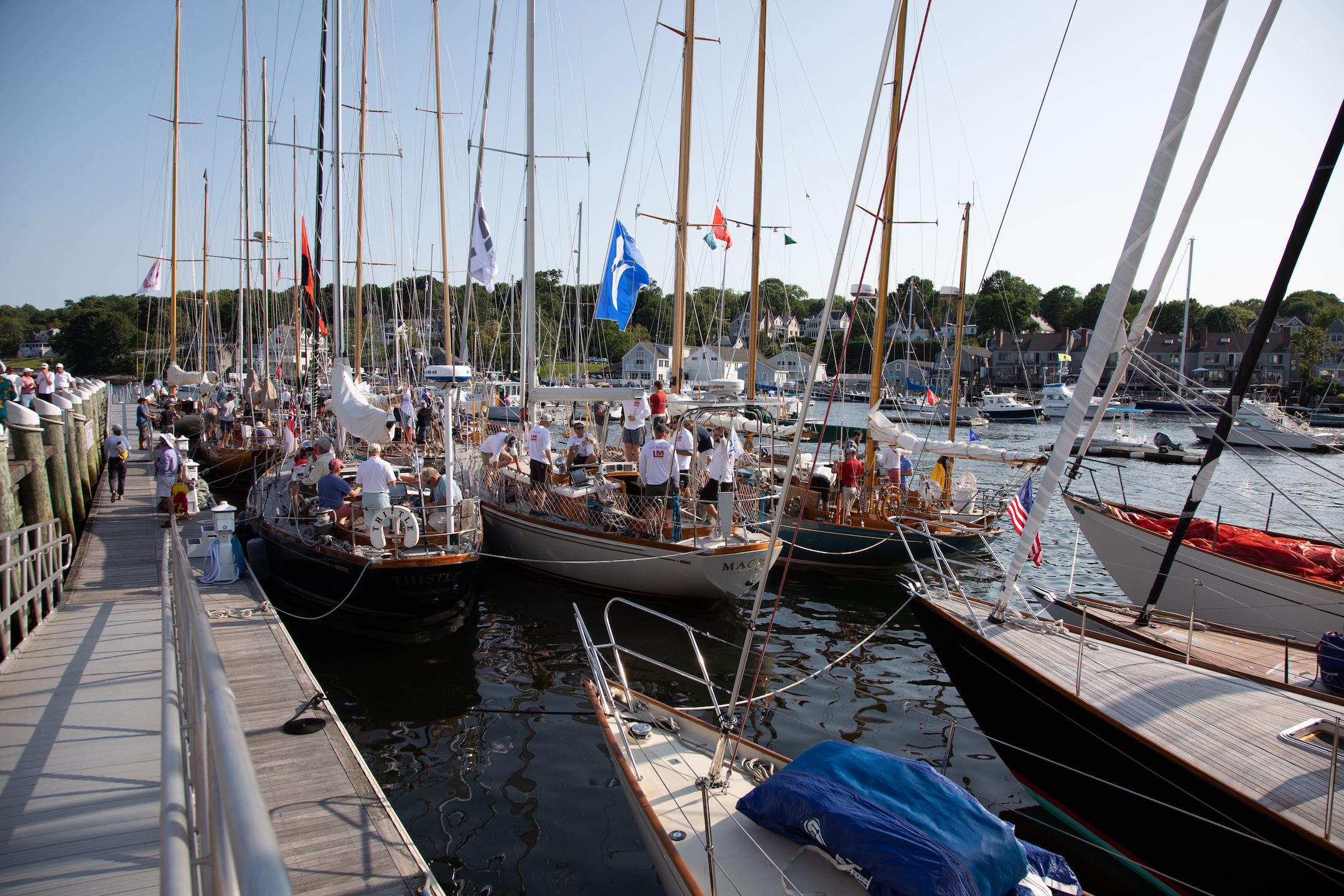 The two-day event included a youth regatta, a rowing and paddle race featuring rowboats and canoes (won by Lance and Elias Baldwin of Washington, D.C. in their canoe) and a parade around Camden's inner harbor featuring many of the racing yachts.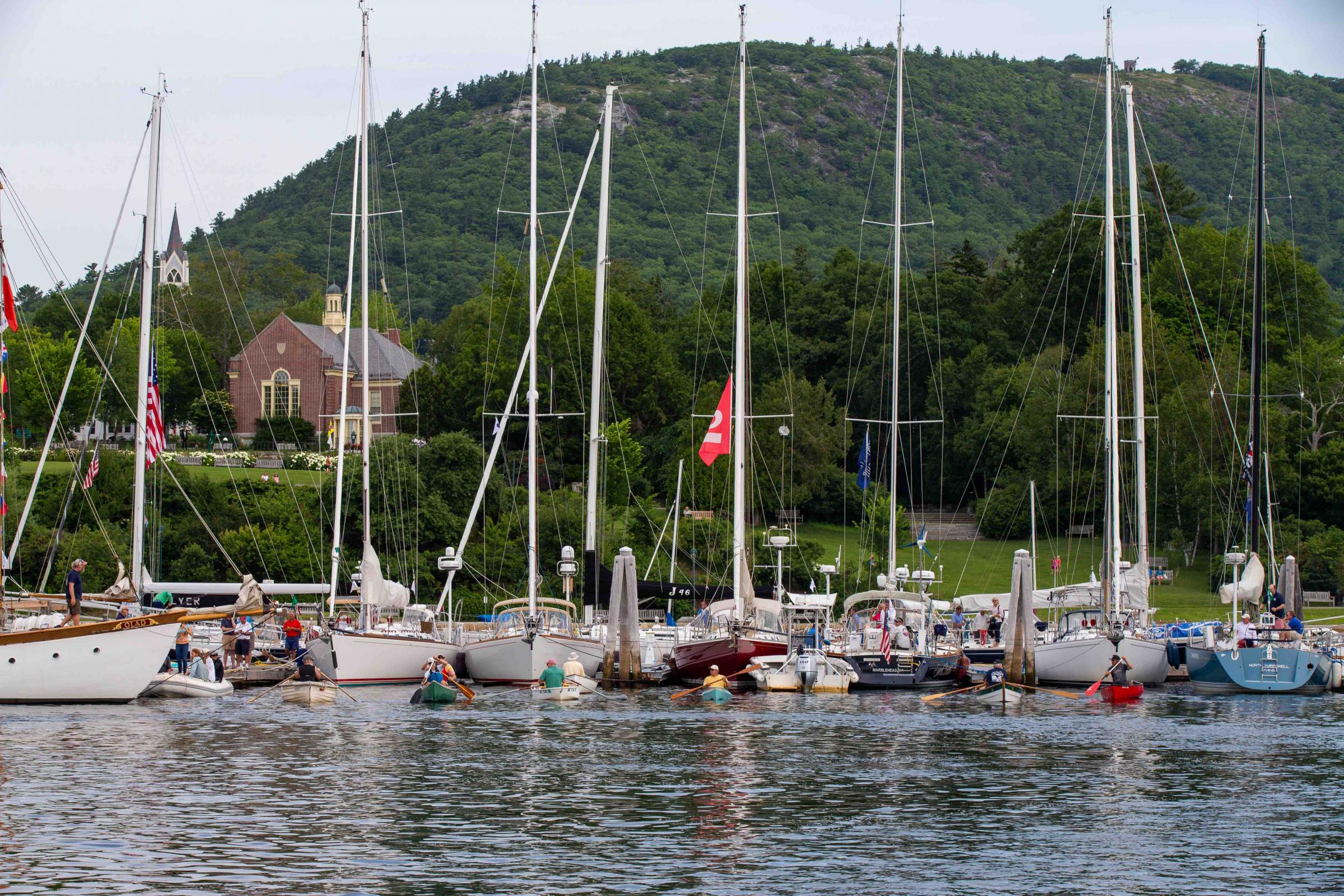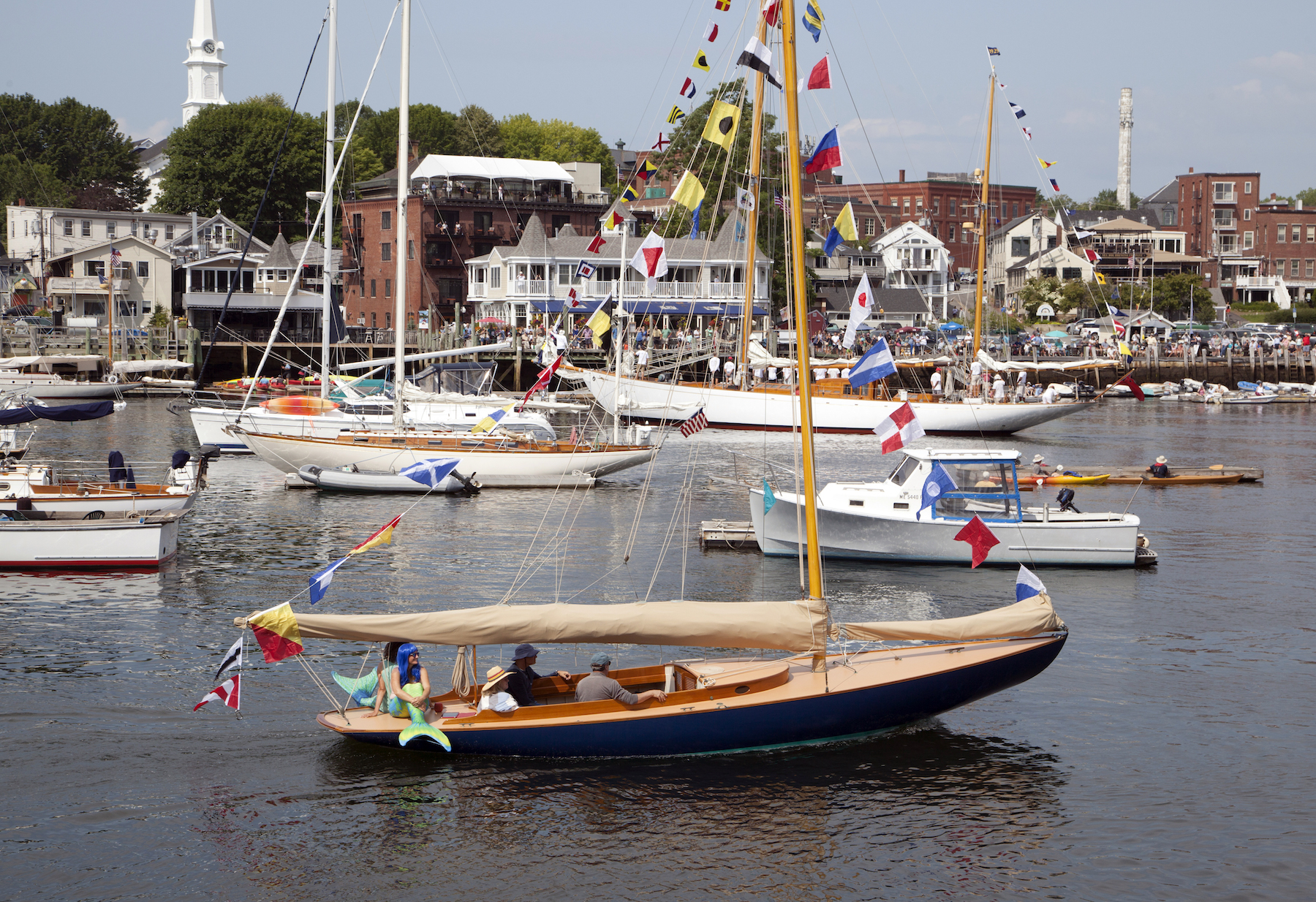 The third annual youth regatta was raced in 420s just outside Curtis Island on Friday. Sailors from the Camden Area Youth Sailing Program won  first place. They were skipper Sasha Worms and her crew Nick Echarte. Sailors from the North Haven Casino won the spirit award. This year for the first time, North Sails was on hand to offer tips to the young competitors. Two-time J/24 world champion and one design expert Will Welles and Kimo Worthington, a six-time America's Cup sailor, offered pre- and post-race analysis. Maine Boats, Homes & Harbors Magazine was the youth awards' sponsor.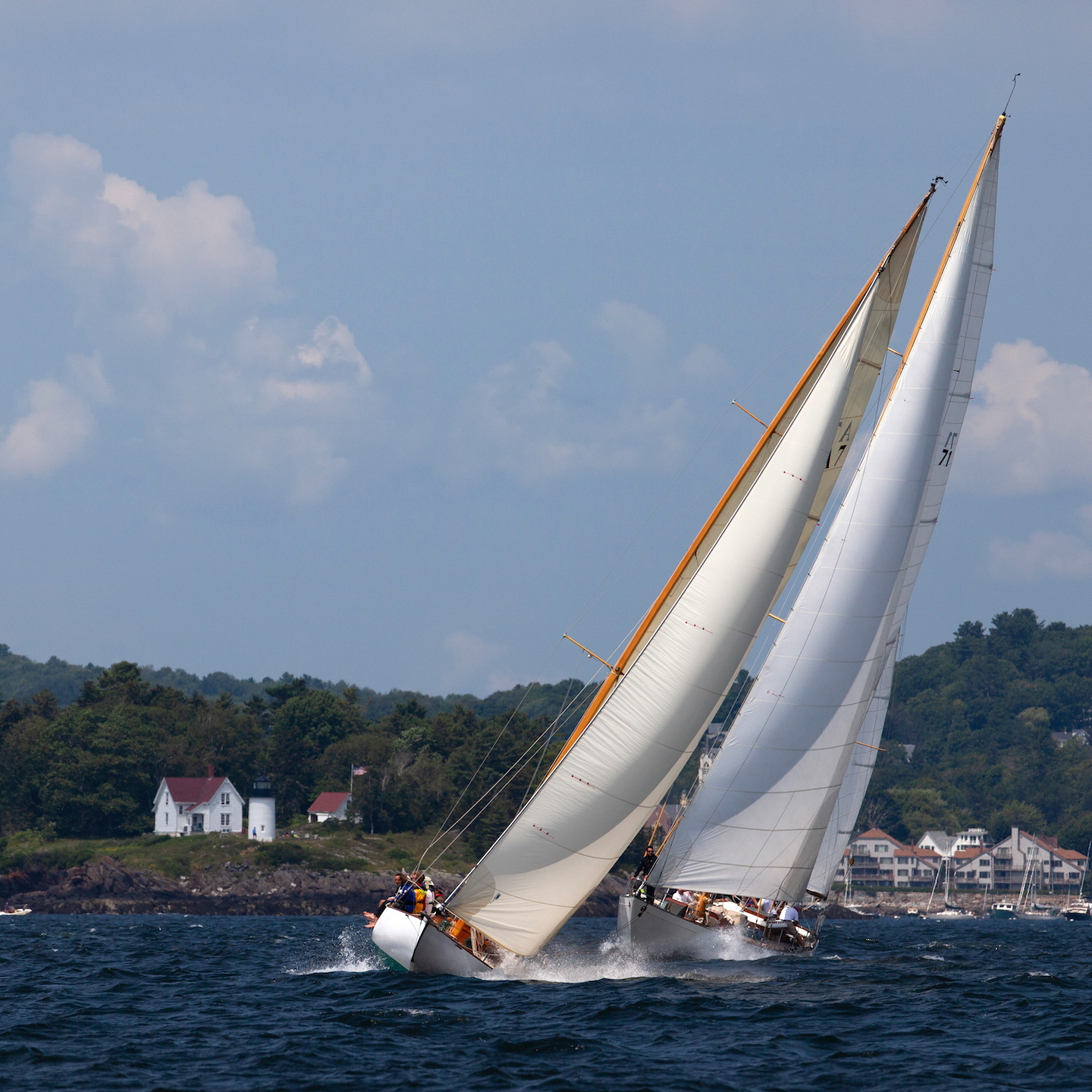 The goal of the multi-day event is to promote sailing and Camden, said Lyman Morse President Drew Lyman, and support from the town has been important to the success of the Camden Classics Cup.
"We had a blast and are so psyched for next year. Multiple people have told us this is the best event they've raced in," he said. "We live in a pretty awesome place. Our goal is to get people sailing and bring business here."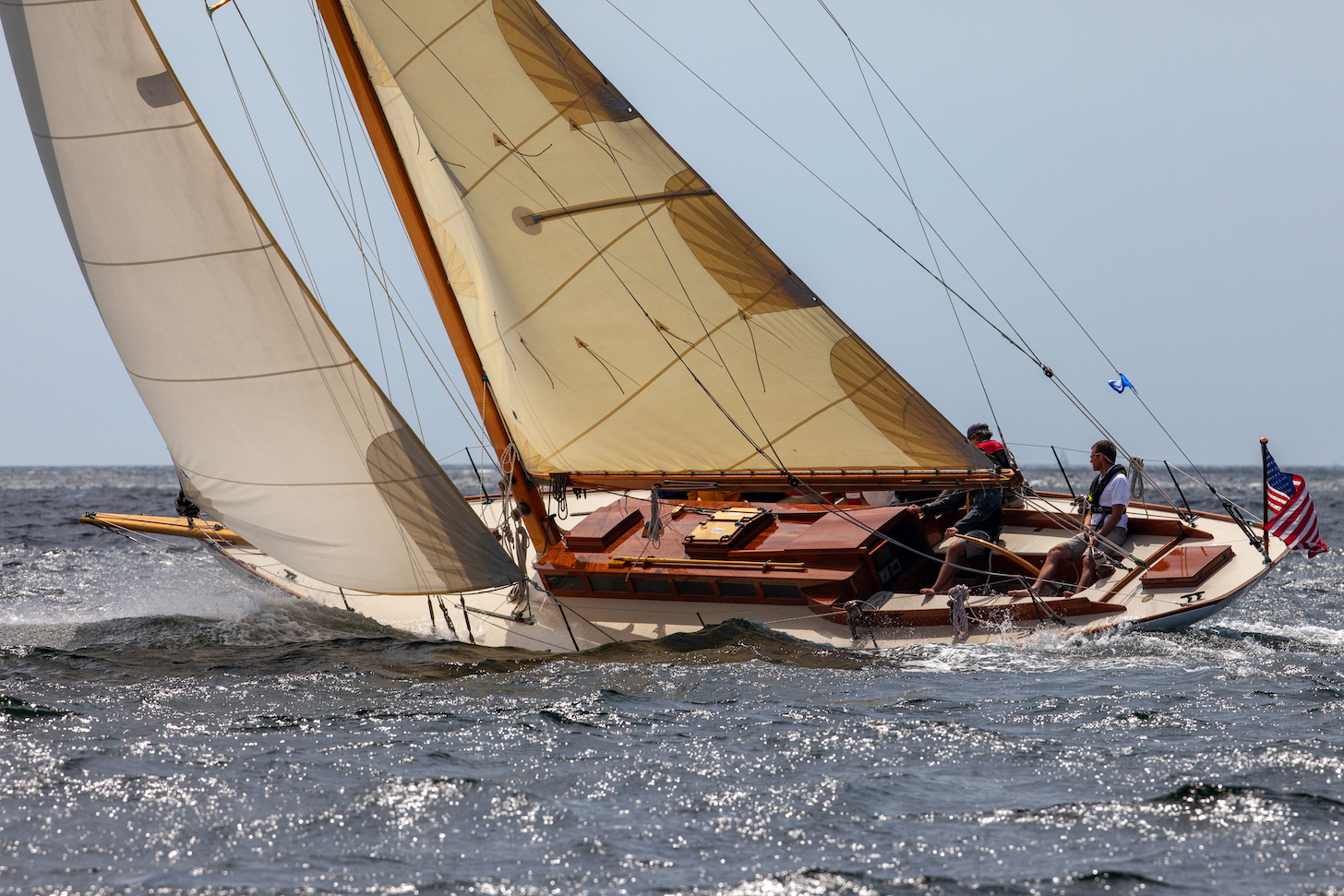 In the big boats, the overall winners of the two races for each fleet, with boat name, and owners/skippers names were:
Classic (9 entries)— 1, Palawan, Scott G. Gazelle; 2, Cuilaun, Brian Smullen, 6; 3, Mermaid, Brooke Parish
Modern Classic (4 entries) — 1, Anjacaa, Ramiro De Acevedo Ramos; 2, Towhee, Paul Jennings; and 3, The Hawk, Oivind Lorentzen
Spirit of Tradition (11 entries) — 1, Anna, Antony Merk, and Robert Stephens; 2, Verissimo, Chris Cannon; 3, Vortex, Steven J. White
Vintage I (6 entries) — 1, Sonny, Craig Venter; 2, Black Watch, Joe Robillard;, Neith, James Thieler
Vintage II (7 entries) — 1, Silent Maid, Henry Colie; 2, Mah Jong, Alex Goldhill; 3, Snow Falcon, Andrew Breece; 
Daysailer (9 entries) — 1, Besherte, Joshua Goldberg; 2, Frolic, Brooks Saltonstall (owned by Polly Saltonstall); 3, Tiger, David Webber
J/46 (10 entries) — 1, Resolute, Scott Miller; 2, Akai, John Nolan; 3, Mystic Rose, Bernie Coyne; 
Spinnaker (3 entries) — 1, Tamarack, Bob Kellogg; 2, Elvis Tuna, David Jones; and 3, Flyer, Erik Ekberg.
Cruising (11 entries) — 1, Poppaea, Armin Fischer, and Andrew Von Hirsch; 2, Blue Pigeon, John Doub; 3, Legacy, Mark Scheffer.