World's largest sloop sails the Maine coast
World's largest sloop sails the Maine coast
Thursday, September 13th 2018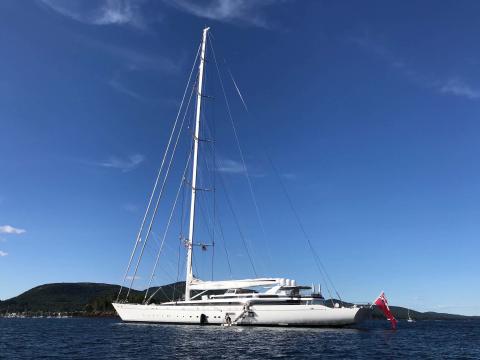 A sailboat reputed to be the largest single-masted yacht in the world was spotted recently cruising along the Maine coast, making stops in Portland and off Camden, where it was too big to fit into the harbor.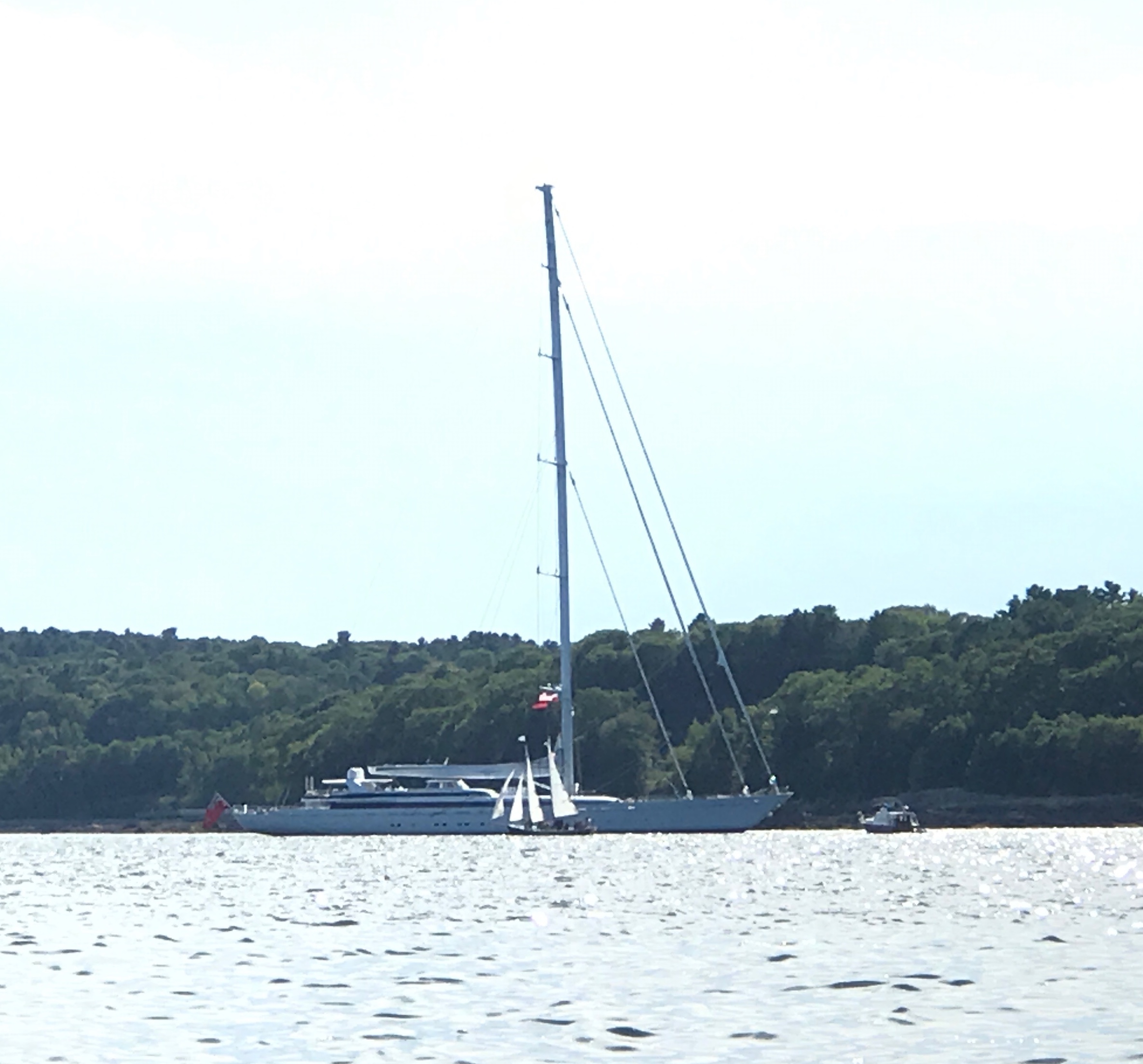 The 277-foot boat was designed by Ron Holland and built in 2004 in England at the Vosper Thornycroft yard for Joseph Vittoria, the former chairman and CEO of the Avis Rental Car Company. He named it Mirabella V (it has since beeen renamed M5) and chartered it out for $420,000 a week, according to an interview Vittoria gave to the Greenwich (Ct) Times in 2010.
Vittoria sold the boat in 2012, and according to the website Superyacht Fan, the new owner was Texas-based oil and gas billionaire Rodney Lewis.
M5's mast is almost 300 feet tall and the boat has a beam of over 49 feet. The boat has a lifting keel and draws 33.5 feet with it down and 12.5 feet with it up. The sail area is a whopping 25,670 square feet with just the main and a working jib. Vittoria told the Greenwich Times that the boat was capable of sailing at 20 knots in a stiff breeze, but other reports place the top speed at 12 knots. According to BoatInternational.com, M5 is the largest single-masted sailing yacht in the world.
The vessel has a master suite and six additional cabins, and requires a crew of more than a dozen. It has room to carry Lasers, jet skis, and a 29-foot tender to carry passengers to and from the shore.
When M5 anchored off Camden, its mast could be seen towering over Curtis Island. Schooners sailing past looked like small rowboats in comparison to the massive yacht. According to the marine tracking app MarinTraffic.com, the vessel sailed to Portland from Newport, Rhode Island, to Boothbay and then to Camden.