Writer and Poet Carl Little to talk at Rockland Public Library
Writer and Poet Carl Little to talk at Rockland Public Library
Friday, September 16th 2016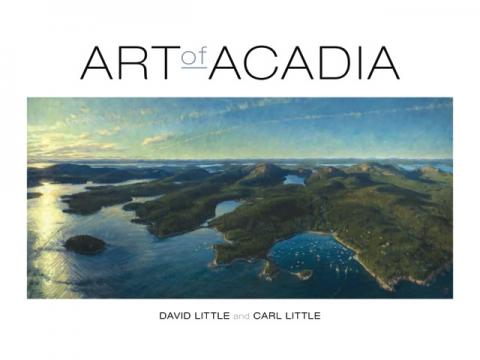 ROCKLAND—Poet and art writer Carl Little will present a reading with slides at the Rockland Public Library on Thursday, September 29, at 6:00 p.m. "There Are Places I Remember," part of the library's "Experience Maine" series sponsored by Maine Boats, Homes & Harbors magazine, is free and open to the public.
Little is the author of Ocean Drinker: New & Selected Poems. His poems have appeared in Off the Coast, LOCUSPOINT, Down East, UMVA Journal, and the Paris Review, as well as in five anthologies edited by Wesley McNair, Maine's former Poet Laureate. His poem "A Reminder" appears in the recently reissued Washing Lines, a collection of verse about laundry lines. Little is a regular contributor to Maine Boats, Homes & Harbors.
Little's most recent art book is Art of Acadia (Down East Books), co-authored with his brother David Little. He has written monographs on a number of artists, including Joel Babb, Wendy Turner, William Irvine,and Jeffery Becton. He is a regular contributor to Art New England, Working Waterfront, and Maine Boats, Homes and Harbors. He helped produce film portraits of William Thon, Dahlov Ipcar, Jon Imber, and Ashley Bryan in the Maine Masters series and is featured in the video "Richard Estes: My Camera Is My Sketchbook."
A native New Yorker, Little moved to Mount Desert Island in 1989. He holds degrees from Dartmouth, Columbia, and Middlebury. He directed the public affairs office and the Blum Gallery at College of the Atlantic before joining the Maine Community Foundation in 2001.
For more information, call 207-594-0310 or visitwww.rocklandlibrary.org