Artisans in Abundance at Maine Boat & Home Show
Artisans in Abundance at Maine Boat & Home Show
Thursday, July 19th 2018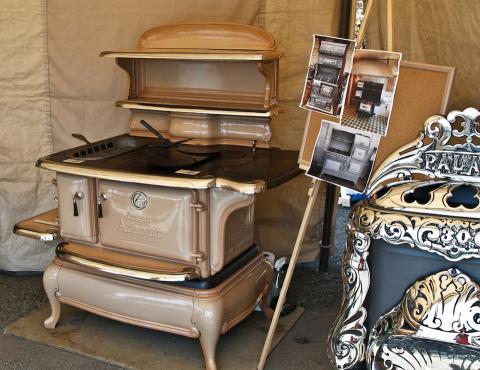 Everyone expects to see lots of beautiful boats at the annual Maine Boat & Home Show, and with 100 or so vessels expected on the docks and on land August 10-12, 2018, the event won't disappoint. What makes it "not a typical boat show" is the work on display by other creative talents: makers of bespoke furniture, fine jewelers, woodworkers, art photographers, and purveyors of unique clothing, home goods, kitchen wares, and more.
"Folks might not be aware that we have an entire tent devoted to high-end furniture and fine art," said John K. Hanson, Jr., publisher of Maine Boats, Homes & Harbors, the show's producer.
Located on a raised stage, Tent J will feature a double home/furniture display, presented by Chilton Furniture and W. A. Mitchell, who have teamed up to create a high-impact exhibit that will make show-goers feel right at home. Geoffrey Warner will present his extensive and ergonomic line of Owl Furniture. Couture Home + Design's fine home furnishings will be complemented by Clayton Thompson's Ivory Bill Furniture and the naturally finished creations by Meadowlark Designs. Maine Treasures Art Prints will showcase watercolors, and Little Wolf Copper & Lighting will present their line of custom solid copper, brass, and aluminum lanterns. Studio JBone will feature a range of iron sculpture.
Also at the show will be photographer Michael J. Murray with his "Spherescapes," 360-degree landscape photographs; boatbuilder-turned-furniture maker Doug Scott of Parker River Boat Works will show boat-based tables, a nautical bell seat for the garden, and more.
"We design the show so that there are delightful surprises sprinkled through all the tents and around the show grounds. You might go from admiring the lustrous varnish on a vintage runabout in the Owls Head Transportation Museum tent (Tent G) to Tent F where you can test a new Kretchman fly rod, source a tunic imported from the steppes of Asia by Wild Fibers, or pick up a cutting board for the galley from the nEAT Kitchen," Hanson said.
Other exhibitors at the show will include American Frozen Foods, Cape Woolamai Mercantile (ice-free coolers and travel accessories), and bracelets by Ka Ora, and Solapix, which creates photo displays and gifts on the spot. Nautically Northern, will have hand-stamped message cuffs and charms. The Belted Cow will showcase colorful embroidered products. Others displays will include Alan Claude's art prints, Cutco's customizable knife sets, Marine Models' wares, cozy wearables from Maine Alpaca Experience, and custom one-of-a-kind jewelry by Sarah Crawford.
The Woodshaper Shop will bring white cedar and bentwood home and garden furniture to the event. Shoppers can pack their purchases into a bag made from a repurposed sail at the Sea Bags booth, or a jazzy tote from Beach'd, or they can invest in a convertible tool tote by Nantucket Bagg. Culture Shock/Air Chair will feature hanging chairs and hammocks. Fine jeweler Jill Ross and Rhineland Cutlery will be there as well as Erickson's Antique Stoves.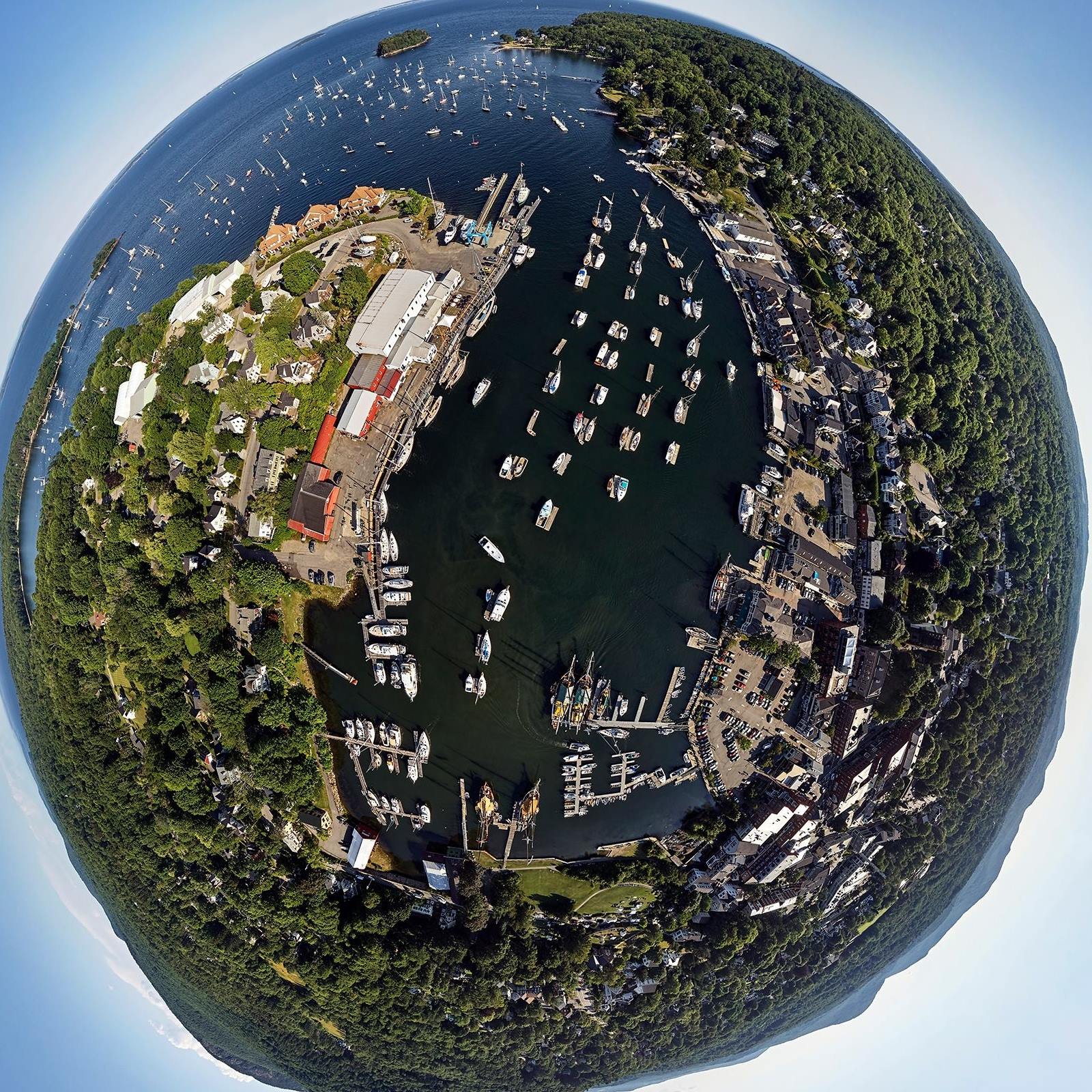 "It's a really well-rounded lineup," Hanson said. "We've got personal care products and technologies by Body Logic, Hawaiian Moon, and Hi Dow. You can raise the pampering ante by taking home a portable hot tub from Softub, or indulge in a post-shopping foot rub at the Midcoast Reflexology tent. Chances are good that you'll see me there at some point during the weekend."
The show runs from Aug. 10-12. Each $15 adult ticket is good for admission all three days (kids under 12 always get in free). Special Access Passes, which include parking and other perks, are also available. Gates open at 10 a.m. daily. For more information and to purchase tickets, visit maineboats.com/boatshow or call 800-565-4951.
The show appreciates the support of its fine sponsors: Awlgrip/Interlux, Bangor Savings Bank, Bell's Furry Friends Photography, Epifanes, Journey's End Marina, LCI Fiber Optic Networks, Loyal Biscuit, Maine Boats, Homes & Harbors magazine, Rock Harbor Brewing, Water Bark Wellness, and USHarbors.com. The support of the City of Rockland, the Rockland Main Street program, and West Bay Rotary is also much appreciated. Captions: