State high school rowing championships set for Chickawaukie
State high school rowing championships set for Chickawaukie
Thursday, May 23rd 2019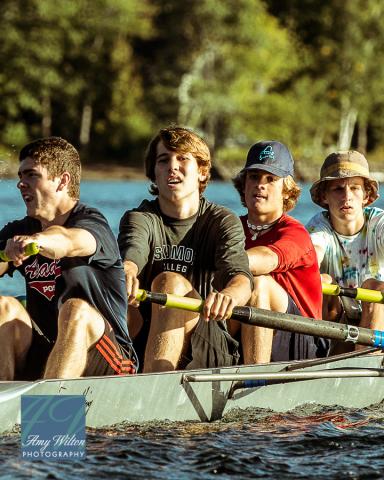 This Saturday, May 25, Megunticook Rowing is hosting the 10th annual Maine Youth Regatta Association  regatta at Chickawaukie Pond in Rockland. This will be the first time a regatta for junior rowers will be held in the midcoast. The Dirigo Sprint Championships, named in recognition of Maine's 1901 flag, marks the celebration of a decade of Maine's youth rowing teams gathering together for spirited competition, according to Megunticook Rowing, in a news release.
"Chickawaukie Pond, may prove to be one of the best venues in Maine for the 1500 meter sprint course, and ideal for spectators," the press release noted.
The four teams competing are Megunticook Rowing, Merrymeeting Community Rowing Association, Waynflete School, and Yarmouth Rowing Association. Racing starts at 9:30 am and should last until around 1 p.m. The event is free. Parking will be avilable at the Aldersgate Church, across the street from the water.
This event has been made possible by generous donations by these community members and local businesses: Shephanie Lash, Marty Feldman, The Society of Formerly Revelant Men, Maine Boats, Homes & Harbors, Yachting Solutions, Camden Dermatology & Mohs Surgery, Chectnut Street Baptist Church, Artisan Boatworks, Lyman-Morse, Cornerstone Kitchens and Rockport Marine.
For more information, go to www.megunticookrowing,org/myra.