Science on Ice: Bigelow Team Studies Antarctic Phytoplankton
Science on Ice: Bigelow Team Studies Antarctic Phytoplankton
Friday, February 10th 2017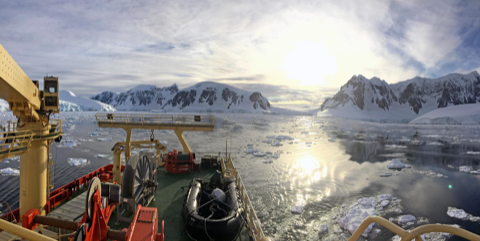 Despite the barren Antarctic landscape, the Southern Ocean is rich with life. For the last two months, a team of scientists from the Bigelow Laboratory in East Boothbay, Maine, were conducting field research on the phytoplankton that live in its icy waters. This week, the research team packed up and started the long journey home, according to a news release from Bigelow.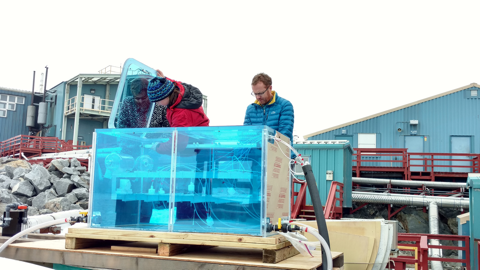 "The days were long and the months short," said Senior Research Scientist Paty Matrai, who led the team with Senior Research Scientist Peter Countway. They were joined by Research Associate Carlton Rauschenberg, as well as Kathryn Moore, an alumna of the Changing Oceans semester-in-residence program run by Bigelow Laboratory and Colby College.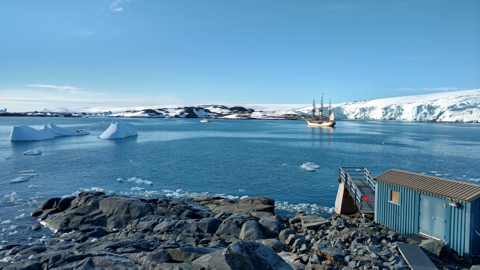 Since early December, the scientists have lived and worked at Palmer Station. The smallest of the U.S. Antarctic Program's research outposts, Palmer is located about 700 miles south of Chile on the west Antarctic Peninsula. While the station population varies throughout the year, it hovers around 40 people throughout the summer.
The team traveled there to study the area's phytoplankton and its role in the production of an important compound called dimethylsulfoniopropionate (DMSP). DMSP provides critical nutrients to marine bacteria and leads to the release of dimethyl sulfide (DMS), a gas that enhances cloud formation and may play a key role in regulating the Earth's climate.
"The Antarctic region is important to atmospheric circulation and global weather patterns," Matrai said. "Microbial communities that influence atmospheric gases in the region have the potential to mitigate warming as global temperatures rise." The team is specifically interested in how the composition and genetic diversity of Antarctic microbial communities relate to the levels and cycling rates of DMSP. Their work aims to identify the DMSP-producers and consumers in order to develop an understanding of their ecological linkages at a molecular level.
Throughout their fieldwork, the scientists regularly collected seawater near Palmer Station using a small boat and then worked with the samples daily in the station's laboratory. "There were times when we were sampling and a humpback whale would pop up 10 feet from the boat or a passel of penguins would come by just to check us out," Rauschenberg said. "Palmer Station is hands down the best location that I have done field work. The facility, community, and settings are second to none. Hot tub, sauna, bar, and two amazing chefs – what more could you ask for?"