Paging all Pooches! Entries Sought for 15th Annual World Championship Boatyard Dog® Trials
Paging all Pooches! Entries Sought for 15th Annual World Championship Boatyard Dog® Trials
Monday, June 5th 2017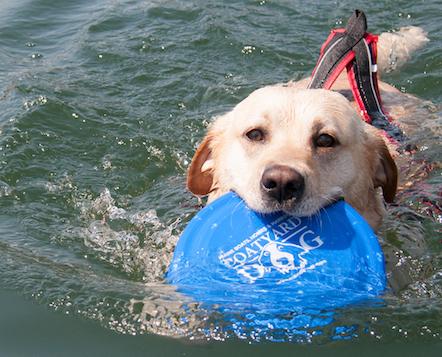 The anticipation for the 15th Annual World Championship Boatyard Dog® Trials is building among canines and their adoring fans. The trials will be held Sunday, August 13, at 10:30 a.m., as part of the Maine Boats, Homes & Harbors Show, August 11-13, on the waterfront in Rockland, Maine.
Any well-behaved dog is eligible to apply, but preference will be given to dogs that work in a boatyard, crew on a boat, or direct operations of any kind on the waterfront (or think they do). MBH&H is paging all pooches. Would you like to compete? Does your tail wag faster when you dream of cold ocean water? Does the applause of the crowd entice you to strut your stuff? If so, you might be just dog enough to compete in the World Championship Boatyard Dog Trials.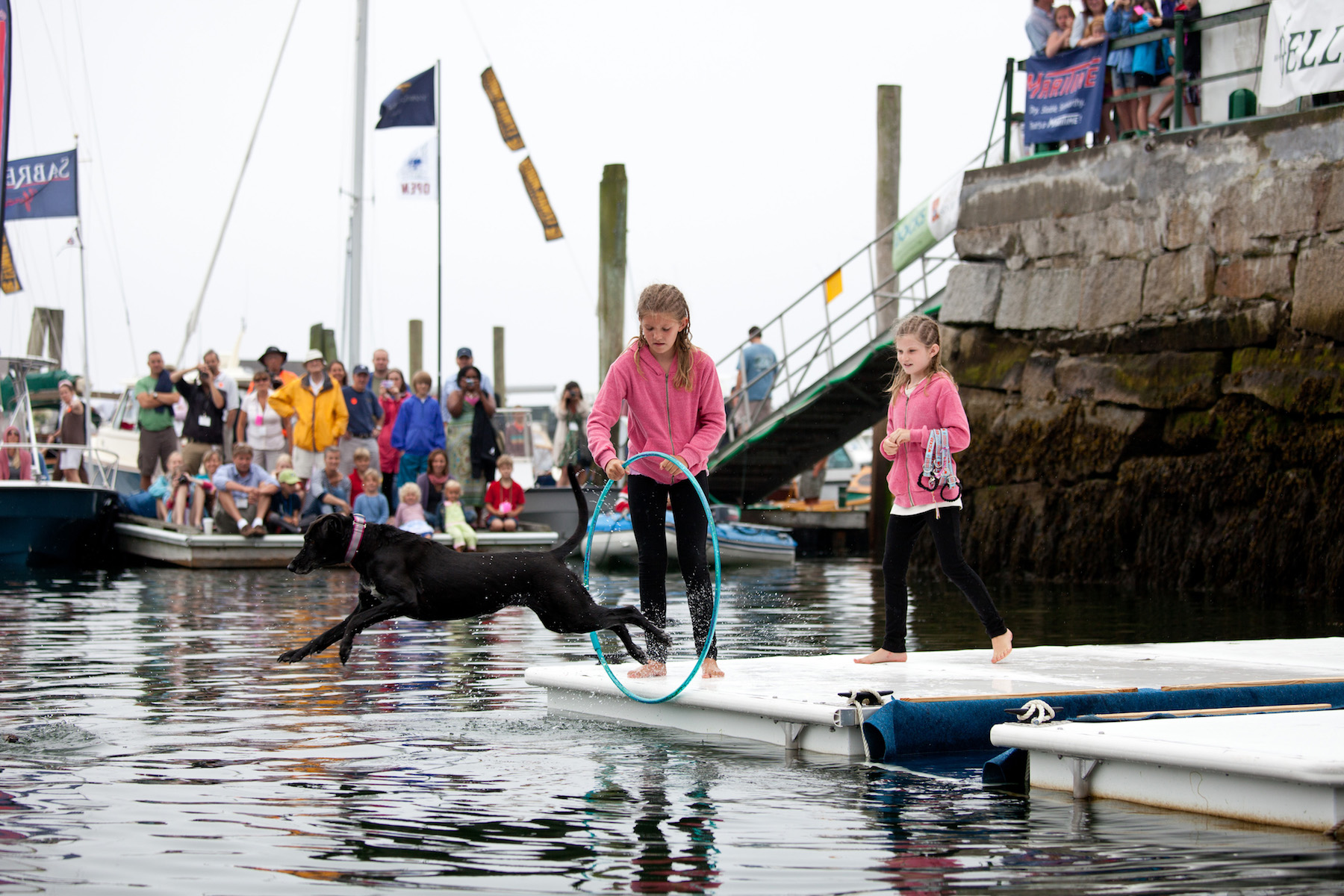 Photos by Debra Bell
Dogs (and their handlers) who are chosen for the quirky competition will navigate a tippy dock, fetch objects from the water, get wet, and participate in a "freestyle" event of their own creation (the zanier the better). It's easy to cast a paw into the ring for a chance to stand up, sit down, roll over, and act foolish before an adoring crowd.
To enter, email us a letter of interest, a flattering high-resolution image, and daytime contact information. Extra points will be given for humor; this is NOT a serious competition. Submissions are due by June 16 to byd@maineboats.com. Finalists will be notified by June 30. (For liability reasons, no pets will be allowed on show grounds except the field of predetermined trials competitors on Sunday only. Please plan accordingly.) See maineboats.com/boatshow for entry details.
The show appreciates the support of Boatyard Dog Trials sponsors Bell's Furry Friends Photography and Loyal Biscuit, and overall show sponsors Awlgrip/Interlux, Bangor Savings Bank, Epifanes, LCI Fiber Optic Networks, Maine Boats, Homes & Harbors magazine, Maine Made: America's Best, and USHarbors. The support of the City of Rockland and the Rockland Main Street program are also much appreciated.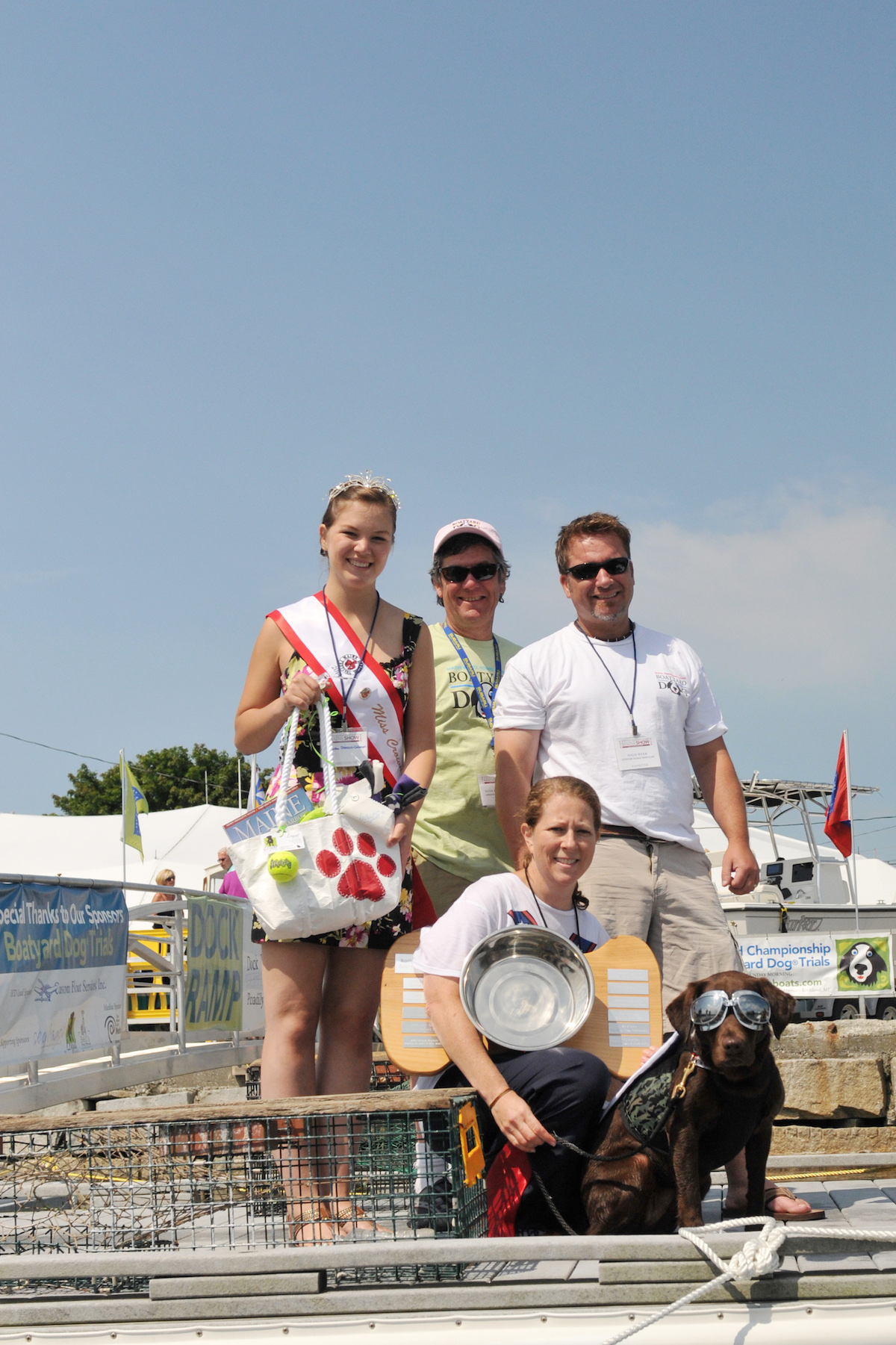 The Maine Boats, Homes & Harbors Show was founded in 2003 by Maine Boats, Homes & Harbors magazine. Held annually during early August in Rockland, Maine, the show attracts thousands of attendees from all over the country and world. Show hours: Friday, August 11, 10 a.m.-5 p.m.; Saturday August 12, 10 a.m.-5 p.m; and Sunday, August 13, 10 a.m.-4 p.m. Tickets are $15 per adult at the gate (good for all three days of the show); children under 12 always get in free. Advance tickets are available for purchase.
For more information about the show and its exhibitors, visit maineboats.com/boatshow.