MBH&H wins writing awards
MBH&H wins writing awards
Tuesday, January 12th 2016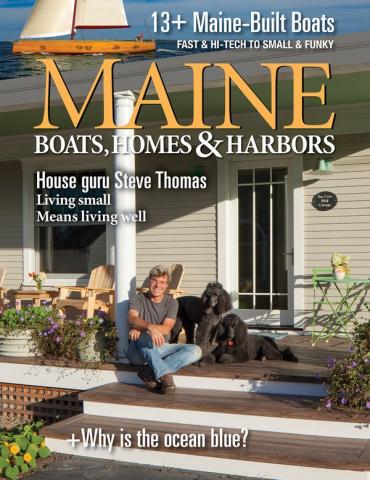 In the magazine business, like other industries, it is nice to be recognized by your peers for doing a good job. Here at Maine Boats, Homes & Harbors we are proud to announce that we won gold and silver medals in the 2015 International Regional Magazine Association competition. Winning gold in the history category was a story by Janet Mendelsohn about Rock Rest in Kittery, Maine, and its role as a vacation destination that was run by an African American couple, who catered to other African Americans in the pre-civil rights era. Writer Richard King's essay about cormorants won silver for writing on nature and the environment.
Read these stories at:
http://www.maineboats.com/print/issue-129/rock-rest
http://www.maineboats.com/print/issue-127/cormorants


The International Regional Magazine Association (IRMA) was founded in 1960 as an information-sharing group for magazine publishers. IRMA defines a regional magazine as "a general-interest magazine that aims to define, interpret, and explore a specific, recognizable region for those living there or yearning to. It should not be confused with a travel magazine, a shelter magazine, a photography magazine, an art magazine, a history magazine, or a gardening magazine. It is all these and more, and at its best is the authoritative voice for the particular area upon which it's focused."


We are honored to be recognized for what we love to do, and honored to tell the stories of Maine people and businesses to readers nationwide.