Four new right whale calves spotted off the Florida coast
Four new right whale calves spotted off the Florida coast
Friday, February 1st 2019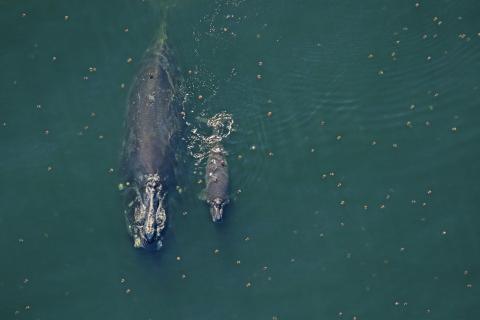 Things are looking up a bit for endangered North Atlantic right whales with the news of at least four new calves spotted off the coast of Florida in December and January.
The first right whale calf of the 2018-2019 calving season was photographed on Dec. 28, 2018, according to researchers with the Anderson Cabot Center for Ocean Life at the New England Aquarium. Since then three more calves have been spotted in Florida waters, and researchers are hopeful for more, said Emily Greenhalgh, a senior science writer at the New England Aquarium. "A couple more of the whales are looking pretty fat," she said.
Right whales are one of the world's most endangered marine mammals. They are believed to number no more than 411. In 2017, researchers recorded 17 right whale deaths, and five births. Last year at least three whales were known to have died and there were no new births, according to Greenhalgh.
Chad Leedy, a trained endangered species observer for Coastwise Consulting, photographed the first calf and its mother while working on the dredge Bayport off Jacksonville Beach, Fla. The images were sent to researchers, who were able to match them to the North Atlantic Right Whale Catalog, according to Phil Hamilton, who manages the photo-identification catalog at the Anderson Cabot Center.
"We have been following the mother, Catalog No. 2791, for 21 years," he wrote in a blog post. "She was first sighted at an unknown age in the Bay of Fundy in 1997. She was seen every year from 1997 to 2012, during which time she had two calves—in 2006 and in 2009. She wasn't seen between 2012 and 2016, but has been a regular visitor to the Gulf of St. Lawrence since 2016."
The calving season extends from December through the end of March, so there is plenty of time to discover more, he added. "We expect to see No. 2791 and her calf make their way up the coast in late winter and appear in New England waters in April or May."
When in good condition, a right whale can give birth every three years — gestations last from 12 to 14 months. But the population has become increasingly stressed by vessel strikes, entanglement in fishing gear, and poor feeding conditions in a rapidly changing ocean climate, Greenhalgh said.
The average time between births in recent years has been much longer.  That first calve spotted this winter was born to a whale whose last recorded birth was nine years ago.
"This highlights the challenges happening in with the population as a whole," Greenhalgh said. "They need to be fat and happy to stay pregnant."
In a typical calving year, such as 2009, when the population was healthier, 35 whale calves were born, she said.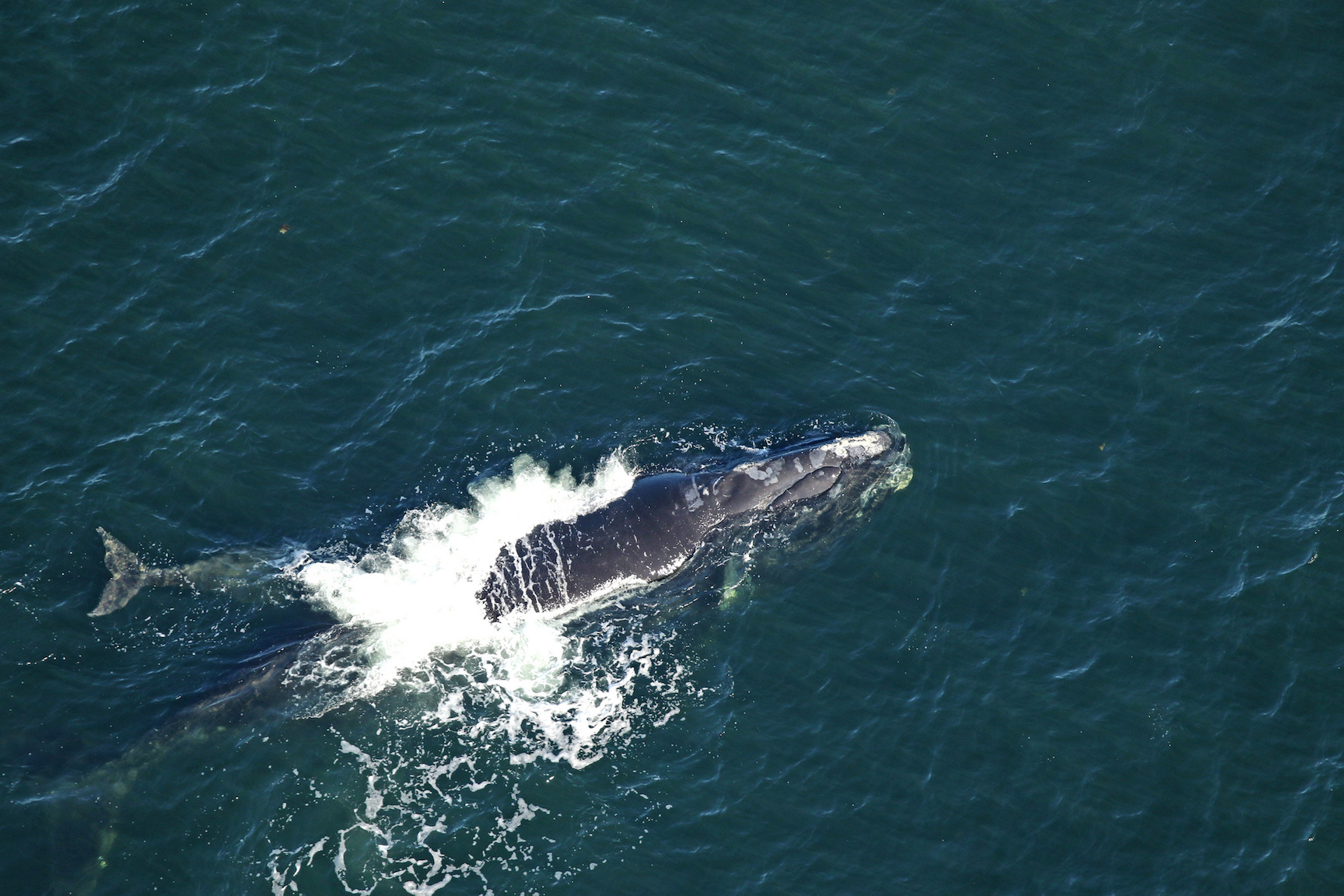 One of the new whale mothers, who has given birth at least four times in her life, is the granddaughter of a right whale known to researchers as Baldy, "who is responsible for bringing at least 23 whales into the population!"  Greenhalgh said.
The Florida Fish and Wildlife Service has posted photos of the new calves and their mothers. They can be viewed here. https://www.flickr.com/photos/myfwc/sets/72157677483816148.
Meanwhile, a group of right whales appears already to be making their way up the New England coast. An aggregation of 100 whales spotted on Jan. 27 off Nantucket prompted National Oceanic and Atmospheric Administration to issue an order asking mariners either to avoid the area or travel slowly.
Eventually most of the population of North Atlantic right whales will travel to the Bay of Fundy and Gulf of St. Lawrence for the summer.
For more on right whales in the Gulf of Maine, see this story in the July/August 2018 issue of Maine Boats, Homes & Harbors Magazine by Bigelow Laboratory for Ocean Sciences Senior Research Scientist Nicholas Record: https://maineboats.com/print/issue-153/uncertain-future-right-whales.
Photos are from the
Florida Fish and Wildlife Conservation Commission, taken under NOAA permit 20556-01