Back When "Working Waterfront" Meant Just That
Photos courtesy of the Rockland Historical Society
By Maynard Bray
Fishing and shipbuilding boomed after World War II in Rockland, Maine, where I grew up. Redfish, sardines, and lobsters were harvested in abundance; wooden draggers, sardine carriers, and lobsterboats to carry these catches slid off the ways there, and in nearby Thomaston, Friendship, Rockport, and Camden. Rackliff & Witham's and McLoon's brought in the lobsters; O'Hara and General Seafoods got the redfish; and Holmes and North Lubec the sardines. Today little remains of that era.
Luckily, newspaper photographers Sid Cullen and Jim Moore captured the commercial bustle for the Courier-Gazette and the Portland Press Herald. Their negatives survive at the Rockland Historical Society. Here's a sampling of the goings-on they recorded back when a "working waterfront" meant just that. 
Digital Edition Available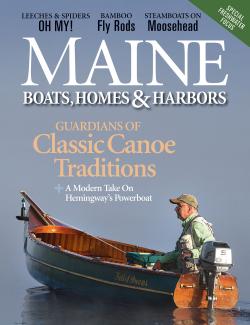 Can't get to the store to buy your magazine? We deliver the stories of Maine's coast right to your inbox. Sign up here for a digital edition.