Winter fun: Lawn Mower Racing
Winter fun: Lawn Mower Racing
Friday, February 12th 2021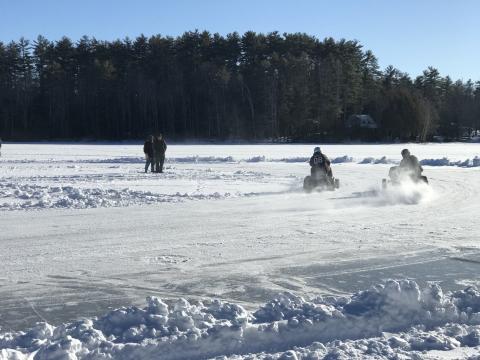 In the summer, lobstermen rev up for lobster boat racing. It's a bit cold to be racing on the ocean in Maine this time of year. But have no fear, some enterprising engine-lovers have found an alternative: lawn-mower racing. A group calling themselves the Thunder Valley Lawn Mower Drag Racers fired up their engines to race recently on frozen Norton Pond, in Lincolnville.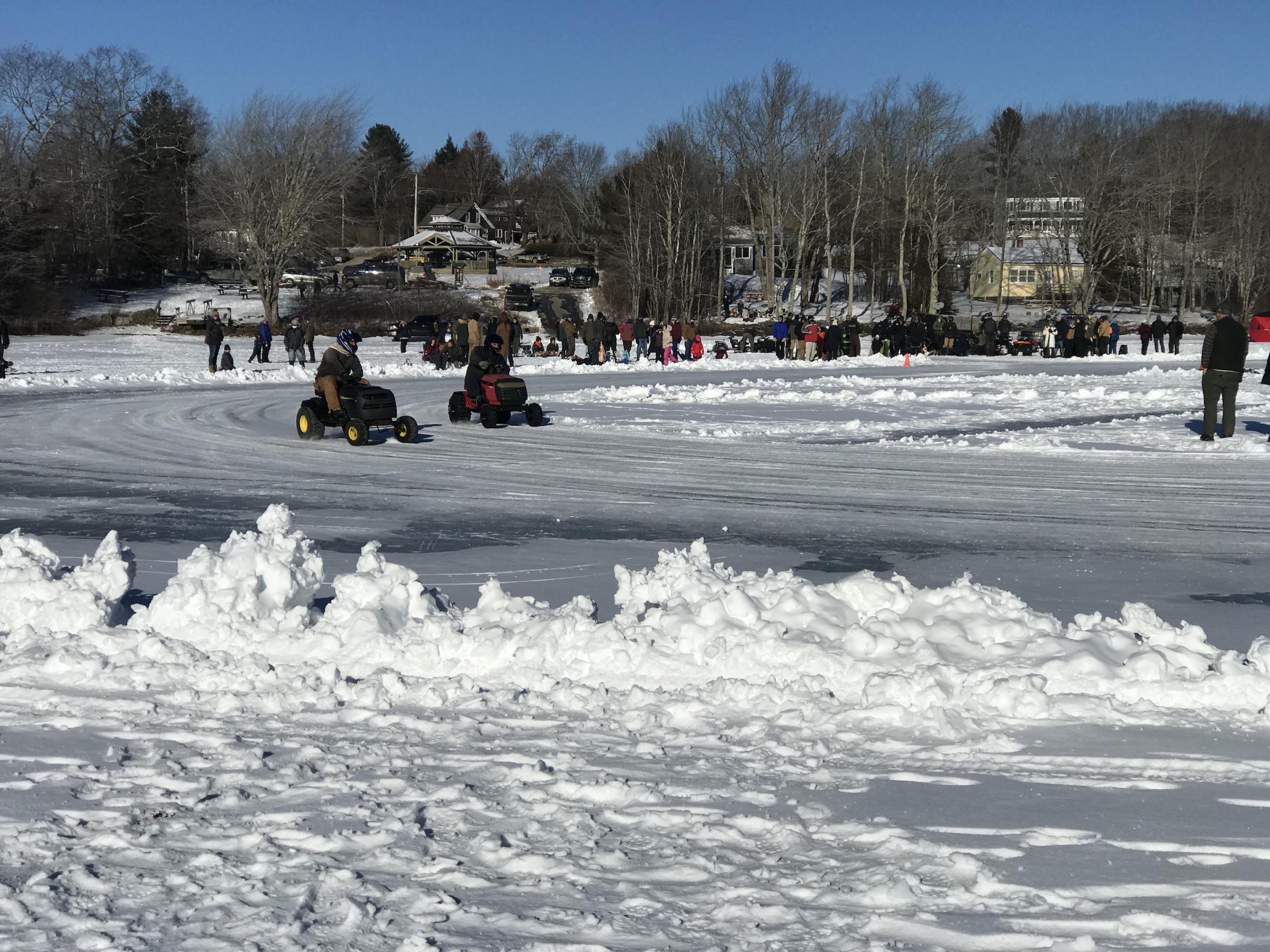 An oval track had been plowed in the several inches of snow covering the ice, and racers competed in heats. The rules stipulated that racers ride on machines that have been used to cut grass at some point. But it was clear that these engines had been souped-up. None of the machines still carried a mower deck and the engines popped and purred with pent up power, as helmeted drivers leaned off their seats and into the curves, occasionally spinning out onto the snowy lake surface, and hunched over their steering wheels on the straight-aways.
The Thunder Valley racers usually compete during warmer months, at venues like the Union Fair. This was their first time on the ice, said Briar Lyons, one of the organizers of the event. "It was fun. The guys were trying to decide what size tires to use, whether to use studs or spikes, and which machines would be best for the ice."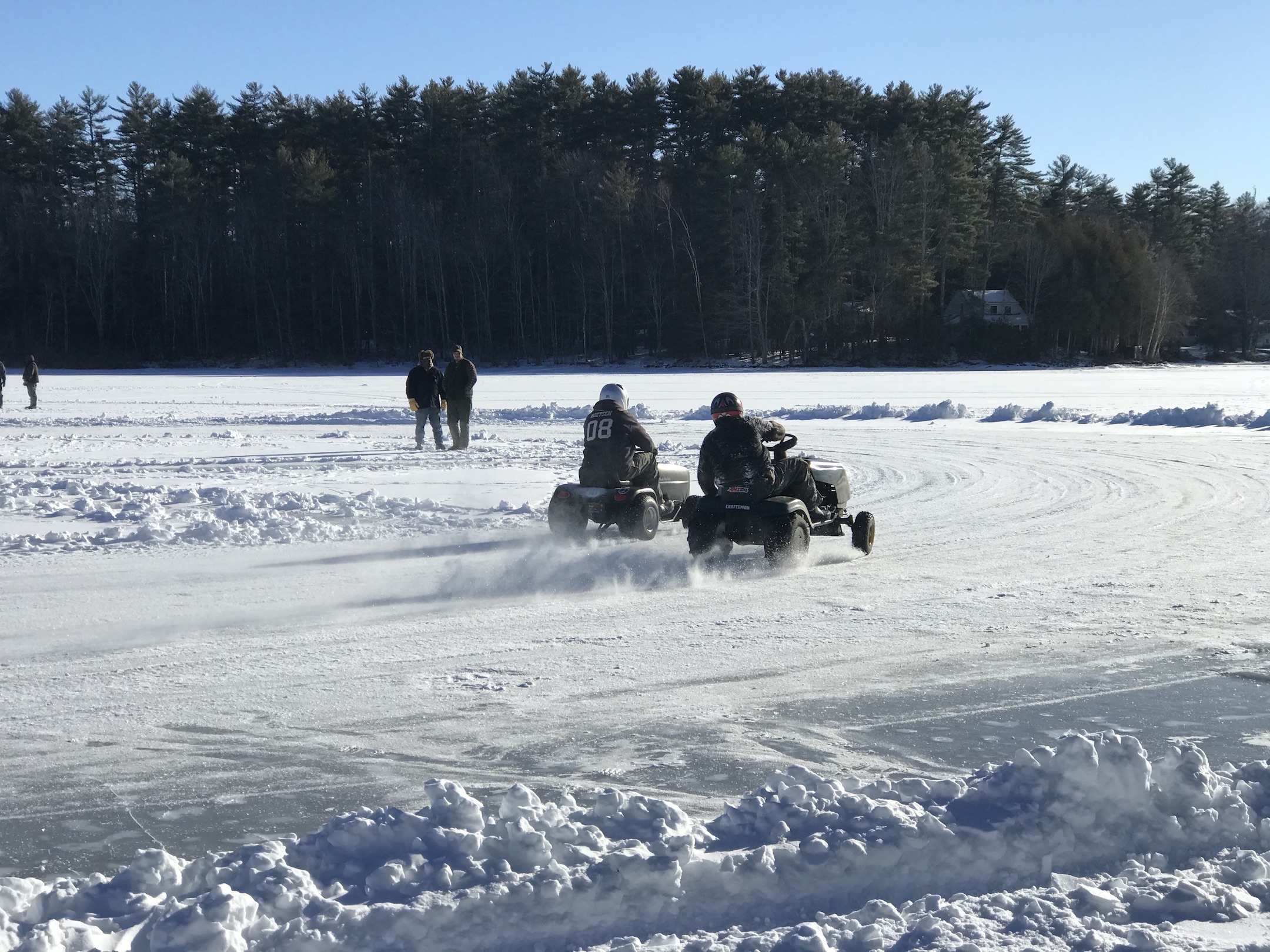 Normally the group breaks up the racing into different classes, ranging from stock lawn mowers, to more souped up machines. The rules for the half dozen competitors in this event were less restrictive. 
Watching snow mobile racing last year inspired some of the lawn mower crew who thought a bit of winter competition might be a good cabin fever reliever. Permission was granted by the appropriate authorities and the proper precautions were taken, including signs asking all onlookers to remain socially distant and to wear masks. And it was off to the races. 
The group has organized two more winter race events on Norton Pond, Lyons said. The next race day will be Feb. 20, followed by one on March 6, depending of course on the ice and the weather.