New Book celebrates Boatyard Dogs
New Book celebrates Boatyard Dogs
Tuesday, June 27th 2017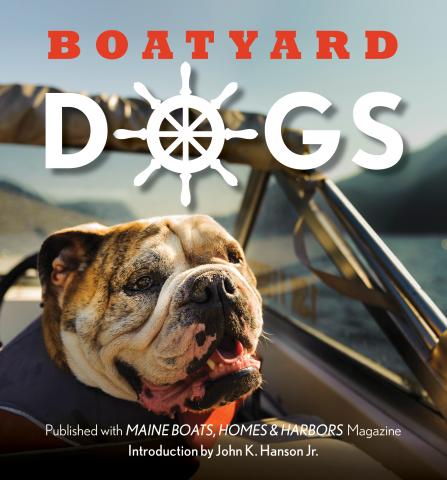 Since its founding 30 years ago, Maine Boats, Homes & Harbors Magazine has always devoted space to Boatyard Dogs. About 80 of those columns have been brought together for the first time in a special anthology, co-published this spring by the magazine and Downeast Books. 
Left Bank Books in Belfast will celebrate the book with a special launching party on Friday, June 30, at 7 pm. The public (of the two-footed variety) is warmly invited to celebrate the recent release of Boatyard Dogs, the most delightful canine compendium ever. The editors of the book, John Hanson and Polly Saltonstall, will give a talk about how this funny, touching, and endearing book came into being.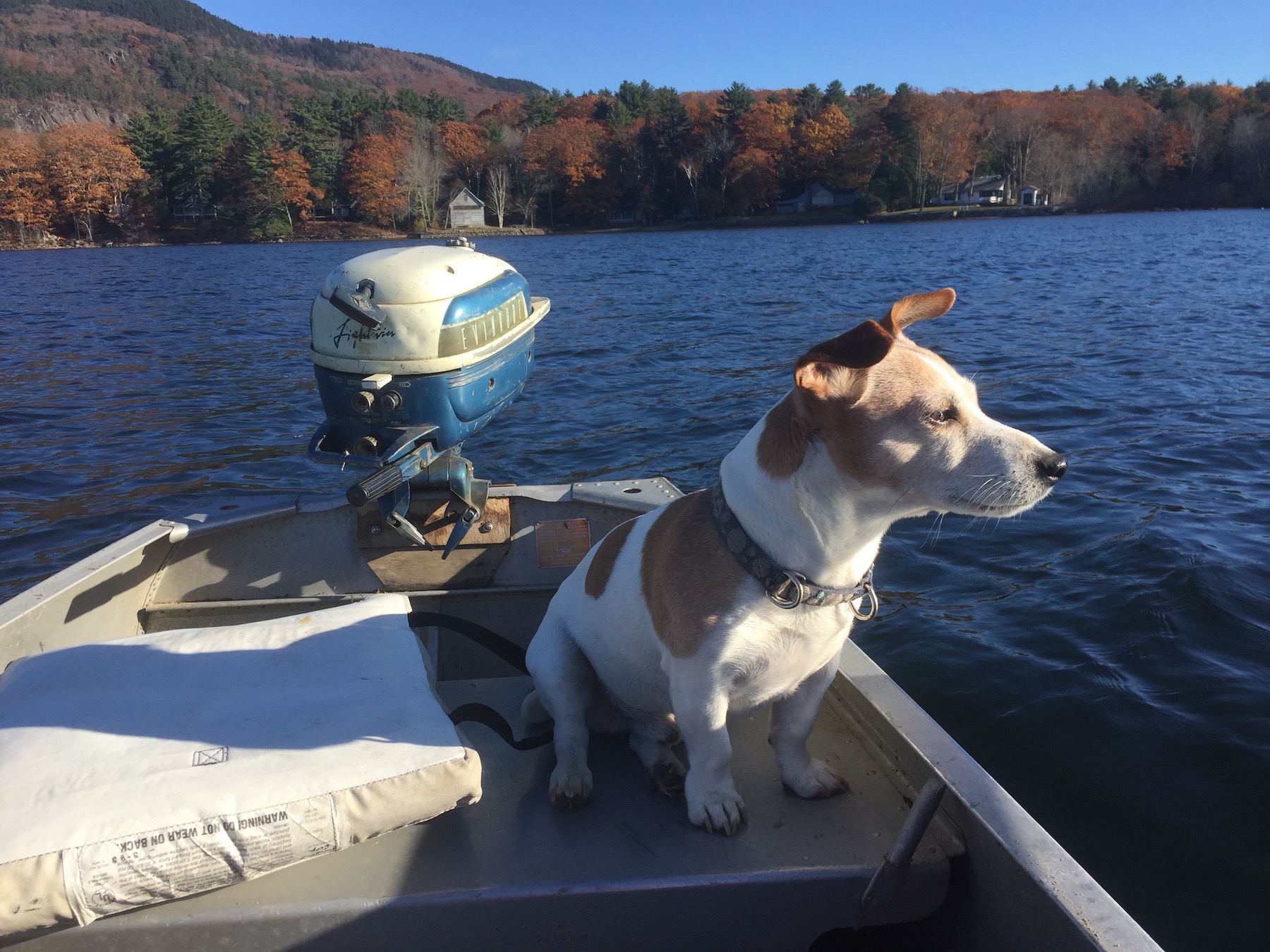 Boatyard Dogs is a collection of columns by the same name that have been published in Maine's premier boating magazine – Maine Boats, Homes & Harbors – since its founding in 1987. Hanson serves as publisher; Saltonstall is editor. Together, they have created a book that is destined to become a favorite of anyone who melts into a puddle when a wet dog jumps into his or her dinghy or lap. The editors profile some 80 dogs (and a few dog wannabes) in chapters featuring dogs at work, at play, and showing off. (The wannabes are given a few pages at the back of the book in a chapter titled, "They Wish They Were Dogs.")
Readers learn some of the finer points of what it takes to be a member of this exclusive canine club. For example, one must be versatile, as demonstrated by Moose, a yellow lab, who is not only "a great yard diplomat" but is equally adept at eating an occasional L.L. Bean catalog. Another attribute is persistence, which Cobbie, the Diving Dog has mastered: "He grew up entertaining himself by dropping tennis balls off the dock and fetching them, over and over. At some point, he began to chew holes in the ball so they would sink, then he would dive to the bottom to retrieve them."
Galen, Quigley, Libby, and Cricket, four bearded collies show that a willingness to pitch in on boat-cleaning chores is an invaluable skill: "First you soak 'em down, Then you suds 'em up. Then you say, 'Okay, boys and girls, lie down on deck and roll over,' and as soon as they do, you throw the boat into a series of power turns and they'll slide to one side of the deck and then to the other, back and forth until the deck shines like waxed marble. Then you hose the suds off the dogs, blow 'em dry with a few more power turns. . . .They're clean, the boat is clean, and all is right with the world."
The "Dogs Showing Off" chapter features champions who have won the coveted Pup Cup awarded to the winning dog at each year's World Championship Boatyard Dog Trials that are part of magazine's annual boats and home show held on the Rockland waterfront (Aug. 11-13 this year). As Hanson explains, rules clearly state that there are no rules and that "cheating is not only acceptable but encouraged."
Hanson writes in the book's introduction that one of his greatest fears when he started the magazine was "having to write the regular publisher's note in the front." While looking for inspiration, he saw a photo of his beloved Fagin, a golden retriever, and wrote a short piece about his career as a boatyard dog. "That may have been the most inspired thing I did with the launch," he says.
The dog-loving staff at Left Bank Books couldn't agree more. Seating is limited at this free event (but standing room is plentiful!), and reservations are strongly recommended. If you can't make the event but want copies signed and/or mailed, the staff is happy to do that – please call (207.338.9009) or email (leftbank@myfairpoint.net).
Left Bank Books is located at 109 Church Street in downtown Belfast, across the street from the police station. Ample parking is available in front of the shop and in an adjacent public lot.