Sunbeam V getting a refit and overhaul at Front Street
Sunbeam V getting a refit and overhaul at Front Street
Thursday, January 16th 2020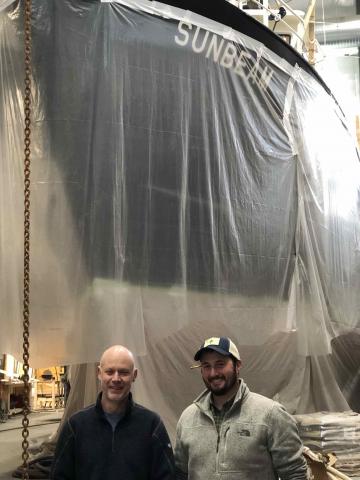 Few vessels along the coast of Maine work as hard as the Maine Sea Coast Mission's Sunbeam. From its homeport of Northeast Harbor on Mt. Desert Island, the Sunbeam and its crew connect with Maine's offshore islands, come rain or shine, flat calm or big blow year-round. Since its founding in 1905, the Seacoast Mission has always had a vessel to serve the islands. The current boat is Sunbeam V, a stout and rugged steel craft 75' long by 21' beam with a 7' draft. It was built by Washburn and Doughty in 1995 in East Boothbay, and is known by many as God's tugboat.
This fall, Front Street Shipyard in Belfast hauled the Sunbeam V for a refit and overhaul. An inspection found the boat to be in very good condition and the work being done is intended to address the normal concerns of a steel vessel of this age. A good portion of the interior hull, bilge and pilot house have been sandblasted and are being prepared for final coatings.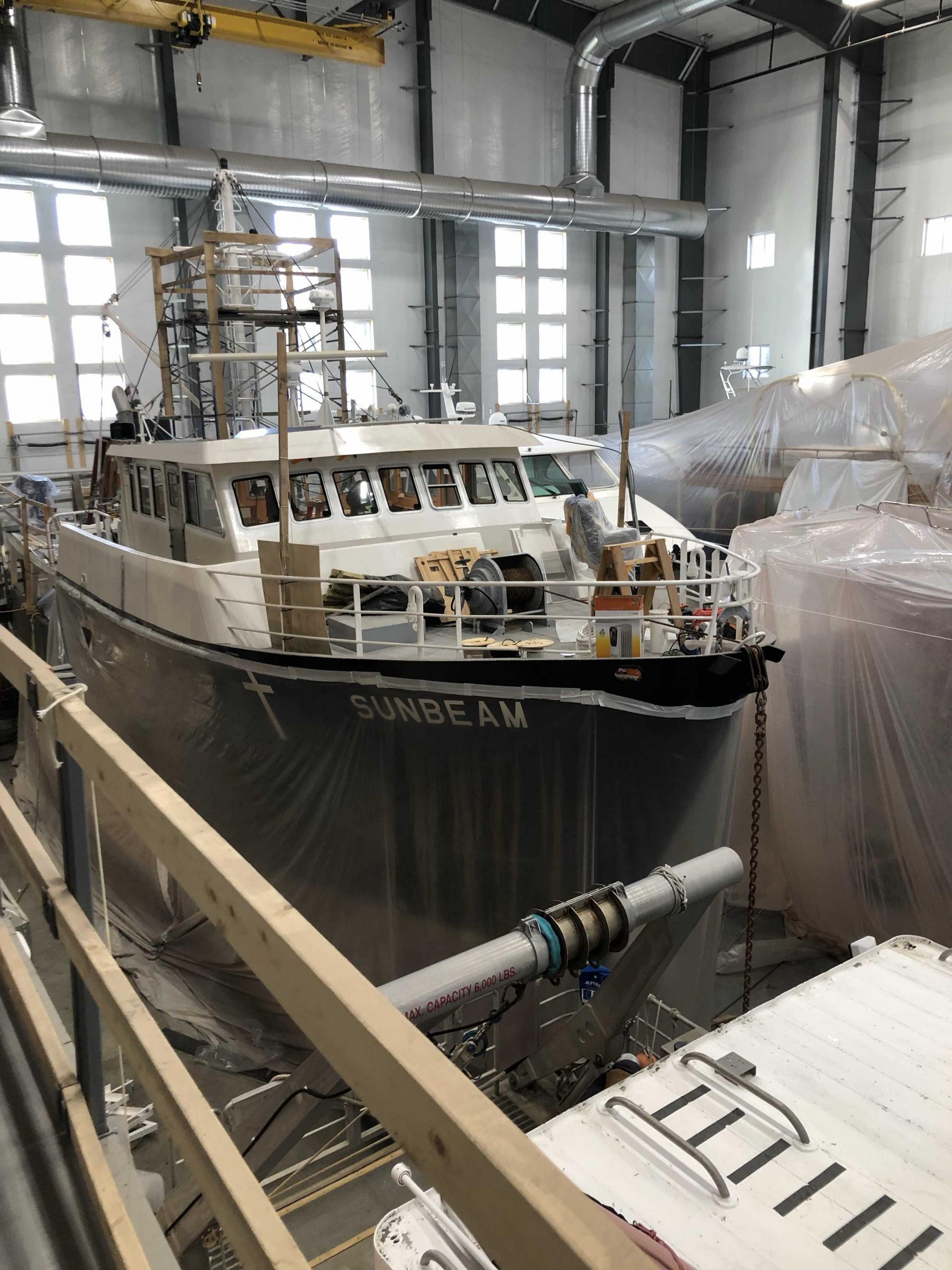 We visited Front Street the other day and had the pleasure of being given a tour of the work in progress by Sunbeam's Captain Mike Johnson and Front Street project foreman Graham Fitch. And there was progress gong on all around us; in the forepeak, a carpenter was finishing up some cabinets; on the deck above, a crew was moving sandblasting apparatus into the next section of the pilothouse to be done; sparks were flying off grinders shaping steel;  and all along the way Captain Mike pointed out all of the improvements. While much of the work done, especially in the working wheelhouse, will not be evident to the average person, it made the seasoned skipper quite pleased. He was tickled, for example, with the new wipers and defrosters at his steering station.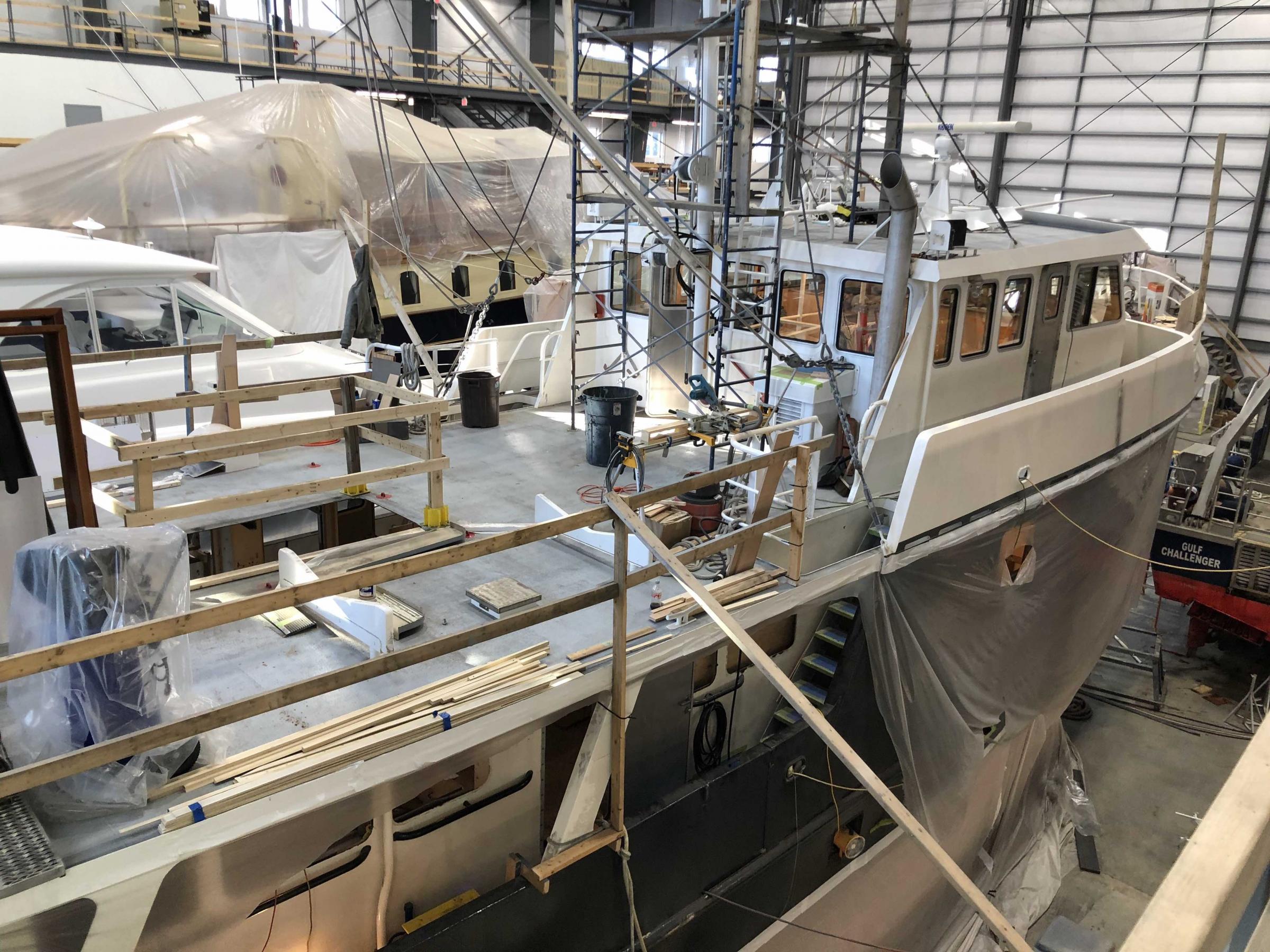 Much of the improvements were intended to make the crews' jobs a little easier. "Jillian, the steward, is the hardest working member of our team. Sometimes it seems like she feeds a whole island for breakfast. Her stand up freezer used to be one deck down from her galley, Johnson explained. "With this refit we changed that and brought it up where it should be. That change freed up some room to some of the cabins a little bigger." 
Mechanically, the Sunbeam will be getting two new generators, a furnace and a new air compressor. And the fuel tanks have been cleaned.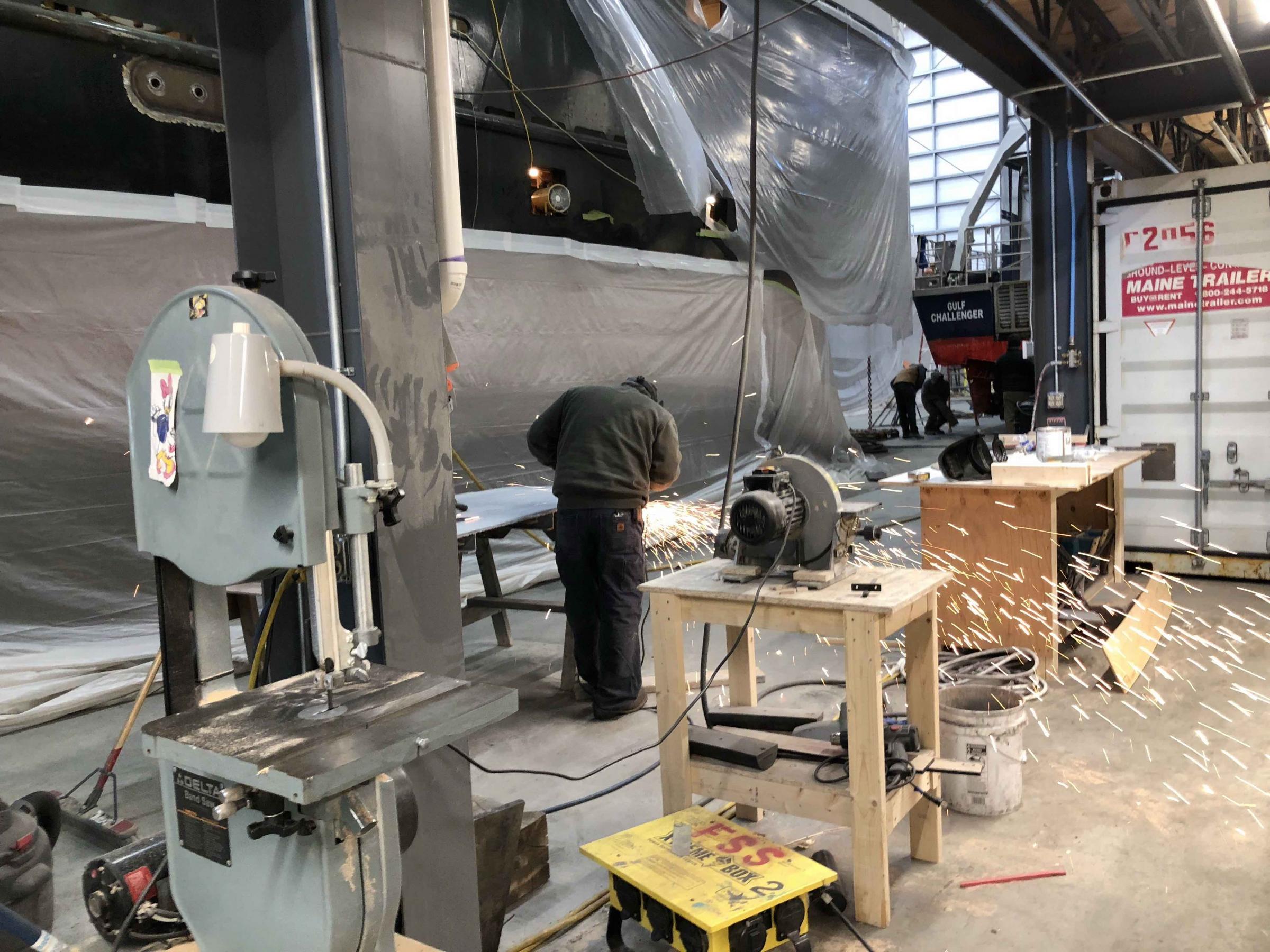 As we were finishing up our tour, Mike pointed to a recently recoated section of the overhead. "Here, when we took down the overhead, we found a workman's signature with date from 1995 when the boat was built and the question" How's it holding up?"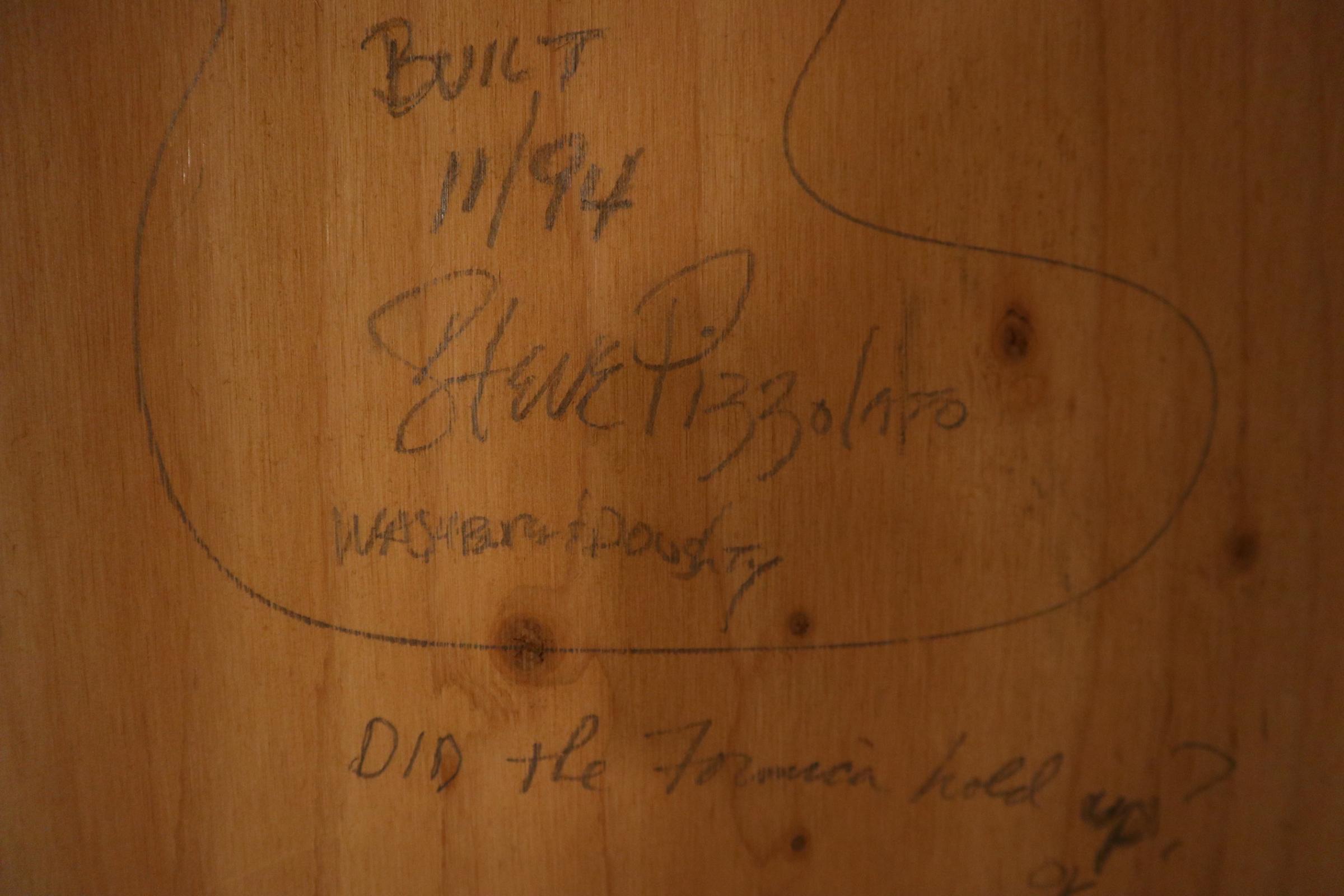 The Sunbeam V is holding up just fine, Johnson said. And with the work being done by Front Street Shipyard, it should be just fine for many years to come.