Ernestina Morrissey rebuild in progress
Ernestina Morrissey rebuild in progress
Monday, May 1st 2017
By John K. Hanson Jr.
On a recent cold wet Maine spring day, a shed behind Boothbay Harbor Shipyard buzzed with activity as a team of highly skilled boatbuilders led by master shipwright David Short worked on rebuilding the historic Ernestina Morrissey.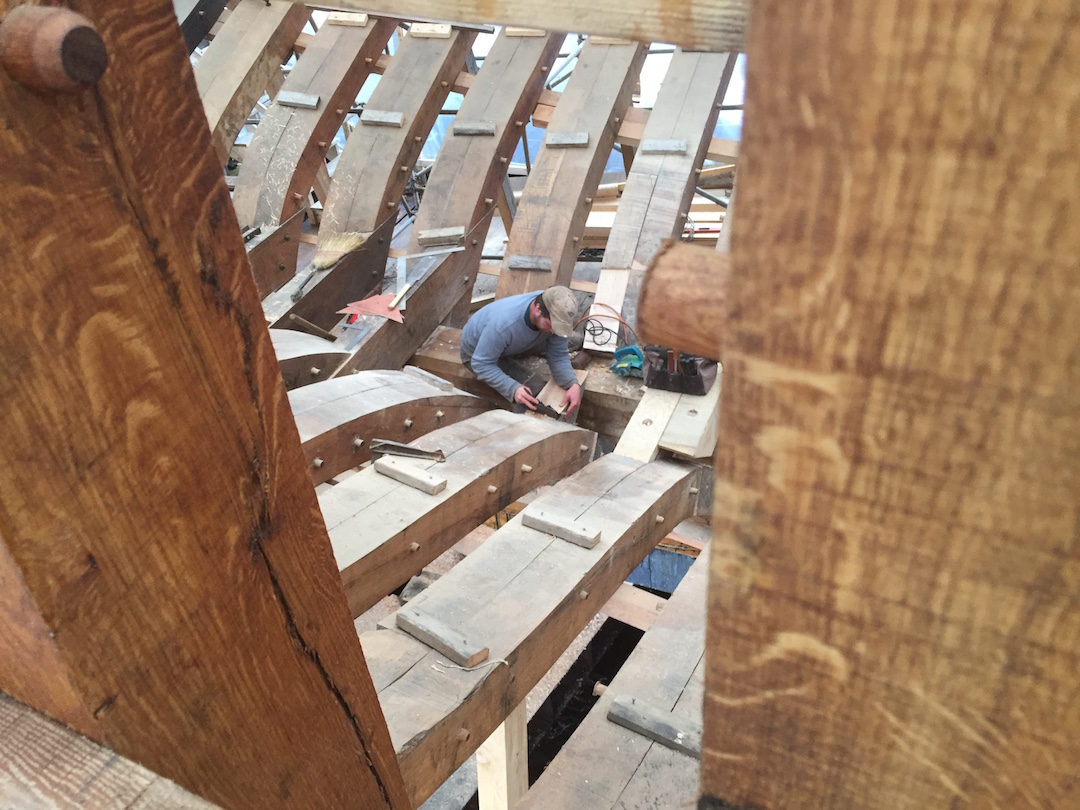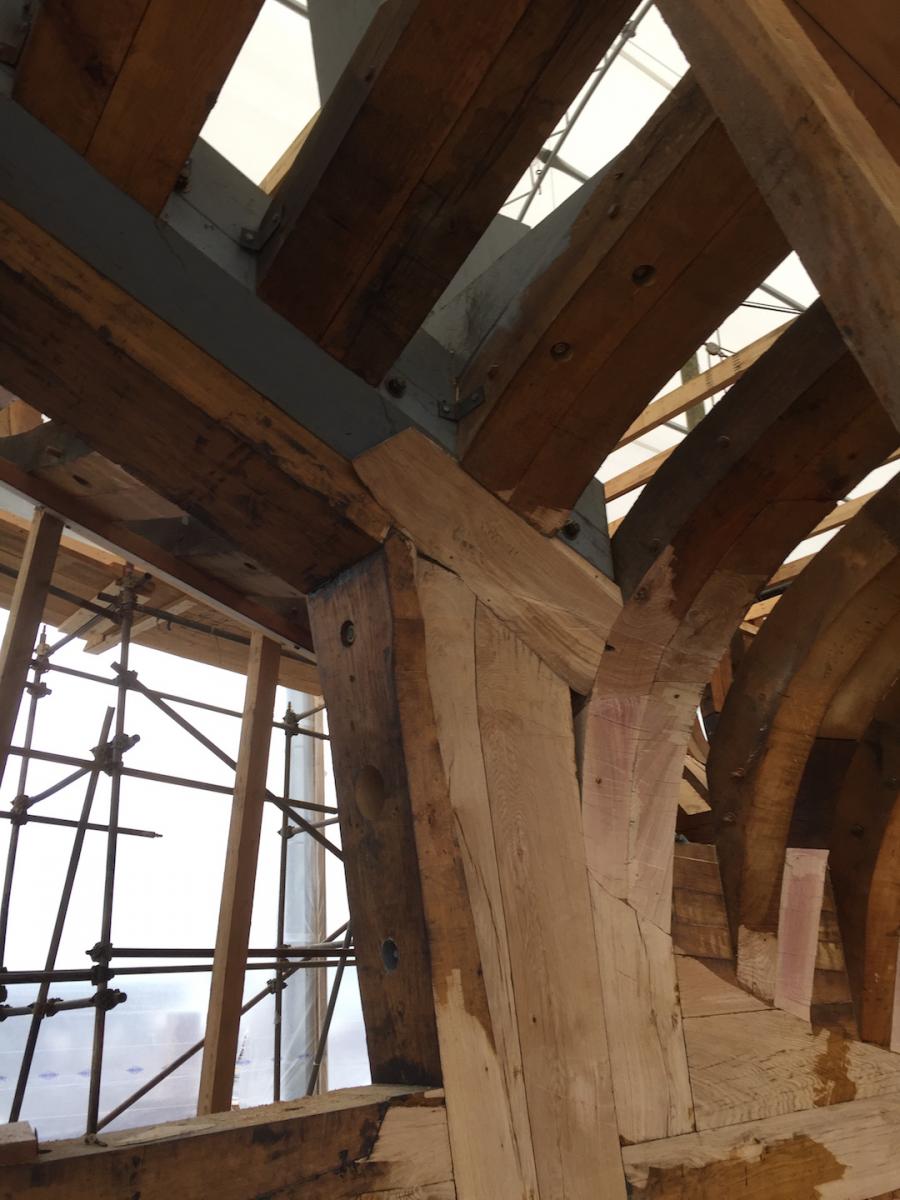 The 156-foot Gloucester fishing schooner has gone through a number of rebuilds over the years (including previous work at the Boothbay yard in 2008). This time she is getting a $6 million complete overhaul. Since the historic vessel's arrival at the yard in 2015, the crew has reframed her. When I visited workmen were refitting floor timbers. There is plenty of work still to be done with a completion date of the fall of 2018.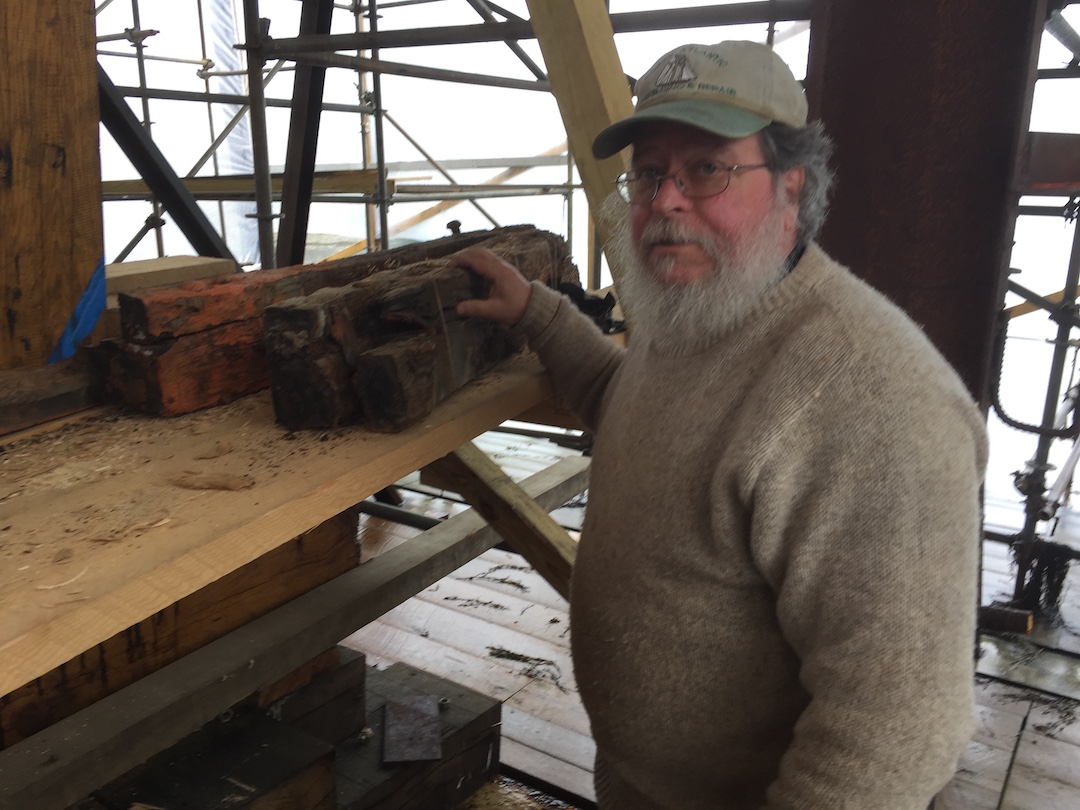 The work was beautiful. Instead on rebuilding along the sags of "middle age" that the vessel had endured, the crew at Boothbay Harbor Shipyard relofted the Ernetina's lines, and reframed her to look as sweet as when she was on the ways during her launch at the James and Tarr Shipyard, 123 years ago.
The Ernestina-Morrissey is a National Historic Landmark Vessel and the Official Vessel of the Commonwealth of Massachusetts. She was launched in Essex, Massachusetts in 1894 as a Grand Banks dory fishing schooner and subsequently made 20 voyages as an Arctic exploration vessel under the legendary Captain Bob Bartlett. She served as a trans-Atlantic and inter- island Cape Verde packet, before being rebuilt and presented to the Commonwealth of Massachusetts by the Republic of Cape Verde as a living symbol of the connections between the two countries. The vessel served as an ambassador for the Commonwealth, a sail training vessel, and sea classroom before becoming a shore side exhibit in New Bedford.
Upon completion of this most recent renovation, the hull will meet Coast Guard standards for an "Ocean License," a necessary requirement for the Massachusetts Maritime Academy to add the vessel to its fleet.