Artisan building Camden Class Knockabout
Artisan building Camden Class Knockabout
Friday, February 21st 2020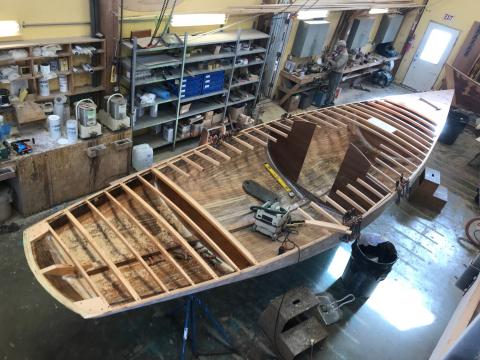 Artisan Boatworks in Rockport, Maine, is building a new Camden Class wooden knockabout for a customer in Western Massachusetts. The customer had built the cold-molded hull himself and then it sat unfinished in his back yard for more than a decade. Eventually he found Artisan Boatworks and asked them to finish the boat for him. 
It's a project near and dear to the heart of Artisan Boatworks Owner Alec Brainerd. 
"Over twenty-five years ago, as a teenager crewing aboard the schooner Roseway, I purchased my first set of boat plans from the WoodenBoat Store. Those plans were for the Crowninshield-designed 28' Camden Class Knockabout, and I was determined that someday I would build one" he said.
Soon after introducing his classic design for the gaff-rigged knockabout that is now known as the Dark Harbor 17 1/2, naval architect B.B. Crowninsheild was commissioned to design a race boat for Camden. The result, the Camden Class, is modified from the DH17 lines. It is six inches shorter on the water with longer overhangs at the bow and stern— 28'3" LOA compared to the DH17's LOA of 25'10". Only five or so of the boats were built at the time before the Camden sailors moved on to acquire the fleet of Finnish Hai boats that were raced there for many years.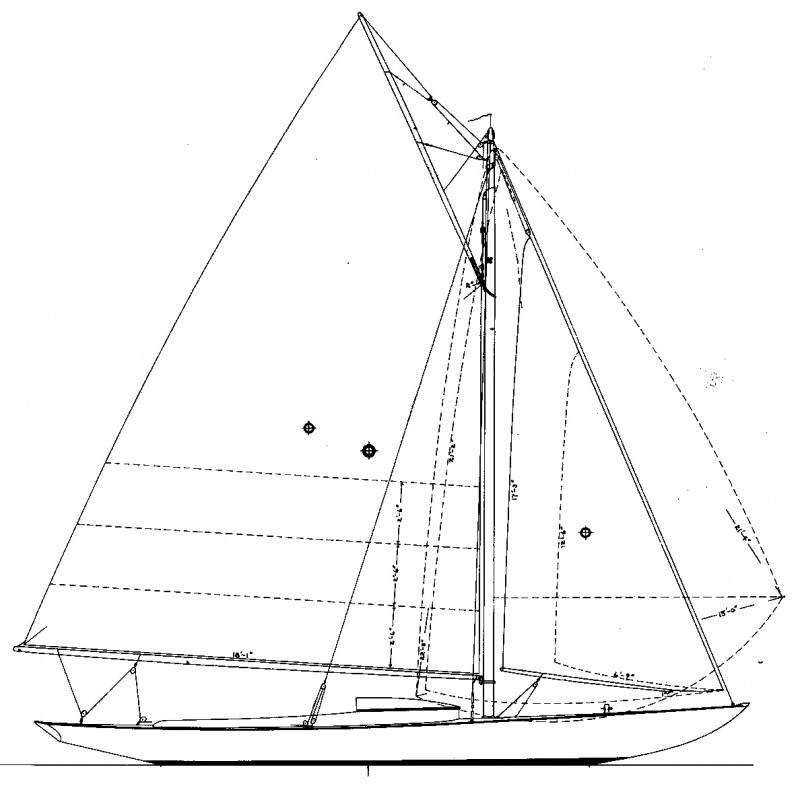 Brainerd plans to launch the new boat in time to join the festivities at the Camden Classic Cup (July 23-25, 2020). 
"This project will result in the fulfillment of a life-long dream for both the boat's owner and me—a poignant reminder that when you hold onto a dream long enough sometimes fate has a way of making it happen in ways you never expected," he said.
Specs for the Camden Class Knockabout: 
LOA:28' 3"
LWL:17'
Draft:4' 3"
Beam:6' 9"
Sail Area:350.00 sq ft
Displacement:3,743.00 lbs