Hinckley launches "Sport Boat" line
Hinckley launches "Sport Boat" line
Monday, March 26th 2018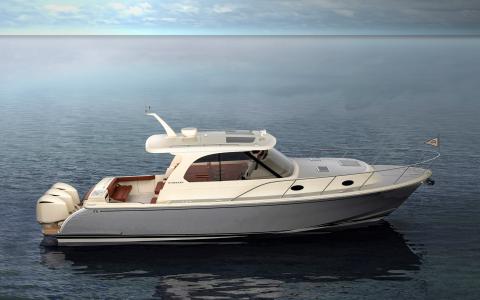 The Hinckley Company has added two new high-performance models to its lineup of luxury yachts: the Sport Boat and Sport Boat Center Cabin.
Both boats are 42'7" long with a beam of 12'5". Three Mercury Verado 300 HP fourstroke outboards combined with the lightweight carbon fiber construction materials allow the boats to reach top end speeds of 60mph without stacking outboard after outboard on the stern. Optional twin 627hp outboards from Seven Marine will allow the Sport Boat to reach 63 mph.
The Sport Boat Center Cabin features a retractable sun guard covering a stern area defined by a leaning post amenity with optional ice maker and electric grill. The galley includes a refrigerator, cappuccino machine, cook top, and microwave. Other features include a full head with a pressurized freshwater shower, and an air conditioned center cabin with a U-shaped settee that converts into a queen size berth. An optional Seakeeper 3 gyro stabilizer is designed to eliminate up to 95% of boat roll.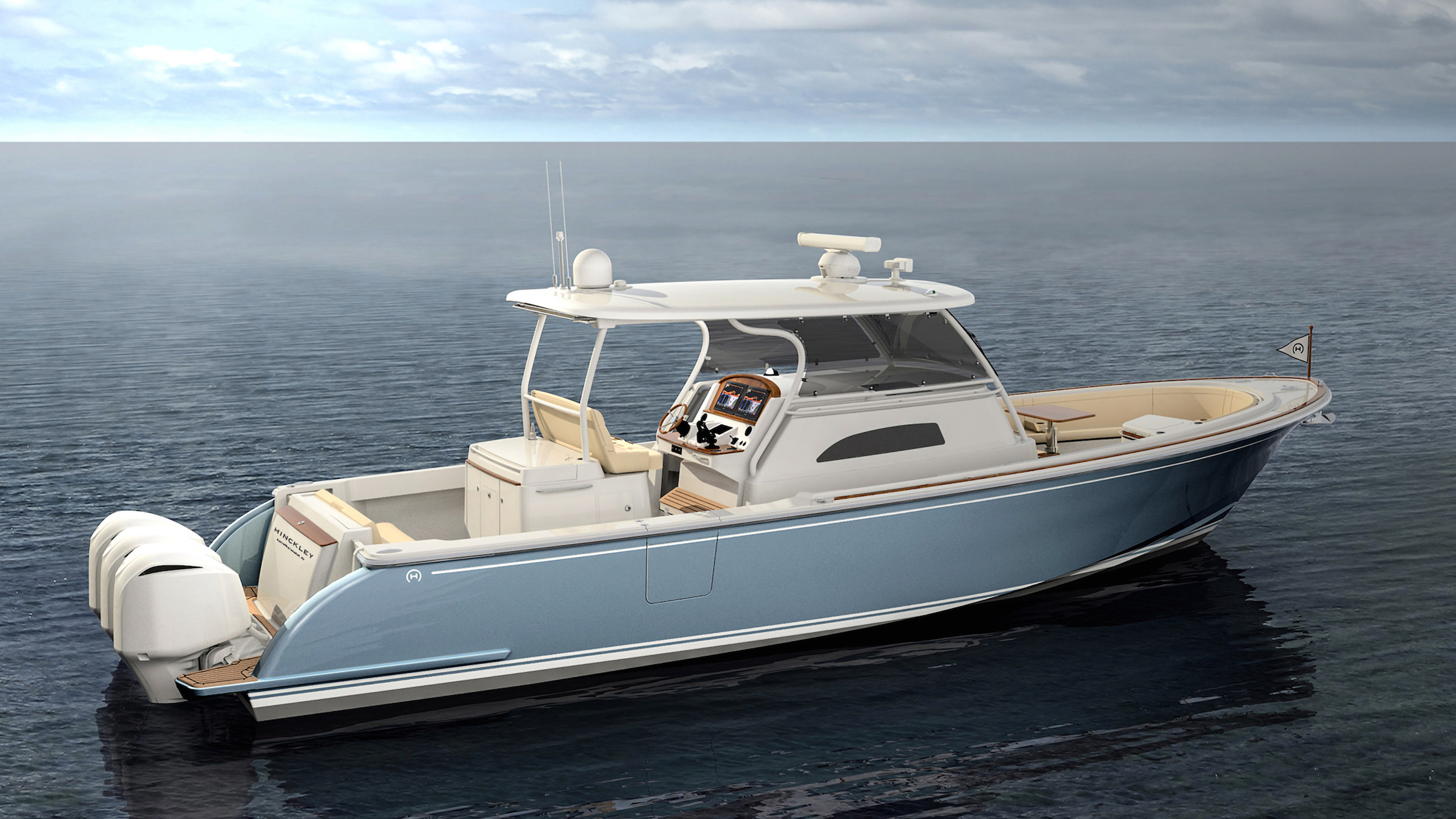 The Sport Boat line is built of infused epoxy with an integrated primary bond between hull and stringers for a stiffer, stronger and more durable hull. An inner layer of carbon fiber is laid bow to stern with a companion outer layer of KevlarTM for bulletproof puncture resistance. The cloth is laid up dry into the mold, which allows fibers to be aligned to the computer- designed load paths. The structural grid is also dry laid up inside the hull mold and then everything is infused with epoxy at once to form a chemically bonded structure of incredible strength and durability.
The underbody is fresh off the drawing board of the legendary Ray Hunt Design studio and is a modern update on the Deep V ride renowned for fast and safe performance in a seaway.
The first Sport Boat will launch in July 2018. FMI https://hinckleysportboats.com