Hinckley launches first model in new Picnic Boat line
Hinckley launches first model in new Picnic Boat line
Friday, July 13th 2018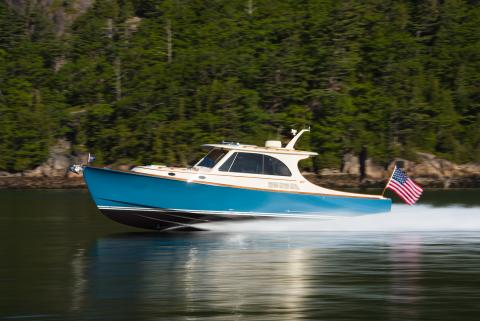 The Hinckley yacht company has been a roll this year introducing one new model after another. The latest is the Picnic Boat 40.
The first model in the line was launched in early July in Maine. The company describes the new model as its largest and most innovative Picnic Boat ever. "Hinckley invented an entirely new class of boat with the introduction of the Picnic Boat nearly 25 years ago," said Peter O'Connell, the company's president and CEO. "We are excited to continue our legacy of innovation by unveiling the largest and most advanced Picnic Boat Hinckley has ever developed."
The hull of the Picnic Boat 40 was designed by naval architect Michael Peters and is built in Maine of Carbon Kevlar construction with Corecell M Foam core. The hull is infused and post-cured with Epoxy resin for the lightest strength and durability for a faster, more fuel-efficient ride.
Innovations include a powered hull side door that can be remotely opened and stows completely to preserve space in the cockpit. Inside, the completely reimagined layout features seamless flow from transom to helm, lounging space, a wet bar, and full sun coverage by Sureshade. Dynamic steering adjusts the steering tension and controls lock to lock range as the driver shifts boat speed. The redesigned Jetstick III allows easy navigation through tight turns and docking at tricky marinas.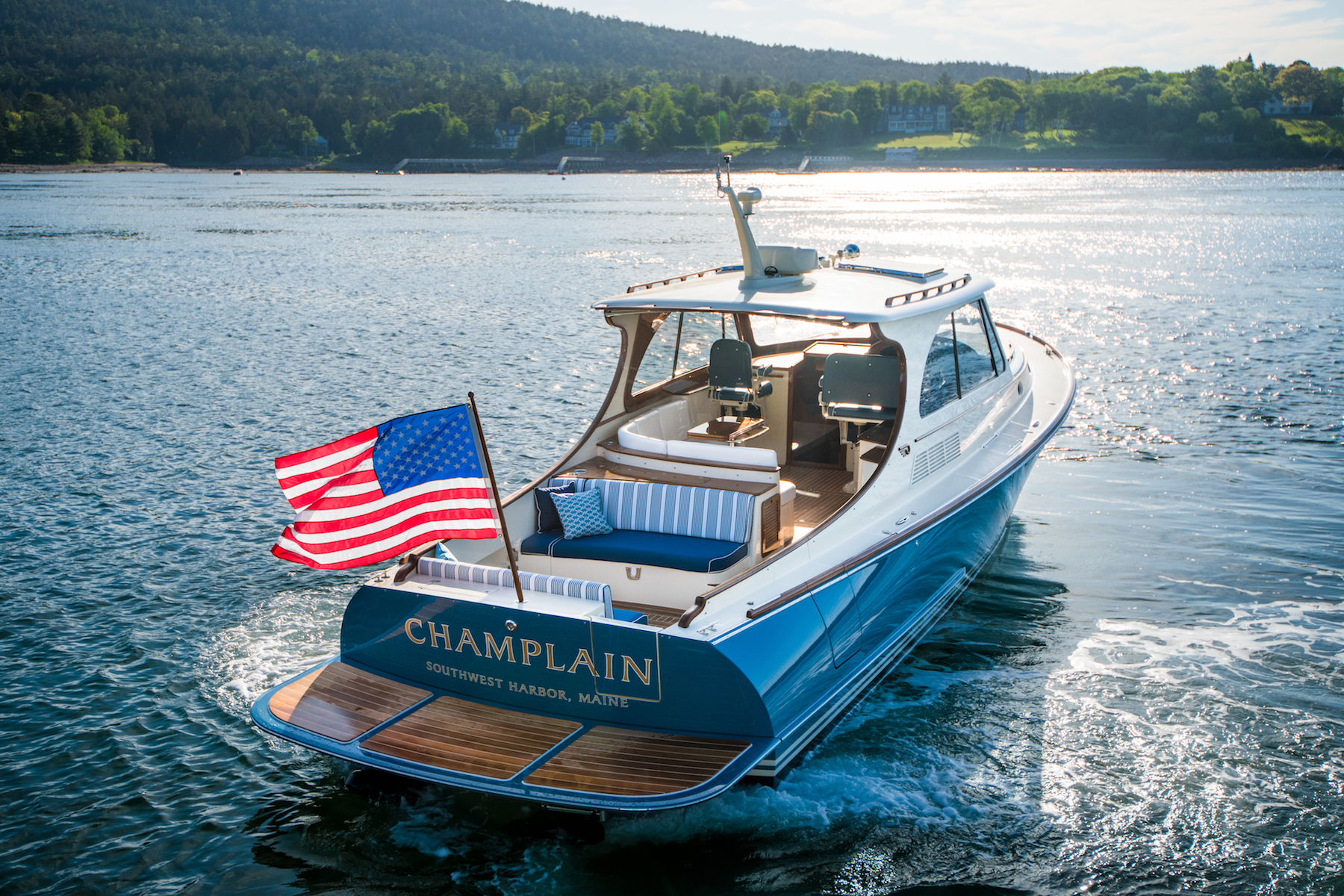 With a 19 degree transom deadrise and a top speed of 34 knots, twin Hamilton 322 high efficiency jet drives powered by twin Cummins 480 HP diesels provide top performance, handling and drive quality. Optional 550hp Cummins give the Picnic Boat 40 a top speed of 38 knots.
For information visit www.hinckleyyachts.com