American is headed toward finish in Vendee Globe
American is headed toward finish in Vendee Globe
Monday, February 6th 2017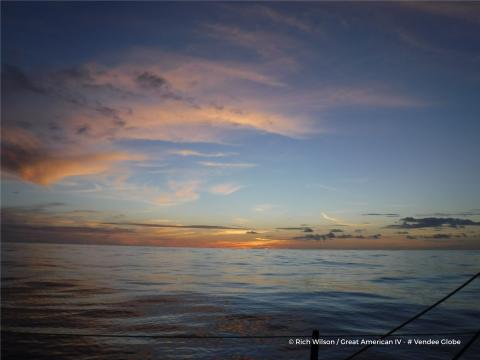 American sailor Rich Wilson, who has been racing solo around the world in the grueling Vendee Globe, crossed the Equator back into the northern hemisphere Feb. 5 after 91 days, 6 hours, and 14 minutes of racing. Currently he is in 14th place out of 18 boats still racing.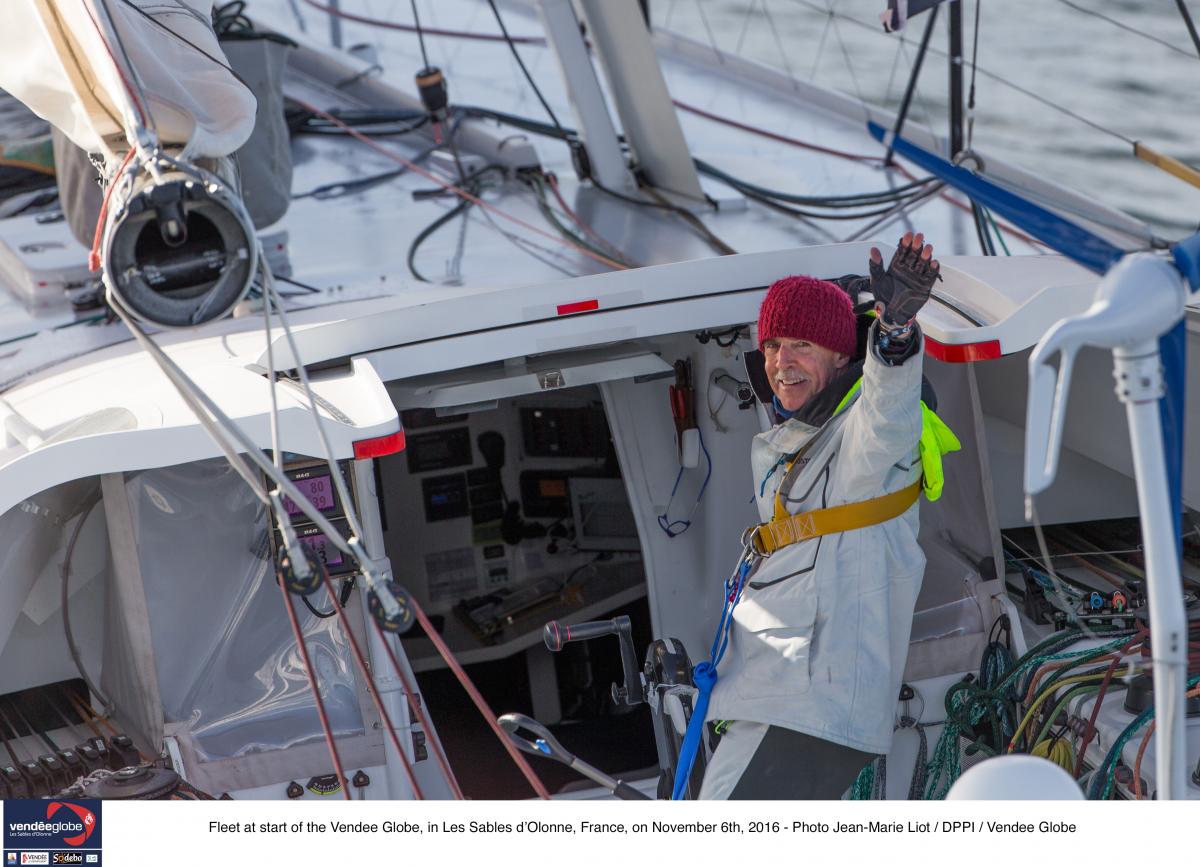 "This was my 14th time across the equator, 13 times under sail, and once aboard New Zealand Pacific, after the capsize and rescue at Cape Horn, in 1990," Wilson told race organizers via a radio. "That's a goodly number, and includes the clipper route voyages that we did, San Francisco to Boston, New York to Melbourne, and then Hong Kong to New York."
Competitors in the Vendee Globe sail 28,000 miles around the world, nonstop and alone on board their hi-tech racing yachts — making the race one of the sailing world's most grueling. At 66, Rich Wilson was both the oldest competitor and the only American when he set sail last November. His boat, Great American IV, was refit for the race by the Maine Yacht Center in Portland, Maine.
As of Feb. 5 when he crossed the Equator, Wilson was in 14th place, out of 18 boats still competing (11 have dropped out). French sailor Armel Le Cleac'h won the race, finishing Jan. 19 in a record 74 days, 3 hours, 35 minutes and 46 seconds at sea on his 60ft racing yacht Banque Populaire VIII. " We're just poking along here now," Wilson said in his Feb. 5 report, "not even to the Doldrums yet. The winds have shifted quite a bit in just the last 24 hours, mostly driven by the Azores High. It is much further north, moving itself, and reducing the pressure on the trade winds that are down here. The beginning of the trade winds has moderated itself and moved to the North." He was making around six to seven knots of boat speed in light 10 knot winds.
The Vendee Globe, which takes place every four years, is raced in a class known as IMOCA 60, short for International Monohull Open Class Association. Rather than conforming to a fixed design, boats in this class merely must meet certain parameters, such as length, depth, and stability. But while individual boats may look slightly different, they are all typically light, and high-powered with canting keels and large amounts of sail area.