Maine Maritime Museum to Relaunch the Mary E
Maine Maritime Museum to Relaunch the Mary E
Friday, April 13th 2018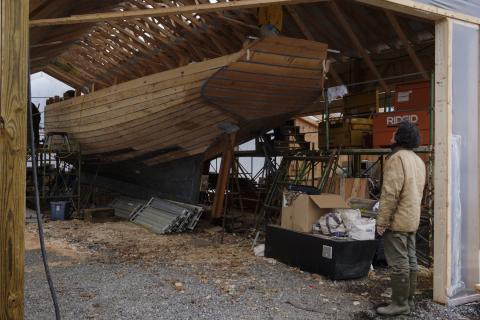 This spring, following a nearly year-long restoration at the Maine Maritime Museum, the 1906 schooner Mary E will be launched into the Kennebec River for the third time in her storied career.
The public is invited to the museum for a celebration and recommissioning ceremony on Saturday, June 9, from 10 am to 3 pm. Built in Bath in 1906, and restored in Bath in 1965 on the grounds of what is now Maine Maritime Museum,
Mary E is a two-masted clipper schooner, and the oldest Bath-built vessel still sailing. She is also the oldest surviving Maine-built fishing schooner. The museum purchased Mary E in early 2017. Last April Mary E was sailed to Bath from her former home in New York, hauled out at Derecktor Robinhood Marina, and trucked to the museum's shipyard.
Work began in May 2017. A team of shipwrights, led by master shipwright Andros Kypragoras, worked year-round on the extensive project, which included replacing all frames and replanking the hull above the waterline, reframing and planking the deck, and replacing the engine.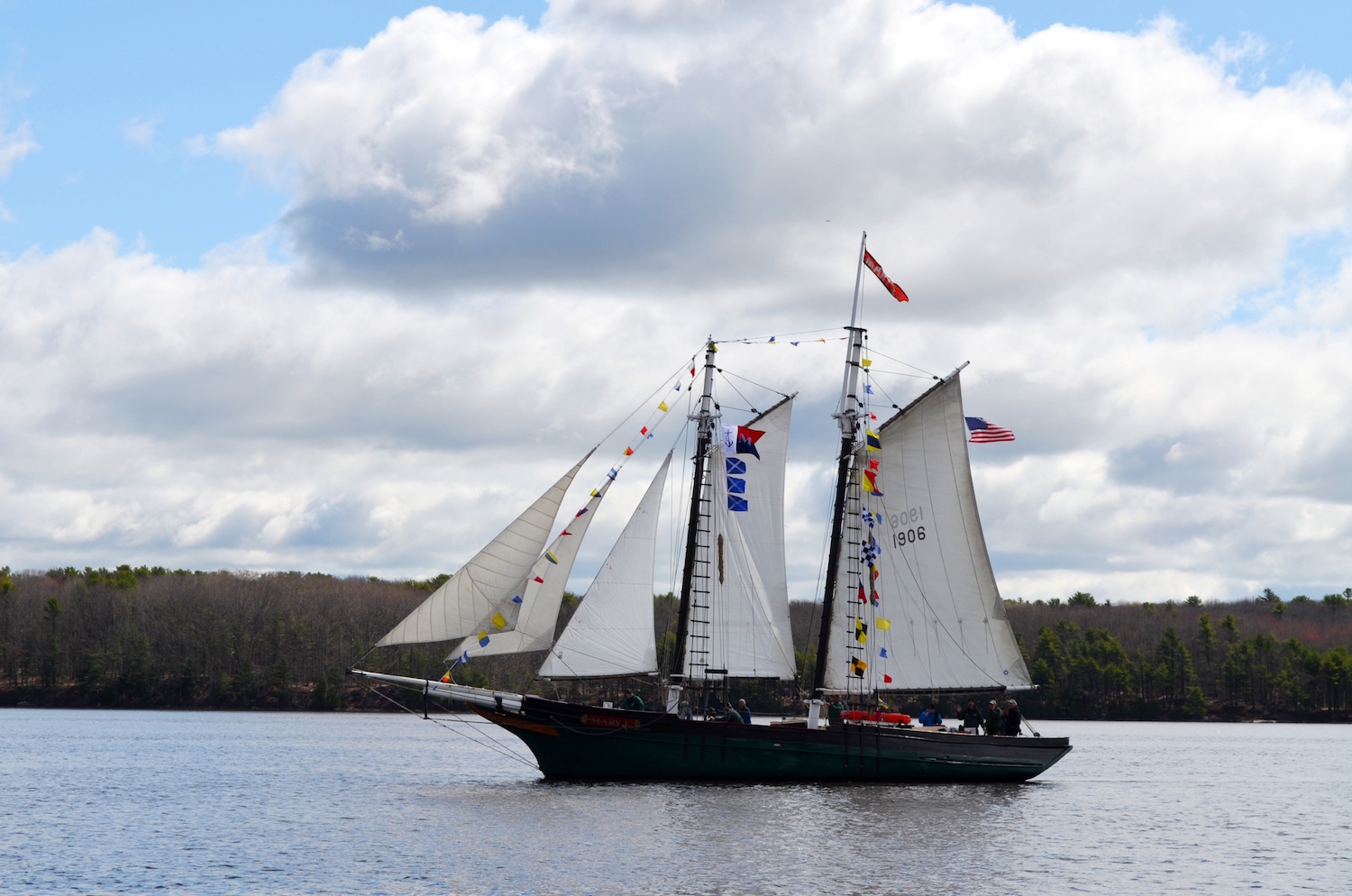 On Saturday, June 9, from 10 am to 3 pm, the public is invited to Mary E Commissioning Day, a special event to celebrate the historic schooner's return to the Kennebec. This will be the first opportunity for the public to board Mary E; docents will be providing dockside tours and sharing stories from her colorful history. The event will also feature live music, demonstrations, kids' activities, and more.
The museum will offer reduced admission: $6 for adults, kids 12 and under FREE.
Following her launching, Maine Maritime Museum will serve as Mary E's permanent home. She will spend the majority of the 2018 season (June-October) at the dock so that the museum's 50,000+ annual visitors have the opportunity to go on board. She is also scheduled to sail to select events around the state serving as an ambassador of Maine's maritime heritage, including the Boothbay Windjammer Festival and Portland Schoonerfest.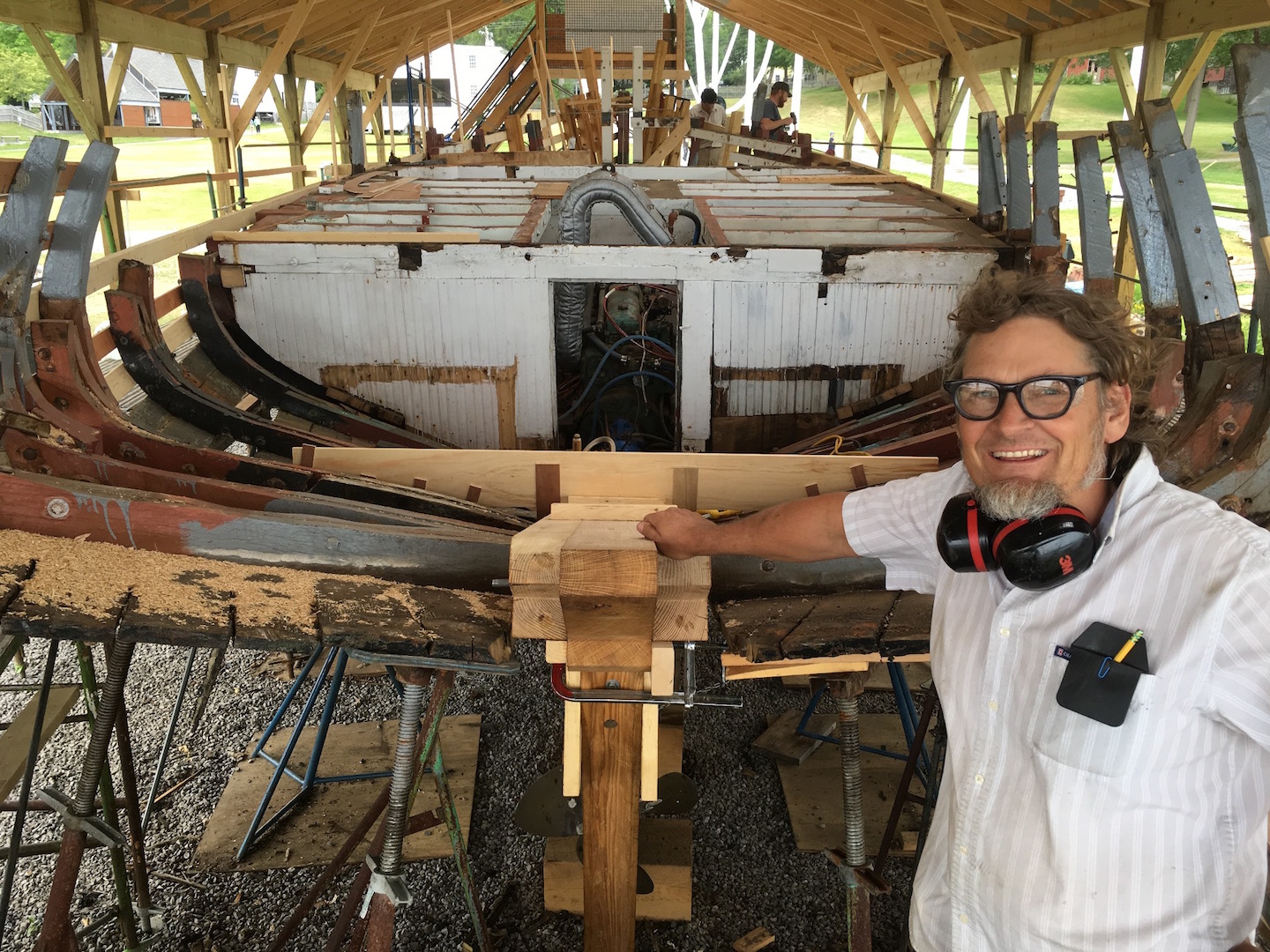 The museum is in the midst of a $2 million fundraising campaign to fund not only the acquisition and restoration, but also ongoing maintenance to assure Mary E continues sailing for many years. A gala fundraising event will be held at the museum on Friday, June 8.
For details, visit www.MaineMaritimeMuseum.org.
Photos:
Mary E February 2018: Shipwright Andros Kypragoras surveys the progress of the restoration in February 2018. Photo by Deb Dawson.
Mary E arrival April 2017: Mary E arrives at her new home, Maine Maritime Museum, in April 2017. Courtesy of Maine Maritime Museum.
Mary E July: Shipwright Aaron Freeman at work on the Mary E restoration in July 2017. Courtesy of Maine Maritime Museum.