Portland Boating Franchise Heralded as Nation's Best
Portland Boating Franchise Heralded as Nation's Best
Thursday, June 25th 2020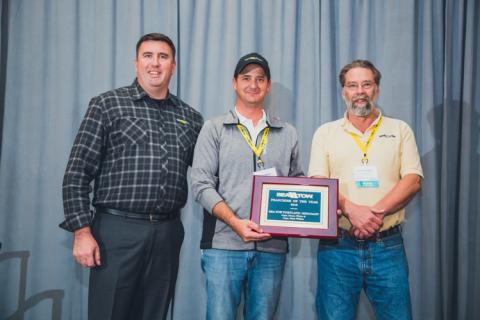 Captains Bruce White and Matt Wilder, owners of on-water service provider Sea Tow Portland/Midcoast–have been honored with Sea Tow's coveted "2019 Franchise of the Year" award.
The highlight of Sea Tow's annual awards banquet and the most coveted award of the evening, the honor of Franchise of the Year is awarded annually to the Sea Tow location that most exemplifies the company's high standards of service and operation, according to a new release from Sea Tow. 
Sea Tow CEOJoseph Frohnhoefer said that Wilder and White's impact on the boating community both near and far was hard to beat.
"Matt and Bruce are two of the most dedicated and hard-working captains we've ever had," he said. "Their commitment to providing the absolute best customer service, while constantly finding new and unique ways to move our industry forward,is unmatched. They're everything we look for in a Sea Tow captain and more."
Over the years, White and Wilder have helped debut a number of new programs for both Sea Tow and its nonprofit arm, the Sea Tow Foundation. Two years ago, the duo unveiled Portland Sea Taxi to service boaters and other mariners throughout the area. They have also made a number of partnerships to help local organizations such as the Maine Island Trail Association. Most recently, Wilder and White expanded their crew of captains, bringing on Chris Davis to manage the franchise's day-to-day operations. As a former U.S. Coast Guardsman, Davis has a wide array of  experience—from boat handling and towing, to running search and rescue missions.
"Ever since Chris came on board, he has slotted right in and made a huge impact on our team," White said. "His experience has been extremely helpful, and he even teaches us a thing or two now and again. Chris is a great trouble shooter and is very comfortable in our wheelhouse. We're lucky to have him."
It is this sort of measured growth and strategic thinking that were key in Sea Tow Portland/Midcoast being named the company's top franchise, Frohnhoefer said when presenting the award.