Front Street's new 22,000 square foot building with room for a massive boat lift
Front Street's new 22,000 square foot building with room for a massive boat lift
Friday, November 9th 2018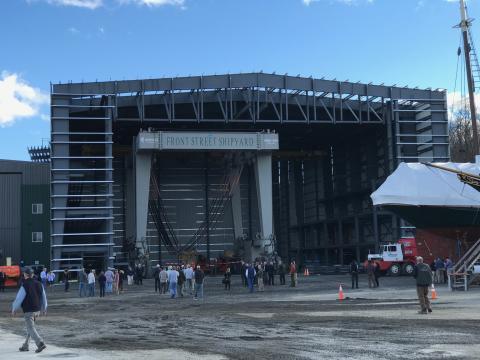 Front Street Shipyard is closing in on completion of a 22,500-square-foot facility that will enhance its ability to work on large vessels the Belfast yard.
JB Turner, president and general manager of Front Street Shipyard, hosted a ribbon-cutting ceremony for the structure, which is known as "Building 6" Nov. 7. The event was attended by U.S. Sen. Susan Collins, R-Maine, who delivered brief remarks, as well as Paul Andersen, president of Androscoggin Bank, which provided financing.
The massive steel structure was built by Maine Coast Construction, engineered by Gartley & Dorsky, and designed by John Hansen of South Thomaston. It was designed to be tall enough to accommodate the shipyard's 485-ton mobile lift — the largest in New England north of Newport, Rhode Island. The lift is big enough to move a 170-foot steel hulled boat, Turner said. All the remains to be done to finish the building are add doors, he added.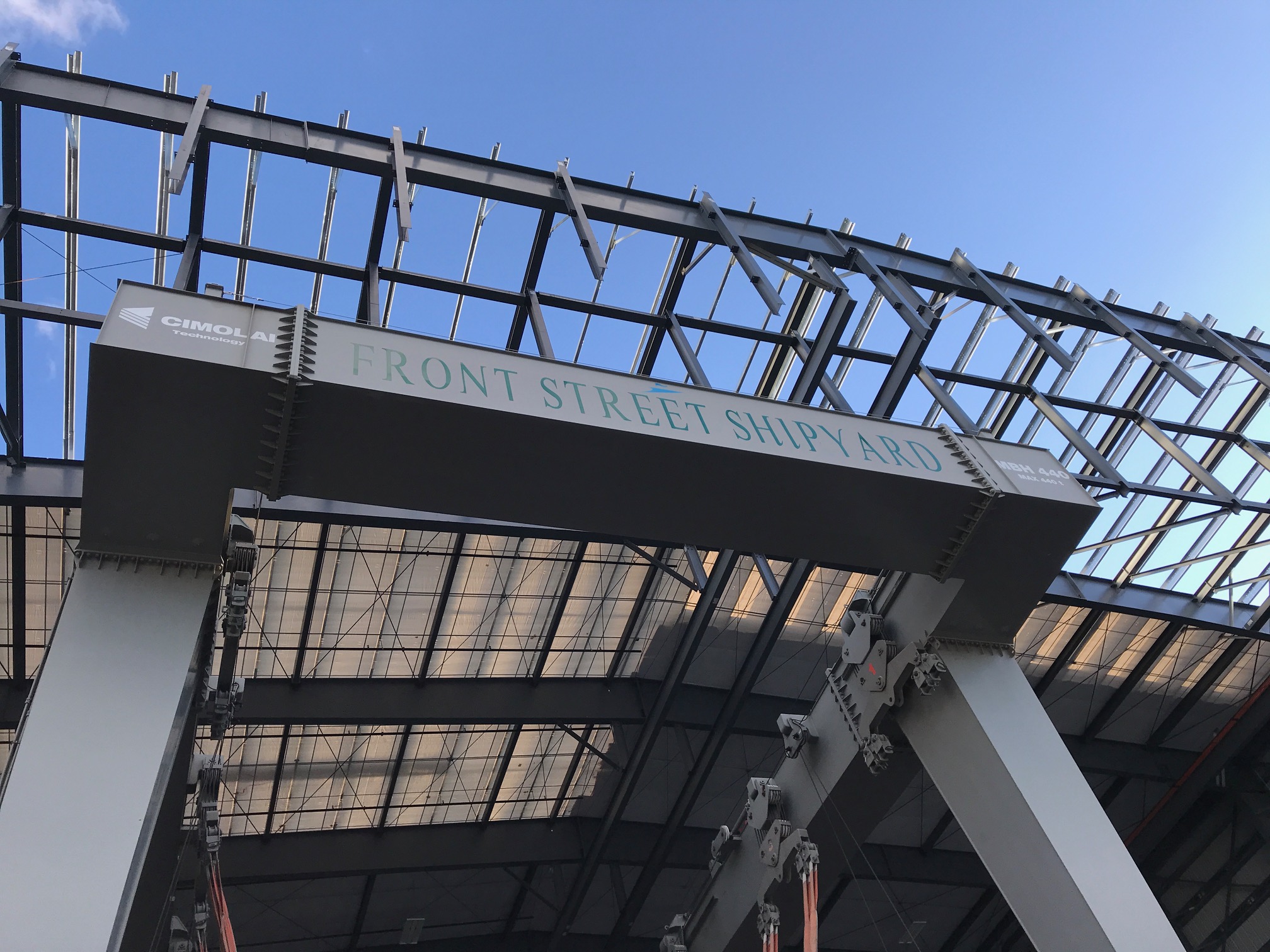 During her comments, Collins spoke of the importance of boat-building to the state's economy. "Since its founding seven years ago, Front Street Shipyard has played a key role in the transformation of the city of Belfast, with the two thriving together as a result of public and private partnerships and committed citizens," she said. "In addition to building the finest boats in the world, Maine boatyards help to preserve the working waterfronts that are so vital to our state's heritage and future. Their leadership in environmental protection, workforce development, and workplace safety are exemplary."
During his comments, Turner thanked the City of Belfast, Androscoggin Bank, Maine Technology Institute, Finance Authority of Maine, and SBA for helping secure the land and funding for the $4.6 million project.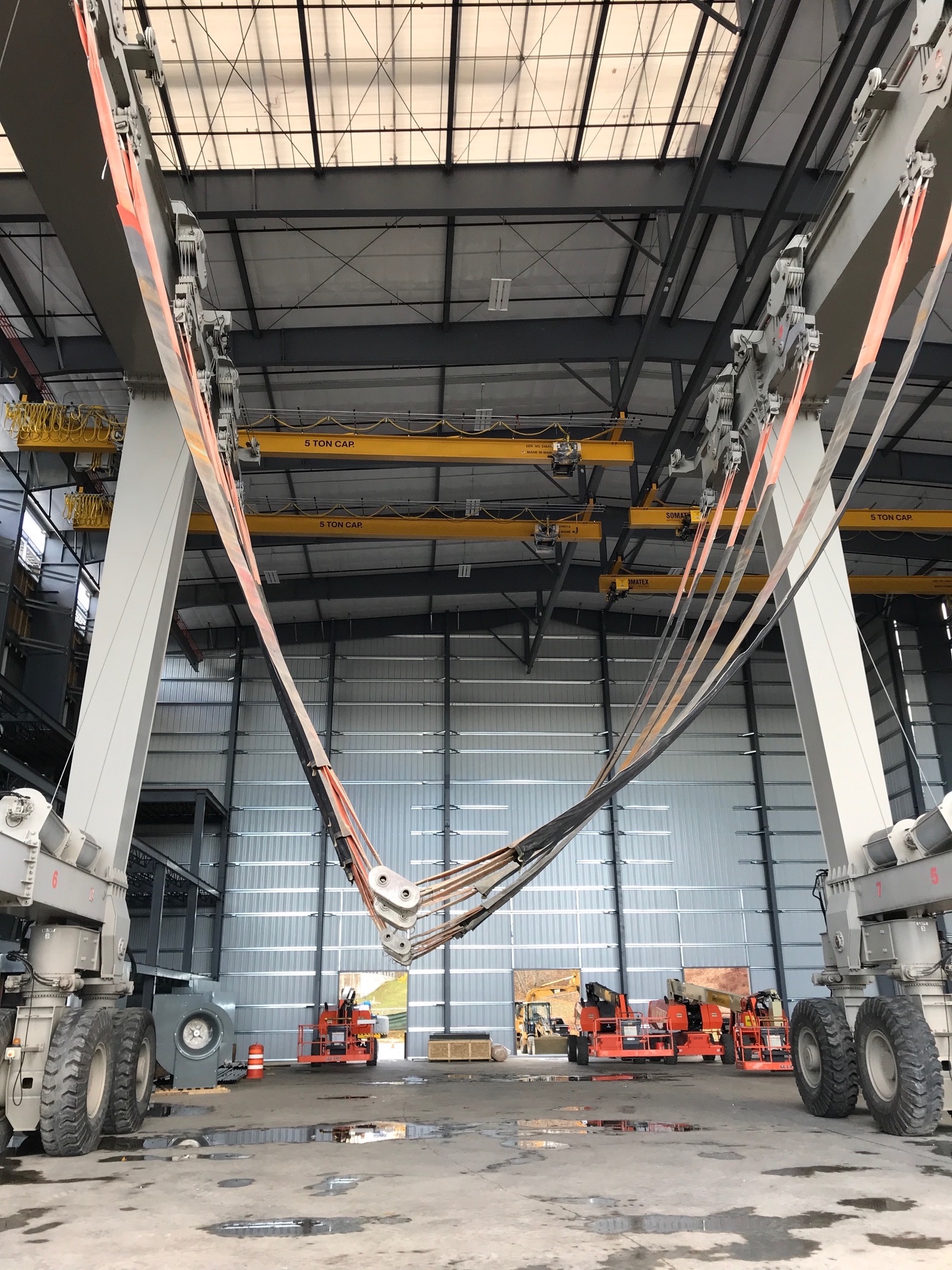 He said he and his partners, as well as the shipyard's 100 employees, were grateful to everyone who's supported the yard over the past seven years.
"We hope to give back to Maine's economy by helping to establish our state as a globally recognized destination for yachts and their crews," he said.
In addition to the new building, Front Street also received $667,028 from the U.S. Department of Transportation's Maritime Administration's Small Shipyard Grant Program to purchase a new waterjet cutting machine that will streamline the construction of custom and production vessels. The grant is expected to enable Front Street Shipyard to add 40 jobs, Collins said.