Friends of Casco Bay launches new, bigger pumpout boat
Friends of Casco Bay launches new, bigger pumpout boat
Friday, June 14th 2019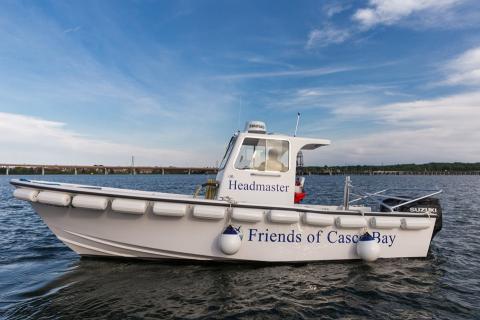 Appropriately named Headmaster, The Friends of Casco Bay's new pumpout boat is 26-feet long and has the latest navigational gear, a 650-gallon sewage holding tank (twice the previous capacity), two 250HP engines, and an enclosed pilot house. It was custom-built by Marine Boatbuilders of Warwick, Rhode Island and replaces Friends of Casco Bay's old vessel, Wanda, which continues to be a champion for clean water at the Boston Sailing Center in Boston Harbor.
The name of the new boat was chosen from 400 names submitted by the public. Not only is head a term for a toilet, and but the name also gives a nod to the educational and ambassadorial role of the pumpout program.
The newboat will be used to remove raw sewage from the holding tanks of recreational boats and some small commercial vessels, transferring the wastewater for shoreside treatment. This effort has kept over 200,000 gallons of raw sewage out of the Baysince 1995.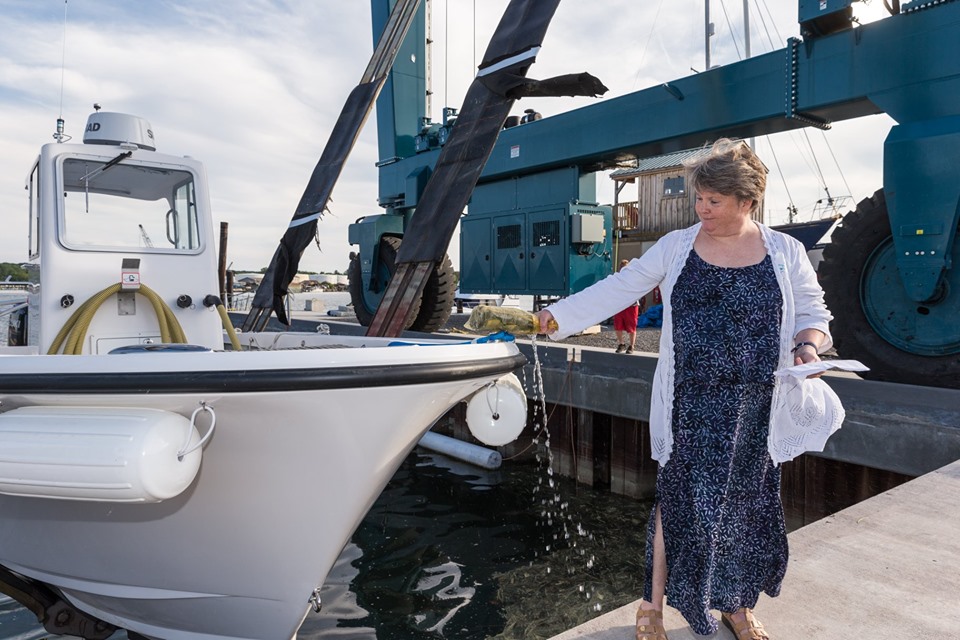 The Pumpout Program is part of Friends of Casco Bay's effort to reduce nitrogen pollution from sewage, fertilizers, stormwater runoff, and air pollution.An overdose of nitrogen in coastal waters can trigger nuisance and harmful algal blooms that may reduce water clarity, prevent juvenile clams from settling, and suffocate animals in the mud. When these plants die, decomposing bacteria can deplete oxygen needed by marine life and create acidic conditions that make it harder for shellfish, such as clams, mussels, and oysters, to build and maintain their shells. 
The Friends of Casco Bay pumpout program dates to 1995 when the group bought a boat equipped with a sewage pumpout system and began offering its mobile pumpout service. For a fee of $10 for a 20-gallon tank, the organization will pump out marine toilets at marinas and moorings between South Portland and Freeport.
In addition, as part of its work to clean up Casco Bay, the group helped launch the Casco Bay Clean Boatyards & Marinas Project, in conjunction with Maine Marine Trades Association,to certify boatyards and marinas that are promoting environmentally responsible practices. In addition, Friends of Casco Bay helped get a state law passed to prohibit cruise ships from dumping their "gray water" waste from sinks and galleys into state waters.
For more information on the Friends' pumpout service, go to https://www.cascobay.org/how-to-help/pumpout/