C.W. Hood Yachts introduces sleek new 24' daysailer
C.W. Hood Yachts introduces sleek new 24' daysailer
Thursday, March 15th 2018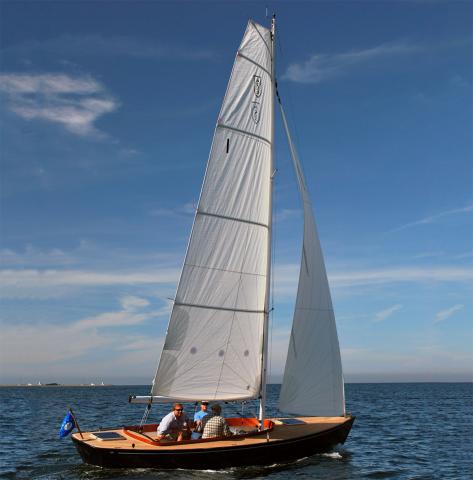 Designed by Stephens Waring Yacht Design in Belfast, Maine, the new daysailer, the Hood 24 is classic in appearance, but up-to-date in design and construction.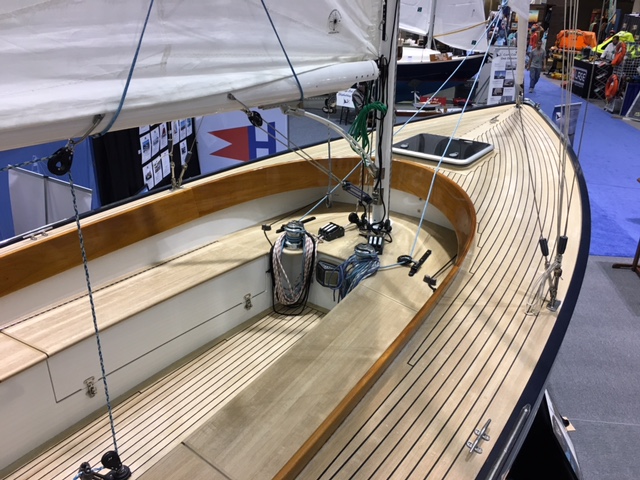 Features include: a large, comfortable self-bailing cockpit that seats 8, a Zero-emission electric drive option available for delicate environments, and modern, efficient sails and rig. The new boat made its debut at the 2018 Progressive New England Boat Show in Boston, where it was named one of the top-five must-see boats at the show.
"This boat just takes your breath away. And as beautiful as she looks, she is even more beautiful to sail. She will win hearts — and races," said Chris Hood, founder of C. W. Hood Yachts. "We picked the firm of Stephens-Waring to bring their world-class luxury design sensibility to the small-boat category. The durability, easy handling and graceful simplicity of this boat make her a unique daysailer and the perfect companion to our successful sister ship the Hood 32."
The Hood 24 will be built in Marblehead, Hood said.