Boating safety course can be taken online
Boating safety course can be taken online
Friday, April 27th 2018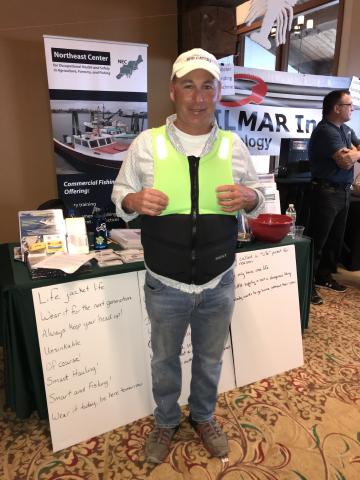 The Department of Inland Fisheries & Wildlife offers Maine boaters many ways to take boating safety courses, but now there is a new option that saves money. The Pine Tree State now offers the free online BoatUS Foundation boating safety course to residents.
The course is loaded with interactive animations, videos and photos to give boaters an education that goes well beyond the basics of boating. Videos show important safety devices such as visual distress signals, how to get help in an emergency, how to prevent fires aboard your boat, and the best way to fit a child's life jacket.
The BoatUS Foundation course also fully meets the state's education requirements for personal watercraft (PWC) operators and is approved by the National Association of State Boating Law Administrators and recognized by the U.S. Coast Guard as exceeding the minimum requirements for the National Recreational Boating Safety Program.
Taking the course can have a positive impact on boating safety for all boaters, sailors, and anglers, and will help 16- and 17-year-old PWC operators meet boating safety education requirements. Boaters who successfully pass the BoatUS Foundation online course can print their own Certificate of Completion – a requirement for all 16- and 17-year old PWC operators. Or, they may choose a to receive a wallet-size plastic card for $10.
To take the course, go to BoatUS.org/Maine. To learn more about Maine boating education requirements, go to www.maine.gov/ifw/programs-resources/safety-courses/boating-safety.html.