Brooklin Boat Yard to build Alerion Class Sloops
Brooklin Boat Yard to build Alerion Class Sloops
Friday, December 15th 2017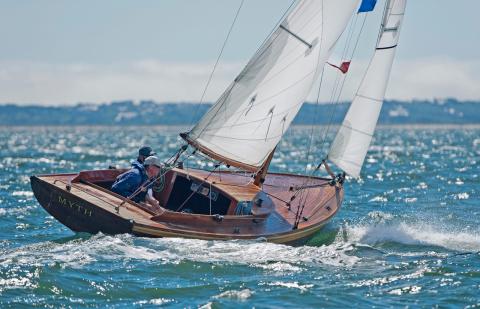 Brooklin Boatyard of Brooklin, Maine, has joined forces with the Sanford Boat Company to be the licensed builder for Alerion Class Sloops. The 26-foot sloop is a cold molded wood reproduction of Nathanael Herreshoff's personal sailboat, Alerion, that Sanford has been building for 40 years.
Alfie Sanford, owner of the Nantucket-based Sanford Boat, started building the boats in 1977. "We built the shoal draft Alerion Class Sloop to be the world's finest sailboat," he said. "She was a gamble that discerning sailors would prefer their favorite boat to be beautifully constructed of wood, if only she could be made to last without a ridiculous amount of maintenance."
Twenty-nine of the boats were built, over half for customers not on Nantucket. But over the years 25 have returned and make up a competitive racing fleet on the island, Sanford said.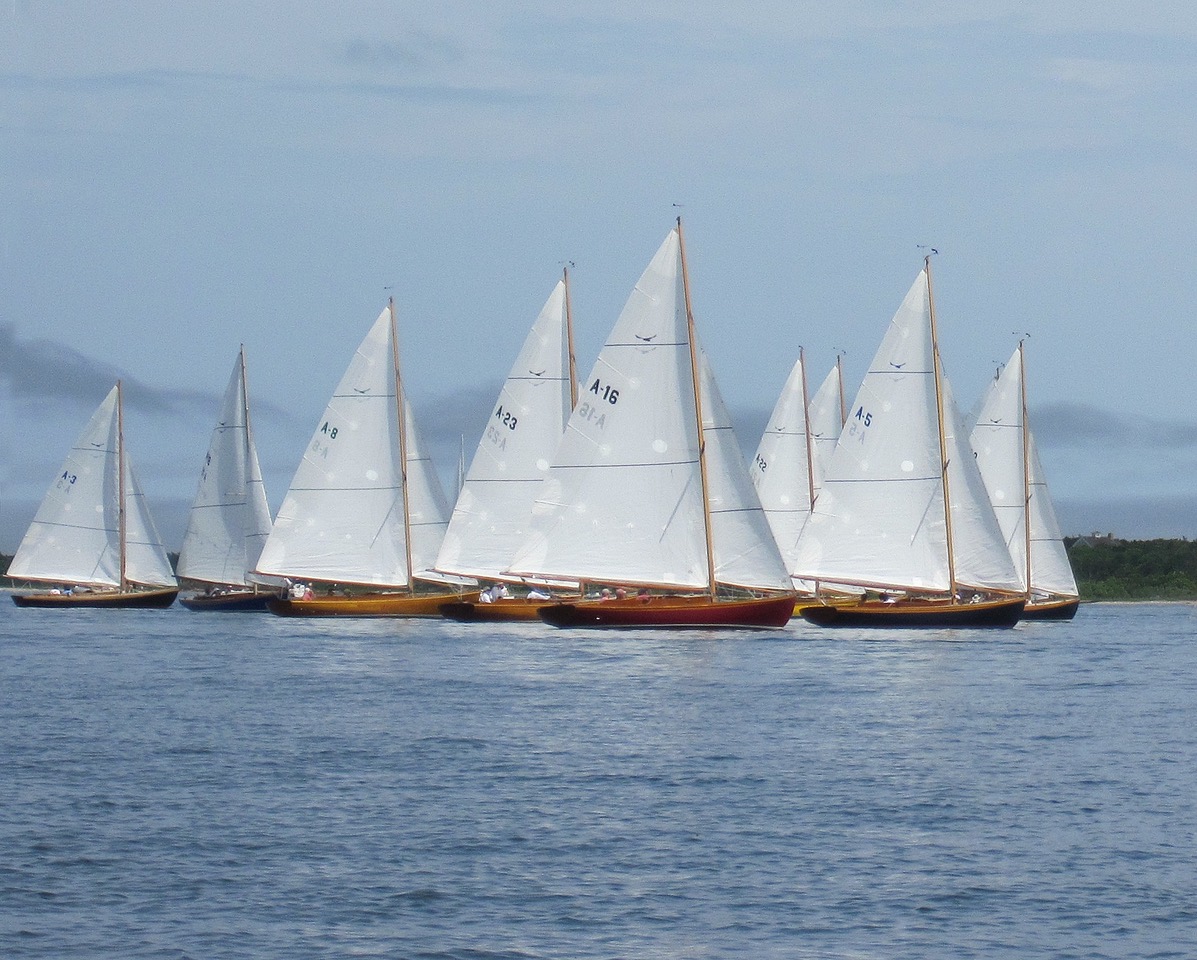 White said he always had admired the sloops. When a customer inquired about having one built, he and Sanford began discussing the possibilities. "We got talking and one thing led to another," White explained.
While Nantucket's fleet is strong and races actively, White said he thinks a new market for the boats will be people looking for a nice, shallow-water daysailer. He hopes to build four of the cold-molded sloops a year, launching the first boat sometime in 2018. He and Sanford are still working out the details. In mid December White still was working out where the boats would be built. "Somewhere in Brooklin," he said, "but most likely offsite."
Sanford said forty years of experience have taught him four things about the Alerion Class Sloop: 1) Owners keep their boats — half are either originally owned or have had one owner for more than 30 years; 2) the boats hold their value — 35 year old boats are selling at 70 percent of the cost of new builds; 3) they are easy to maintain; and 4) their owners sail more, and at considerably less expense, than friends who daysail their cruising boats.
White said he has wanted to build a production boat for some time now. "With a production boat we can give our customer three big advantages: The customer knows he is buying a proven boat that has been tried and tested; the customer knows the price and delivery. All he has to do is write the check. And we, the yard, know we can deliver a superior product without any unpleasant surprises."
The Alerion Class Sloop should not be confused with fiberglass sloops built by Alerion Yachts. That company was bought last fall by Peter Johnstone, the founder and former owner of the Gunboat Company. Alerion Yachts was launched in 1991 with the Carl Schumacher-designed Alerion Express 28. Garry Hoyt established the brand when he assumed leadership shortly after its formation. His Hoyt Jib Boom is a popular option on all Alerion models. Under Johnstone's leadership, the company's boats will be built by Randy Borges in North Kingstown, Rhode Island. Plans call for building eight Alerions in 2018. The model line-up consists of the Alerion Express 20, 28, 30, 33 and 41.