Boatyard Dog - Issue 118
Winslow
By The Editors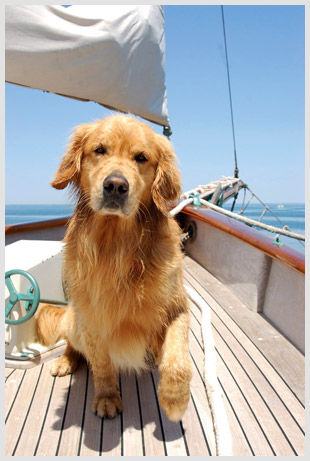 Photo by Lisa Bibko-Vanderhoop
Heaven help us, here's Winslow, the first Boatyard Dog to come to us via Facebook. He's on a busman's holiday from his full-time position at the Tisbury Wharf Marina on Martha's Vineyard. Nine-to-five (and sometimes far into the night) he goes after the flotsam, jetsam, and lagan in the harbor. On occasion he acts as guard dog when kids are swimming from the S/V
Shenandoah
, circling the sailing vessel until they are all safely on board. When required, he serves as the local ambassador to visiting yachts, a function he fulfills pro bono, though he is not averse to accepting a tip. Today he's the foredeck dog on a boat cruising Vineyard Sound. As soon as the camera session is over he'll be seeing to that baggy jib. Just to prove that old dogs can learn new things, there's a Facebook page each for the Boatyard Dog, the magazine itself, and our annual August boat and home show. We'd like it if you'd "like" us!

Click here for more photos and information about next year's boat and home show and the World Championship Boatyard Dog® Trials, which are held on the Sunday of the show.
We'd like to see your Boatyard Dog® (OK, OK, or cat... or other sea-going pet). Send a clear photo and pertinent details to BYD, P.O. Box 566, Rockland, ME 04841, or click here and use our online contact form.
Share this article:
Digital Edition Available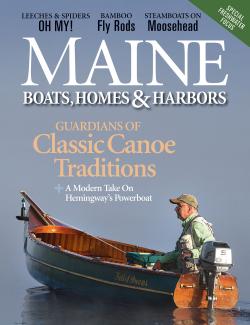 Can't get to the store to buy your magazine? We deliver the stories of Maine's coast right to your inbox. Sign up here for a digital edition.