Feed the Soul at the 11th Annual Maine Boats, Homes & Harbors Show
Feed the Soul at the 11th Annual Maine Boats, Homes & Harbors Show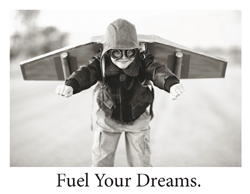 ROCKLAND, Maine—Not every weekend in August can promise to feed the soul and fuel dreams all year long, but the best of Maine from across the creative spectrum will be gathered together at the 11th annual Maine Boats, Homes & Harbors Show on the Rockland waterfront, August 9-11, 2013. Beautiful boats, unique handcrafted products, and an eclectic mix of high-quality goods for life on the water and the shore will again be on display at Maine's only in-the-water boat show and coastal lifestyle event. "It's a chance to revel in all the accomplishments of the area's finest craftspeople," said John K. Hanson, Jr., founder of the show and publisher of
Maine Boats, Homes & Harbors
magazine. "You can dream a little, be inspired, and take home wonderful things that will feed your soul and make your heart sing all year long." Hundreds of exhibitors from many locations and disciplines will display their wares, which provides visitors an opportunity to board boats, lounge in handcrafted chairs, admire artwork, try on jewelry, and outfit their boats with marine electronics, engines, sails, and more—all in one day. Some of the finest examples of Maine-built boats, from rowing craft and kayaks to sailboats and poweryachts, will once again be on display, as will marine supplies, fine furnishings and home wares, photography and books, and sustainable energy products to round out life on the coast. From live music and Maine cooking to the World Championship Boatyard Dog® Trials, the weekend is all about creativity, fun, and, yes, feeding the soul. NEW for 2013: There'll be two new dockside features for 2013. At the Demo Docks, some fine powerboats and sailing craft will be at the ready for sea trials. Visitors can climb aboard and experience the ride first-hand. Across the way at the Hall of Fame Docks, a choice fleet of classic yachts, power and sail, wood and fiberglass, will be presented by some of the best yacht brokers on the coast today. Maine Boats, Homes & Harbors is pleased to acknowledge the following sponsors who have generously shown their support: Awlgrip/Interlux, Bangor Savings Bank, Baxter Brewing Co., Bell's Furry Friends, the City of Rockland, Custom Float Services, Dock Works, Epifanes, Fixtures…Designer Plumbing Showroom, Hunt Yachts, Loyal Biscuit Co., Marsh USA, Sea Bags, Time Warner Media, and US Harbors. For more information about the show, its exhibitors, and a full list of activities, visit
www.maineboats.com/boatshow
. The Maine Boats, Homes & Harbors Show was founded in 2003 by
Maine Boats, Homes & Harbors
magazine. Held annually during the second weekend of August in Rockland, Maine, the show attracts thousands of attendees from all over the country and world. Show hours: Friday, August 9, 10 a.m.-6 p.m.; Saturday, August 10, 10 a.m.-5 p.m.; and Sunday, August 11, 10 a.m.-4 p.m. Admission is $12 at the gate, under 12 free. Advance tickets are available for purchase online at
www.maineboats.com
. No pets allowed on show grounds—please leave them at home.
Maine Boats, Homes & Harbors
, "The Magazine of the Coast," is now in its 26th year. Noted for eclectic award-winning coverage of all aspects of coastal life, the magazine covers everything from maritime matters and natural history to boats, homes, fine art, and food. The magazine has loyal subscribers around the world and more than 100,000 total readers. The magazine's award-winning companion website (
www.maineboats.com
) is filled with original content, photo galleries, and resources to help visitors enjoy the Maine coast. Maine Boats, Homes & Harbors, P.O. Box 566, Rockland, ME 04841; 207-594-8622; 800-565-4951.
www.maineboats.com
Media Contact: Leila Murphy or Jennifer McIntosh 207-594-8622
news@maineboats.com