Press Release: New "Build Green Maine" Tent
include('boatShow_nav.html') ?>
New "Build Green Maine" Tent at the Maine Boats, Homes & Harbors Show
August 7-9, 2009 Rockland, Maine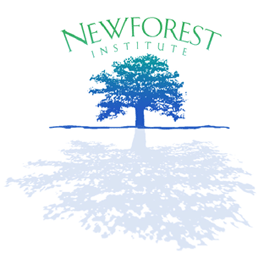 CAMDEN, Maine - The producers of the Maine Boats, Homes & Harbors Show are pleased to announce a new joint venture for this year's August event: an entire exhibit area – the Build Green Maine Tent – that will showcase Maine's diverse leadership in the fields of green and high-performance building, renewable energy, and energy efficiency. The tent will be organized by the Newforest Institute of Brooks, Maine, and will feature a variety of environmentally conscious exhibitors and exhibits. "From companies that do energy retro-fits and weatherization to those that offer green diagnostic services and products to make our boats and homes more energy efficient, this tent will echo our theme, 'Tradition Shapes Innovation,'" said John K. Hanson, Jr., publisher and show founder. "It will give show attendees a chance to learn about, see, and even touch a wide range of these technologies in person." George Callas, Director of Sustainability for the Newforest Institute, said, "What's really exciting about this collaboration is that up until now the green movement has either been a bit of a fringe element or something that was left in the hands of highly-skilled professionals. We want to bring it to a more mainstream public, as represented by the demographics of Maine Boats, Homes & Harbors. The Build Green Maine tent will allow for direct contractor to homeowner interaction. "Bringing sustainable living principles to the Maine Boats, Homes & Harbors audience is bringing it back to its roots," Callas continued." When you travel by boat, you have everything you need with you. You are limited regarding how much stuff you can have. Having quality goods that work and last, as opposed to having lots of cheap stuff, is key, and that kind of thinking is what the Build Green Maine tent will showcase." The MAINE BOATS, HOMES & HARBORS SHOW was founded in 2003 by
Maine Boats, Homes & Harbors
magazine. Held annually during the second weekend of August in Rockland, Maine, the show attracts thousands of attendees from all over the country and world. Show hours: Friday and Saturday, August 7 and 8, 10 a.m.-6 p.m.; Sunday, August 9, 10 a.m.-4 p.m. Admission is $10 at the gate, under 12 free. No pets allowed on show grounds.
Maine Boats, Homes & Harbors
magazine, the premier magazine about life on the Maine coast, is celebrating its twenty-second year. Noted for eclectic award-winning coverage of all aspects of coastal living, the magazine covers everything from maritime matters and natural history to boats, homes, fine art, and food. The magazine has loyal subscribers around the world and more than 100,000 total readers. The company's award-winning online edition at
www.maineboats.com
is filled with original content, photo galleries, tide charts for Maine and New Hampshire, guides to products and services, and Local Knowledge™ to help visitors enjoy the Maine coast. The Newforest Institute was founded in 2006 as a non-profit educational organization dedicated to improved community and sustainable development practices grounded in a deep, revitalized connection to the natural environment. The mission of the Newforest Institute is to restore the mutually sustaining relationships between individuals, communities and the land. Through education, land restoration and economic development projects, it seeks to nurture the creative capacity needed to build a future grounded in ecological integrity, economic viability and cultural vitality. The organization's aim is to cultivate the full spectrum of human capability rooted in a renewed relationship to the land, to the self and the larger living community. Media Contact: Leila Murphy or Jennifer McIntosh email:
news@maineboats.com
Maine Boats, Homes & Harbors, P.O. Box 758, Camden, ME 04843 207-236-8622; 800-565-4951.
www.maineboats.com
---