Maine Boat & Home Show Unveils 2021 Poster
Maine Boat & Home Show Unveils 2021 Poster
Thursday, May 27th 2021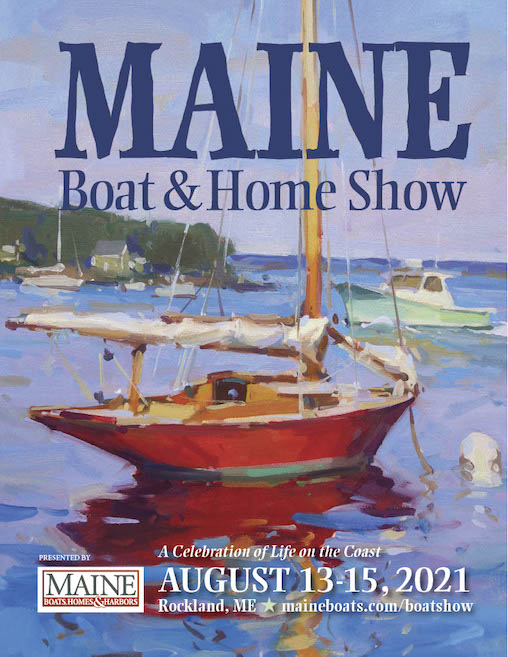 Maine artist Colin Page, who is known for his light-filled land and seascapes, has been chosen to paint the poster for the 2021 Maine Boat & Home Show.
Produced by Maine Boats, Homes & Harbors magazine, the Maine Boat & Home Show will take place this year from Aug. 13-15 on the waterfront in Rockland, Maine. This is the fourth year that the show poster has been designed by a Maine artist, MBH&H Publisher John K. Hanson Jr. said.
"Colin Page painted the 2020 Maine Boat & Home Show poster. After having to cancel the 2020 Show due to the pandemic, we knew we wanted to invite Colin to create something new for 2021," he said. "Our show shines a spotlight on boats, art, marine products, furniture and other fine crafts, many of which are hand-made. It seemed appropriate that the poster for the show, like the items on display, should be a special work of art."
Held annually on the second weekend in August on the waterfront in Rockland, the Maine Boat & Home Show attracts thousands of discerning attendees from all over the country and world. The three-day event is also Maine's only in-the-water boat show. As always, the show will feature boats in the water and boats on land, plus music, art, food, furniture, and fun. The show was founded in 2003 by Maine Boats, Homes & Harbors magazine.
"We are thrilled to be back in person with our show," Hanson said. "We have missed all of our readers, boat-builders and other artisans who make the coast so special, and look forward to being back on the waterfront this summer."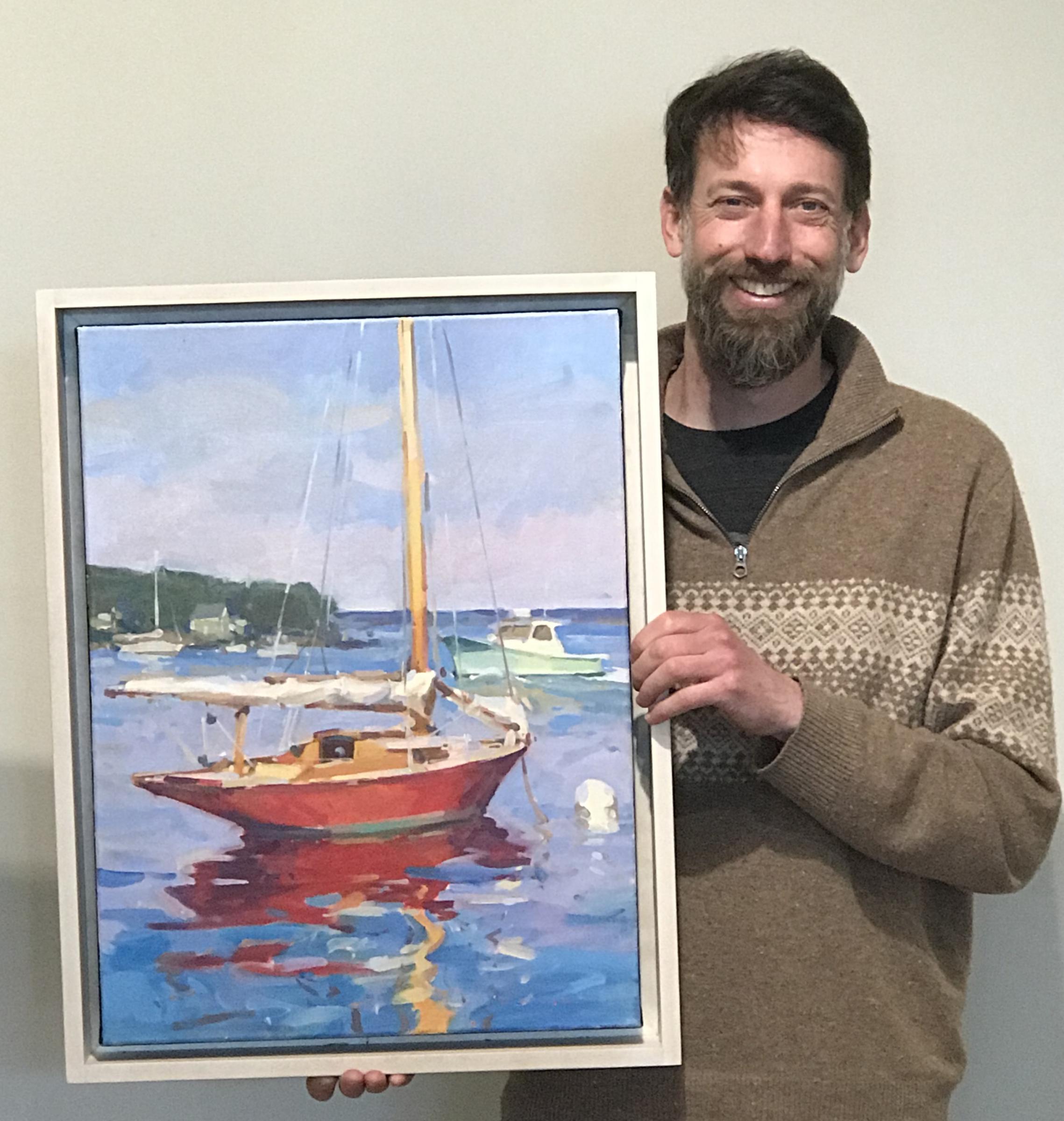 Page was raised in Baltimore, Maryland, and studied painting at the Rhode Island School of Design and at the Cooper Union for the Advancement of Science and Art. He moved to Maine in 2002, drawn by the state's rural landscape and thriving artistic community, and lives in Camden. His paintings are notable for his treatment of light and color in the landscape and in his depictions of the lives of his two daughters. His work has been featured in solo exhibitions and group shows nationally and abroad.
"Much of my time on the water is with my two children, exploring Maine islands and harbors. We love the discovery and fun of sailing on Penobscot Bay. Whether I'm painting a boat sitting on a mooring or underway, I'm imagining the adventures each boat provides to their owners," Page said. "Visually I'm drawn to my subjects by a sense of light or exciting color relationships. I want to recreate the energy and drama of sunlight and shifting conditions in nature. Emotionally I'm drawn to the excitement of being on the water, tiller in hand." 
The show producers chose Page's image because his work conveys such a strong sense of place, as well as the joy of being on the water. "We think the result is a wonderful scene that invites the viewer in," Hanson said.
In addition, Page's light-filled style evokes impressionist painters of the 19th century, which is appropriate this year as the Maine Boat & Home Show will feature events and displays celebrating 200+ years of Maine-built boats.
Page opened his own gallery, Page Gallery, in Camden in 2019 where he shows his own work as well as other work by artists working in Maine and elsewhere. He also is represented by Greenhut Gallery in Portland, Anglin Smith Gallery in Charleston, SC, and Huse Skelly Gallery in Balboa Island, CA.
Previous show posters were designed by Anneli Skaar of Camden and Clayton Thompson, an illustrator and furniture maker.
For more information about the show and to purchase tickets, visit the Boat Show section of our website. 
For more about Colin Page, you can read this profile of the artist.
---
The 18" x 24" poster is available online for just $20 and FREE shipping. Click HERE to purchase. Copies will also be available at the Maine Boats, Homes & Harbors Kiosk during the event itself.