A sailor and his pocket cruiser
A sailor and his pocket cruiser
Friday, September 13th 2019
In a world filled with factory-built boats, there are some sailors who chose a different tack, one such sailor is Ben Fuller, curator at the Penobscot Marine Museum in Searsport, Maine; long-time steward with the Maine Island Trails; and particpant in various small boat regattas. He owns a quiver of unique, well-thought out and executed, small craft ranging from the incredibly fast International Canoe, to a 1920s gaff-rigged iceboat and his lovely Nigel Irens designed lugger, Ramona, shown here sailing out the Fox Island thoroughfare toward West Penobscot Bay on recent summer cruise.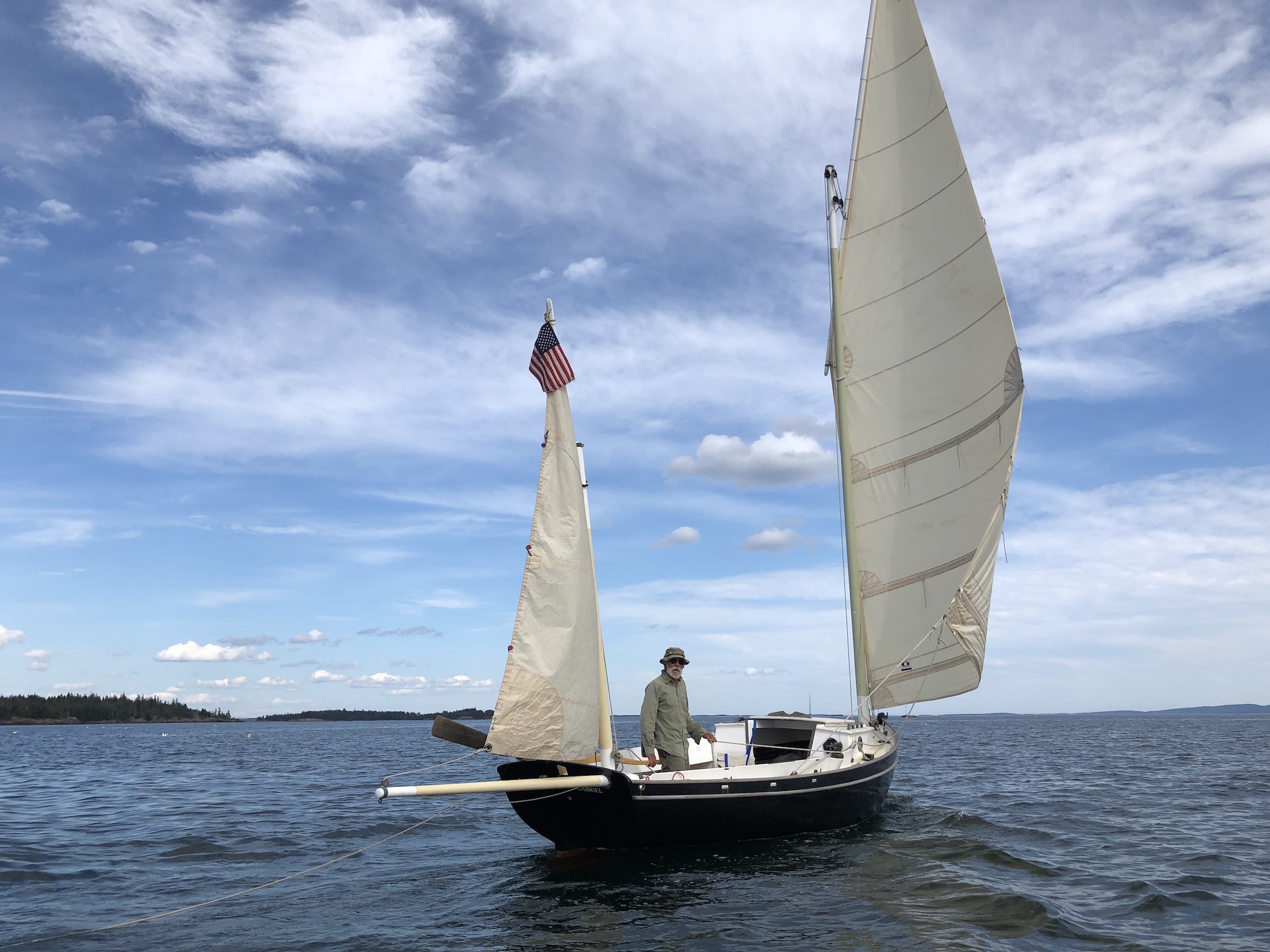 Irens is a British yacht designer best known for his high performance, ocean racing multi-hulls. He designed this small,  lug-rigged yawl, know as the Romilly design and a bigger sister in the 1990s. 
The design features an ample cockpit, with cuddy cabin that can sleep two people. The Romily is 20'3" on the water and 22 feet overall with a beam of just under 7 feet and a draft ranging from 8 inches to 5 feet, with the centerboard down.
The combination of a modern hull shape with a traditional, British inshore working craft rig resulted in a smart-sailing small cruiser. From the grin on Fuller's face, it looks like Irons achieved his goal.