A Letter from the Publisher - Issue 103
Issue 103
By John K. Hanson, Jr.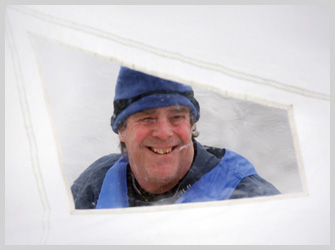 Forecast: light snow. Frostbite sailing on the
St. George River. Photo by Sandy McGaw
Camden, Maine: As I write this, it's early December, and for most of our readers, winter sports have not yet begun. As you can see from the accompanying photo, they have for me, how­ever—frostbite sailing on the St. George River. Slow and unsteady though I may be, I'm grateful to still be able to sail dinghies in the winter. I'm grateful for other things, too. I'm grateful that, early on, my parents, who had no love of boats, indulged in mine. This passion drew me to many other interests, chief among them being the printed word. Without the pull of the printed word, I never would have met some of my closest friends—they're gifts of gold even when they heavily edit what I write. Without my interest in boats, I never would have moved to Maine. I'm grateful that the coast of Maine felt like home as soon as I arrived, despite the fog. To think that I've been able to marry boats and the printed word with my business life for more than 30 years—that's awesome. Without this love of boats and words, and this sense of place, I never would have become involved with the Penobscot Marine Museum, which means I never would have met my wife and would never have become the father of our two boys. It then follows that I never would have had as joyous a day as that witnessed on the cover of this issue. There we are, the whole clan, sailing our knockabout, which was just rebuilt by the crew at Artisan Boatworks, a remarkable group of young men with long boatbuilding careers ahead of them. It's the first time in my long career that I've been on the cover of
MBH&H
, and while I'm a bit embarrassed, I'm also mighty thankful for all the things that made my debut possible. When my life in Maine was just beginning in the early 1970s, I saw an exquisite new Friendship sloop tied up at the town dock at Manset. The man finishing the rigging was the builder. I went over and exclaimed about the beauty of the boat. He smiled, acknowledged that the boat was, indeed, beautiful, but didn't say much more. He just kept on working. That was Tom Morris, a man who knew beauty, built beauty, and was humble about it—a wonderful combination, a wonderful man. Tom died not long ago. I'm grateful that I had a chance to work with him during all these years. Godspeed. Best wishes to all for 2009.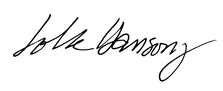 Share this article:
Digital Edition Available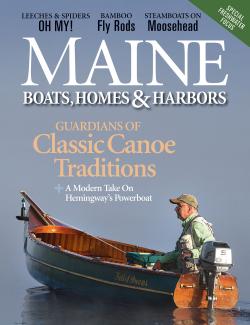 Can't get to the store to buy your magazine? We deliver the stories of Maine's coast right to your inbox. Sign up here for a digital edition.