A Letter from the Publisher - Issue 101
Issue 101
By John K. Hanson, Jr.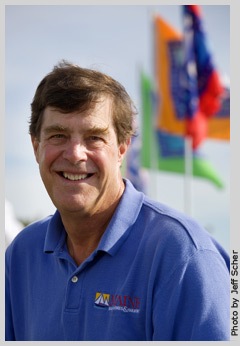 John K. Hanson, Jr., Publisher
Maine, Boats, Homes & Harbors
If you can't have fun doing it, why bother?" At first thought that seems a bit flip. While there are a lot of things that are fun to do, sanding, scraping, and masking off the boot top aren't necessarily among them. Monotonous and tedious, perhaps, but not fun. We have to do the work, though, and there's no reason why we can't make it fun, and joyous, too. It's all in the mind-set. This spring while working on
Buffalo Soldier
, our 46-year-old Ray Hunt powerboat, and
Banzai
, our equally old Sparkman & Stephens-designed Blue Jay class sloop, I found a new way to keep the annual refit chores hopping joyously: good old rock 'n' roll on the iPod. Headphones under the earmuffs kept the roar of the sander and vacuum cleaner at bay. The driving beat of the blues made me forget the pain (mostly in the knee joints, but a few new twinges in the thumbs). Gospel by the Blind Boys of Alabama kept my faith strong that the jobs would get done. Even without being plugged in, knowing that these boats, so long part of my family's life, would soon be in the water, kept the joy flowing. At this summer's Maine Boats, Homes & Harbors Show, our aim is to keep the experience joyous as well. The big reward for us is to see all the folks—both exhibitors and visitors—from all over Maine, and all over the world, having a good time. At every show so far I have always felt a spark of creativity in the air, electric with possibilities. It's a joyous time. I hope you'll join us in on the waterfront in Rockland, August 8-10, 2008. It will be easy to find me. I'll be smiling because I'm at the show. I'll also be smiling because I won't be sanding.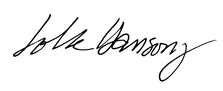 Click here for more information about the 2008 Maine Boats, Homes & Harbors Show.
Share this article:
Digital Edition Available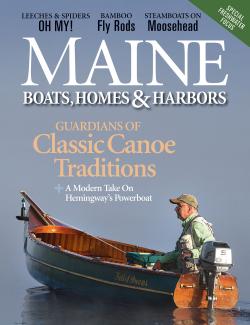 Can't get to the store to buy your magazine? We deliver the stories of Maine's coast right to your inbox. Sign up here for a digital edition.