See you on the water
By Ted Ruegg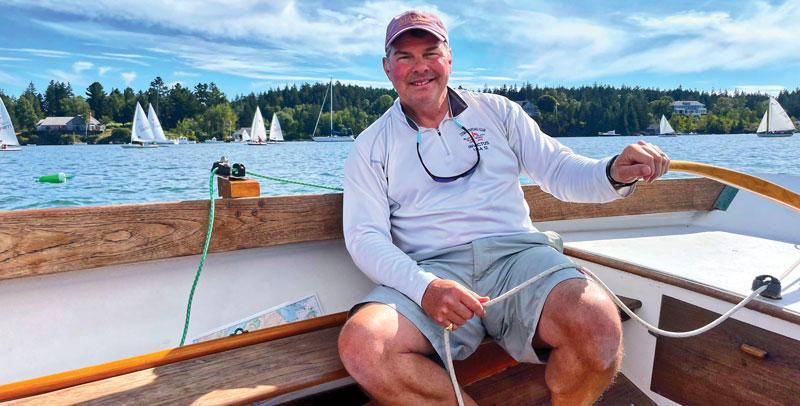 Summer in Maine means many things to different people. Boats have been prepped and launched. Summer homes have been opened. Gardens have been planted. And summer camps are in full swing. The sun sets after 7:30 p.m., providing more than 15 hours of daylight. Plans have been made for family and friends to come visit. It's lots of work, but it's worth it.
Here are my top five things that you should try and do in Maine this summer. Climb a mountain, or a hill, to take in the vistas the Maine coast offers. Eat some lobster or other local seafood. Support your local hard working lobstermen; they have faced some challenges. Get out on the water. There are lots of ways to do that—boats come in all shapes and sizes, and the view from the water is usually better than the view from the land. Visit a lighthouse. Maine has 65 lighthouses and no two are alike. Visit an island. Maine has 4,600 islands along its coast—and your boat, a tour boat, a ferry, a bridge or a causeway can get you to many of them.
If you don't have a boat, you can come shopping for one at the Maine Boat & Home Show on the Rockland waterfront August 11-13. Actually, even if you already have a boat, you still should come to the show—it's a celebration of everything we love about the coast of Maine: boats, art, jewelry, fine crafts, and more!
This summer, Maine Boats, Homes & Harbors also will be at the Boothbay Regatta and the Camden Classics Cup. I fear I may be overscheduled. I'm already double booked for some weekends. If I don't see you at one of the many summer events, I hope to see you out on the water.
✮
Share this article:
2023 Maine Boat & Home Show

Join Us for the Maine Boat & Home Show!
Art, Artisans, Food, Fun & Boats, Boats, Boats
August 11 - 13, 2023 | On the waterfront, Rockland, Maine
Click here to pre-order your tickets.
Show is produced by Maine Boats, Homes & Harbors magazine.