Baylie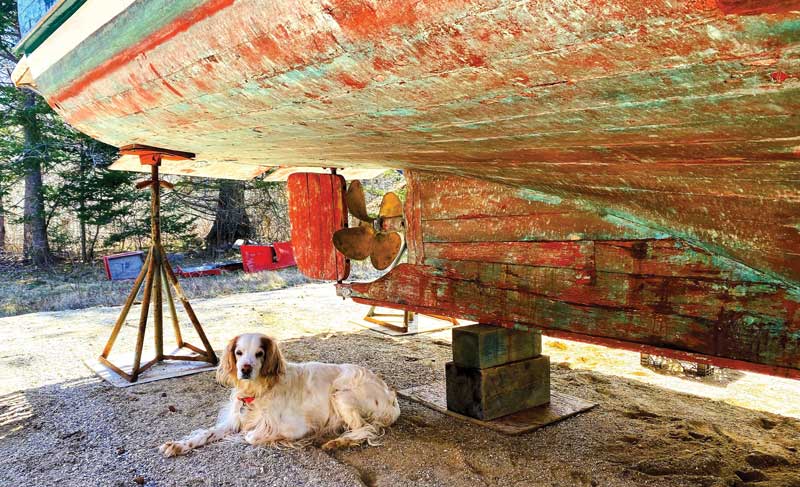 A 14-year-old Irish red and white setter, Baylie has been around boats ever since she was a puppy. She spent many happy years cruising on her family's Cape Dory 36 on Narragansett Bay and Penobscot Bay.
Now that she is older, not unlike her parents, Catherine and Andrew Washburn, she enjoys the comfort of a powerboat. She is always the first one in the dinghy and never hesitates to join on cruising adventures. Once on board the Washburn's boat, Eider, her favorite pastime is to watch for cormorants and other wildlife that might pop through the water's surface. Along with her people, Baylie has explored many of the islands from Frenchman Bay to Casco Bay. She has proven to be a loyal, seaworthy companion and a strong, graceful swimmer.
Baylie is shown here resting in the cool shade under her parents' 1961 Penobscot Boat Works Flybridge Cruiser at the Atlantic Boat Company in Brooklin, Maine, while they sanded the hull in preparation for painting. 
✮
Send a photo of your water-friendly dog & details to editor@maineboats.com.