The Maine Rites of Spring
By Ted Ruegg
Ahhh, spring. The winter season is over, bringing a great sense of anticipation and a new longer and higher priority to-do list. It was my first Maine winter and we made it through without any trouble. Time to put the snowblower and shovels in the back of the garage and find all the boat gear and equipment that got packed away. Sails need airing out, dock lines and fenders need a scrub and freshwater rinse. The crew list and entry for that summer regatta needs to be finalized. Yes, those oars will need one or two more coats of varnish before heading down to the rowboat. Lots of planning. The rowboat goes in first, then the outboard, followed by the Herreshoff 12 1⁄2.
Soon we will head out to the island to open up the cottage and make sure everything is as we left it.  Family members are planning summer visits. I'm planning to race again at the Storm Trysail Club's 30th Block Island Race Week in June—not a Maine event, but I do look forward to proudly flying the Maine flag for the first time there. I've participated in all of the last 17 of the biennial events, and there's no reason to stop now. The Boothbay Regatta and Camden Classics Cup are accepting entries up here. The Maine Boat & Home Show (August 11-13) preparations are in full swing. I hope to see you there.
Before we know it, we will be sitting down at the picnic table on the dock or the porch, cracking open that first steamed lobster of the season, listening to the ospreys as they soar overhead. I can't wait.
✮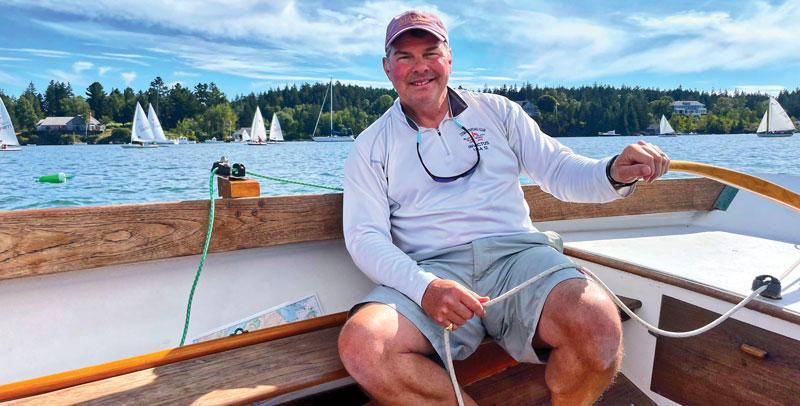 Share this article:
Digital Edition Available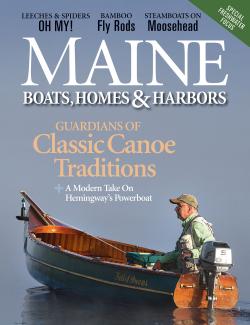 Can't get to the store to buy your magazine? We deliver the stories of Maine's coast right to your inbox. Sign up here for a digital edition.