XO Boats
Scandinavian design fit for Maine
By John K. Hanson, Jr.
Photos by Polly Saltonstall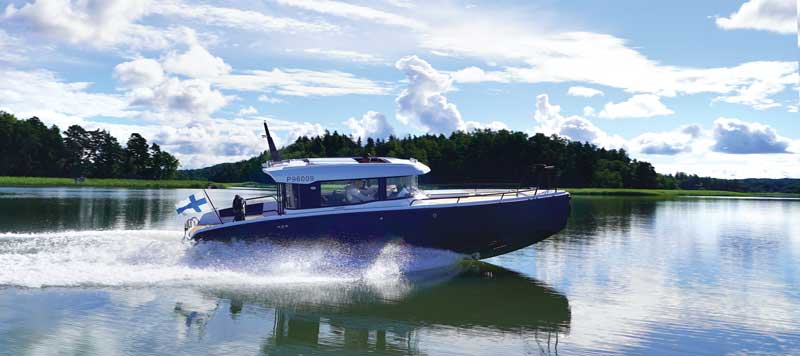 The XO EXPLR 10 features a comfortable cabin and efficient inboard engine. Like all the XO models it has a tough aluminum hull wrapped in 3M fabric to give it the appearance of carbon fiber.
Over a thousand years ago, the Vikings roared out of the fjords in their radical new boats—long, narrow, swift and maneuverable—striking fear and awe wherever they appeared. The Viking long ships were a design breakthrough. While we tend to remember them as vessels of war, these vessels had more peaceful uses, as well, for trade and exploration.
In recent years, the pleasure-boat market has seen a new long, swift, and maneuverable class of boats, born in the Baltic Sea, that has been striking awe in the hearts of consumers around the world. My wife Polly and I had the good fortune to test drive two prime examples of this new breed, the 29-foot XO DFNDR 9 and 30-foot XO EXPLR 10 in their home waters. We started in Stockholm (from a dock next to the Viking Museum) in a two-boat convey, crossed the Baltic Sea, and tore through the Finnish archipelago, ending up in Helsinki. XO CEO Erkki Talvela was the expedition captain with assistance from his in-house designer Jaako Kantola. Photographer Valtteri Hirvonen, also on the trip, kept us informed on the Finnish mindset. Also, on board were two other journalists. 
XO Crossovers were one of the first boats in their class to feature a plumb bow, straight sides, straight sheer, deep-V hull shape, narrow beam, and enclosed pilothouse, a look that has come to define this modern Scandinavian look. With many islands to be explored, the Finns love to gently put their boats up on rocky beaches. With their stout aluminum construction and rounded forefoot, the XO lines of boats fit the bill.
The line is being imported and sold in the northeast by Yachting Solutions. YS CEO Bill Morong said the dealership has received two XO Crossover boats already and that they saw a lot of interest at recent boat shows. "People are buying them sight unseen," he said. "They are like the ultimate SUV for the water."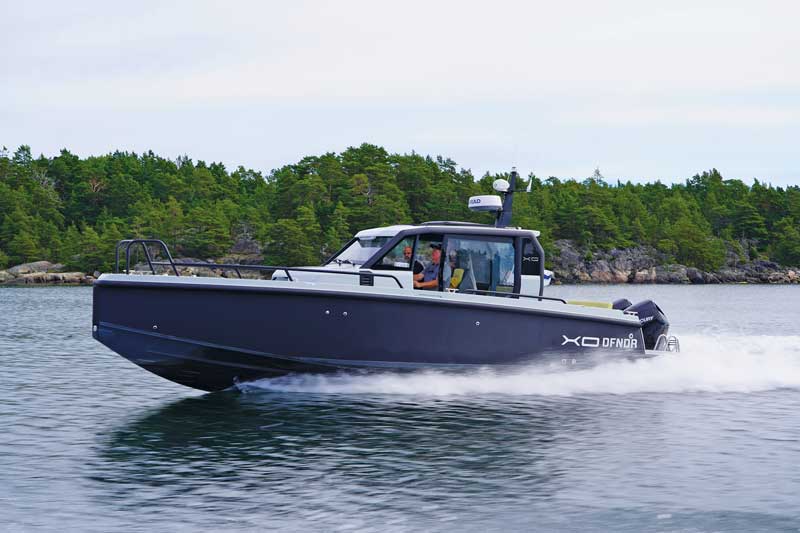 Talvela started XO Crossover in 2007, with the goal of building a boat that would fit his needs, which are similar to many other adventurous boaters. He wanted something that would look good, but work hard, carrying him offshore on diving expeditions—he is a skilled diver who has explored many of the Baltic's shipwrecks over the years—and serve as all-weather transportation to his vacation home on one of Finland's many small islands.
Finland has close to 80,000 islands, and, according to Valterri, millions more rocks, and many Finns hold second homes on those islands (almost all with the ubiquitous sauna). These islands are granite, and while the seas were gentle while we were there, the Baltic can be notoriously rough. With these two environmental factors in mind, and with his knowledge of his needs both as a diver and an island commuter, Talvela wanted the deep-V hulls of his boats to be built of sturdy, military-grade aluminum.
Many workboats in the Baltic are built of aluminum, tough and rugged, but they look, well, tough and rugged. Talvela had something different in mind, something more along the lines of a nautical equivalent of a British aluminum-bodied Land Rover Defender, which is also tough, but with a touch of elegance to match—looking good while working well.
"I can drive a boat to pieces, but have not been able to do that with this boat," Talvela said, adding that XO stands for extraordinary and cross-over from workboat to elegant.
Like Land Rovers, the XO boats' aluminum hulls are wrapped in a tough 3M fabric that gives the appearance of carbon fiber. The topsides, including the cabin, are fiberglass.
Our boats were black, and at one point we sped past a trio of sailors in a classic 1930s-era Finnish HAJ sloop. When we saw them later ashore they told us they thought that maybe we were the secret service carrying Finland's young female prime minister. Earlier in the trip, we had been chased briefly by a police boat and cautioned for speeding.
Talvela's concept struck a nerve and the boat sold well. He left the company for a time—one of his fellow XO founders went on to start the Axopar boat company—then returned to XO in 2019 and revamped the company's line.
The model range includes the DFNDR, DSCVR, and EXPLR series, and includes open boats, T-tops, and cabin cruisers, with options for either inboard or outboard power.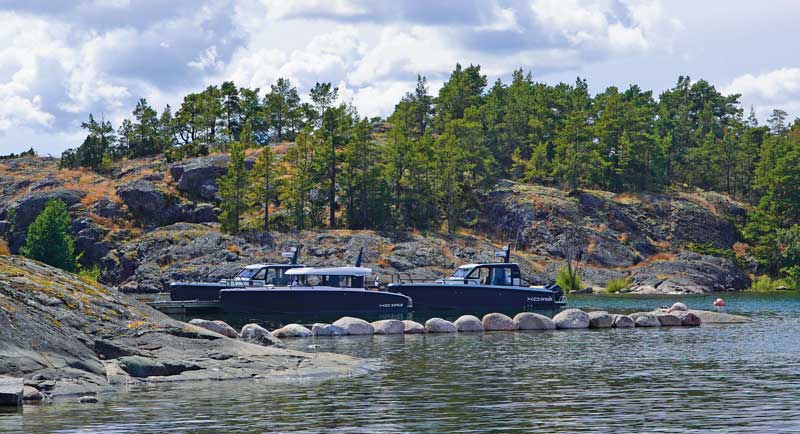 Three XO models tied up at Erkki Talvela's island house. Note the landscape's similarity to Maine's coast.
XO's most recent model, the DSCVR 9 (short for Discoverer) is a finalist for the 2022 European Powerboat of the Year. All of the XO models are light and fast.
The Baltic coast and islands on both sides in Sweden and Finland looked much like Maine, rocky islands, dotted with fir trees. But the water is brackish and there is no tide, and there are no lobster buoys. At one point, demonstrating the boats' tough hulls, Kantola pulled up, bow first, to a rocky bluff, keeping the engines running to hold the boat in place as his passengers disembarked for some quick exploring.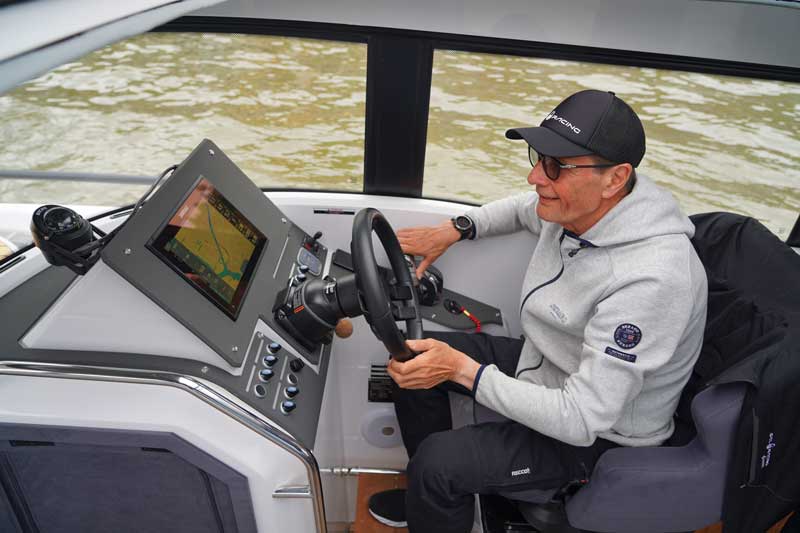 When XO CEO Erkki Talvela started the company he wanted to build a boat that he could use for his adventures as a diver and as a commuter boat to his island home. He wanted it to look good, but be able to take a beating.
We spent most of our time on the diesel-powered EXPLR 10. Its wheelhouse has room for as many as five people—an L-shaped setee can be converted into a bed—the small forward cabin includes a tiny head and a hatch that opens to the forward deck. There is a small bench aft of the cabin.
The vertical windshield and low bow on both models provide great sight lines for the skipper, at slow speeds as well as fast. High gunwales keep the boats dry. The bow pulpit opens to allow easy access to a dock or a beach when the boat is pulled up. The company offers a range of deck and cabin configurations for each model.
The diesel-powered EXPLR 10, with a 270-hp Mercury marine diesel, went a  relatively sedate 35 knots, sipping a reasonable 1.5 liters per mile. The DFNDR 9 on the other hand is equipped with twin Mercury 225 Mercury Verados and could go 50 knots. Both boats carved through waves well even in rough water, and held steady without skidding, even on the hardest of turns at speed, a testament to the hull design. The company's recent hull designs had input from J & J Yacht Design, one of Europe's leading designers. Bow thrusters add to the ease of maneuvering in tight spaces.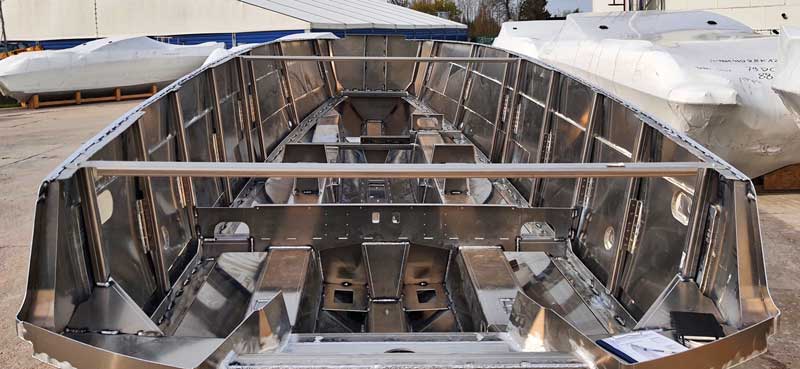 The aluminum frame of the XO before the hull has been finished off. Photo courtesy XO Boats
The XO hulls are welded at a factory in Poland with 8mm plate at the keel, 5mm at the waterline, and 4mm on the topsides, reinforced with a honeycomb of aluminum, lined with foam to deaden sound. Great attention has been paid to keeping the weight down so as to keep the performance up. Beyond aluminum's outstanding construction attributes—tough, easy to work, and light—it is also a more sustainable boatbuilding material. According to Talvela, not many materials are as easily recycled.
The top hull and deck of the XO are fiberglass. This allows designer Jaakko Kantola great latitude in achieving the ergonomically sound interior and deck space that makes riding in these boats pleasant. The cabins of both models that we drove had big sliding doors on each side, and opening to the back seating area, as well as big sunroofs up top. Open "safari" walls are also an option.
I like the XO Crossover lines. I could certainly see myself at the helm of the XO EXPLR, with the forward cabin loaded up with turkey and other feastmaking supplies, with the family and me warm in the heated cabin, slicing across Penobscot Bay in a bit of a blow, to our offshore island to celebrate Thanksgiving. Or headed off to a summer picnic on a rocky beach. That's just what these boats were made for.  
---
John K. Hanson Jr. is publisher emeritus of this magazine.
---
XO DFNDR 9
Hull: Aluminum
LOA: 28' 8"
LWL: 26' 2"
Beam 8' 5"
Draft to props: 3' 2"
Deadrise: 23 degrees
Power: 2x Mercury 225 HP
Builder: XO Boats
Finland
www.xoboats.com
Dealer: Yachting Solutions
229 Commercial St., Rockport, ME
207-236-2383
www.yachtingsolutions.com
Share this article:
Digital Edition Available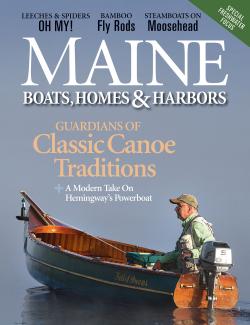 Can't get to the store to buy your magazine? We deliver the stories of Maine's coast right to your inbox. Sign up here for a digital edition.