Winter Projects
By Ted Ruegg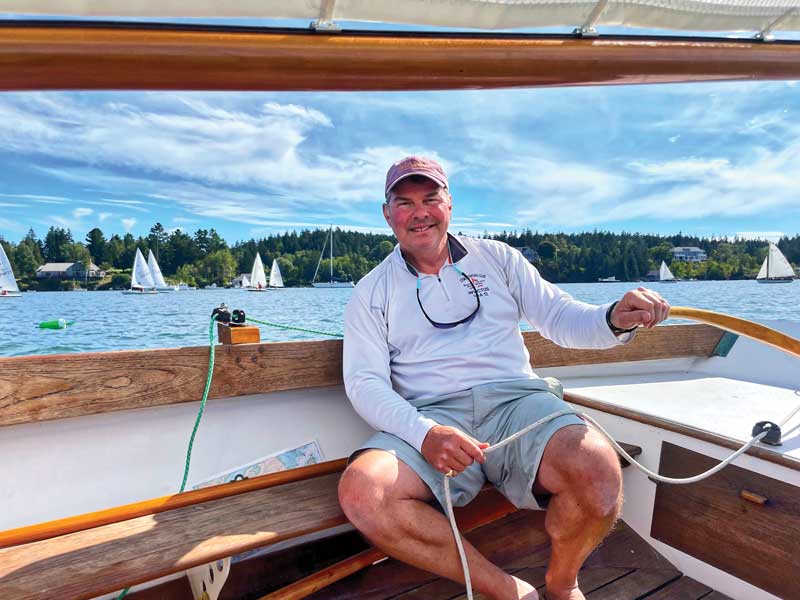 November is the time to plan and begin winter projects. The boats are put away in sheds. The cottage pipes have been drained and plumbing winterized. French doors have been protected from the winter winds and snow with a big sheet of marine plywood that dates back to my grandmother.
Full disclosure, this will be my first Maine winter. It has been a while since my four winters in upstate New York for college. I know, that's not the coast of Maine. Not the same at all. I recall more snow accumulating on the sides of the buildings than on the ground due to the winds. I ordered up some new all-season tires for the SUV. I have to upgrade my tiny little snowblower to clear the driveway. I'll be creating a new home office space for those winter days that may be better spent off the roads. Can't wait to crank up the potbellied stove.
Like my predecessor, John Hanson, I enjoy the satisfaction and sense of accomplishment that comes from a good varnishing project. There is no better challenge than taking a peeling, pock-marked, salt-coated piece of wood and restoring the smooth golden coating that makes the wood grain glow. This fall I brought home the oars from a shared family rowboat. My late father did them the last time. They are in rough shape. I will need to strip sand them and apply four to six coats of varnish. The leathers will need replacing while I'm at it.
Oars, unlike a cabin sole, present the unique challenge of being round. It's easy to miss a spot if you use an electric sander so the job eventually comes down to hand sanding. Then there is the age-old debate of whether to use a foam brush or badger brush. I'll have to get through the sanding first. Send me a note on your brush preference. I'll report back the tally and hopefully I'll be able to show off some great-looking oars come spring.
Enjoy your winter boat projects, as tedious as they may be. I'll be looking forward to that first paddle out to the mooring come spring. 
✮
Share this article:
2023 Maine Boat & Home Show

Join Us for the Maine Boat & Home Show!
Art, Artisans, Food, Fun & Boats, Boats, Boats
August 11 - 13, 2023 | On the waterfront, Rockland, Maine
Click here to pre-order your tickets.
Show is produced by Maine Boats, Homes & Harbors magazine.